Cómo conseguirlo
Recogida no disponible
Cambiar tienda
Los miembros de CarePass
TM
Mostrando 21-40 de
56 productos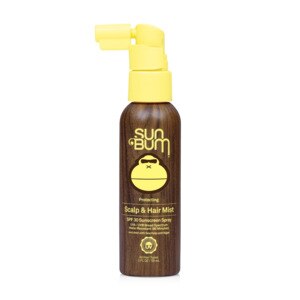 Sun Bum SPF 30 Scalp Spray, 2 OZ
Sun Bum
o
en pedidos de $35 o más.
Los precios en línea puede ser diferentes a los precios en tiendas.
Sun Bum
When it comes to taking care of your skin, it's important to choose a quality product you can trust. From sunscreen to lotions and everything in between, Sun Bum offers a wide range of sun care products. The brand began in 2010 and has grown ever since, becoming a household name in sun protection. You'll find a range of products made by Sun Bum at CVS Pharmacy to help keep your hair and skin safe whenever you venture out into the sun.
Sun Bum - Protector solar
While their line of products has expanded, Sun Bum's original SPF 30 sunscreen lotion is still a favorite. This daily sunscreen has a pleasant scent that evokes memories of the lazy days of summer. The moisturizing properties of this sunscreen lotion can help keep your skin hydrated without clogging your pores since it's noncomedogenic. The ingredients provide you with the level of UVA and UVB protection you need to feel confident when you venture outside. This lotion from Sun Bum is also packed with vitamin E, is oil-free, and water-resistant.
Sun Bum Products
Sun Bum also offers a variety of other nourishing products for your hair and lips. Look for Sun Bum conditioners and leave-in treatments that can help keep your hair soft and safe from the sun's harsh rays. They also sell a wide array of other hair care products including detanglers, anti-frizz mist, and blonde hair enhancer to name a few. Don't forget to try Sun Bum lip balm for soft, moisturized lips, too!
Sun Bum Tanning Lotion
Sun Bum tanning lotion protects, moisturizes, and tans your skin to help you get a rich, golden tan. This lotion gives you a fast, deep tan without having to spend a long time sitting in the sun. It's best to apply an SPF 15 or higher sunscreen about ten minutes before you apply Sun Bum tanning lotion. This rich, creamy lotion has a brown color that will give your skin that rich tan you've been looking for. Make sure you apply this product carefully since it can stain your clothing. If you get this product on your clothes, wash them immediately to prevent permanent stains. When used as directed, you'll get a gorgeous golden tan after every application. Find a variety of mineral SPF, SPF for sensitive skin, amd sunscreen for all skin types.
Sun Bum Hair Lightener
Specially formulated to help intensify the natural hair-lightening effects of the sun, Sun Bum hair lightener will help give your tresses a beautiful and natural sun-kissed look. A special UV-activated formula protects your hair and sprays on sheer. Naturally derived ingredients include Costa Rican pineapple and Meyer lemon to create a fabulous fragrance and a product that brings out your hair's natural-looking blonde highlights. Hydrogen peroxide gives your hair a lightening boost, and you'll get permanent results for beautiful blonde tresses all summer long.
Sun Bum Lip Balm
Help keep your lips hydrated and moisturized with Sun Bum lip balm. This soothing lip balm contains ingredients like coconut oil and aloe vera to give your lips a smooth texture. You'll find them in a variety of formulas including ocean mint, pina colada, and groove cherry, to name a few. Pack them in your beach tote for lip care that helps give your lips the extra protection and moisture they need to stay smooth. The brand's line of tinted lip balms provides your lips with a subtle sheen and a hint of gorgeous color.
How To Use Sun Bum Sunscreen
No matter which product from Sun Bum you use, it's important to apply it correctly so you can stay protected. Always follow the directions as indicated on the packaging to ensure proper application. You should apply sunscreen approximately 15 minutes before you plan to go outside. Apply the lotion liberally all over your skin, avoiding your eye area. This includes your shoulders, arms, neck, legs, and back. Reapply the Sun Bum sunscreen lotion after 80 minutes or less of swimming or sweating. You should reapply every two hours, even if you're not in the water for maximum protection.
Is Sun Bum Reef Safe?
Sun Bum products are safe for your body, and they're also safe for the world's beautiful coral reefs. This unique brand offers human and eco-friendly products that are free from harsh chemicals that can cause harm to the environment. Sun Bum Reef is safe to use when applied as directed.
Is Sun Bum Cruelty Free?
Yes, Sun Bum is a cruelty free company that does not test its products on animals. It's also a vegan-friendly brand and only uses safe ingredients that are good for your skin and the planet. They're also reef-safe and water-resistant so you'll have a line of sun protection products that you can feel good about using.