Los miembros de CarePass
TM
Mostrando 1-6 de
6 productos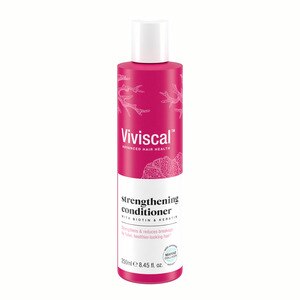 Viviscal Strenghtening Conditioner, 8.45 OZ
Viviscal
Envío gratis con pedidos de $35 o más
Viviscal Exfoliating Scalp Scrub, 7.05 OZ
Viviscal
Envío gratis con pedidos de $35 o más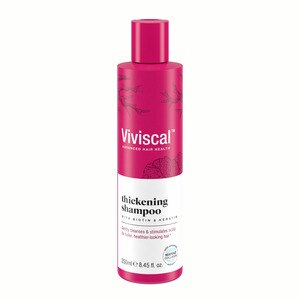 Viviscal Thickening Shampoo, 8.45 OZ
Viviscal
Envío gratis con pedidos de $35 o más
Los precios en línea puede ser diferentes a los precios en tiendas.
What is Viviscal?
Viviscal is a dietary supplement that is formulated to help encourage hair growth. This is focused just on improving the growth of existing hair, not solving issues with baldness or other related problems. By making sure that your body has the right nutrients for growing hair, you may experience faster and thicker hair growth. It can also help to ensure your hair is as strong and healthy as possible.
How Does Viviscal Work?
Viviscal works by making sure that your body has all the key nutrients that it needs for hair growth. When your body has a deficiency of something that it needs, it is less likely to adequately perform things like hair growth, which are not essential for survival. Taking this supplement will boost your body's access to the key nutrients that it needs to grow your hair. This product does not solve problems related to a complete lack of hair growth, but only encourages faster and fuller growth of hair where it already exists.
What Is In Viviscal?
Viviscal is made with a blend of different vitamins, minerals, and other nutrients that were specifically selected to help encourage existing hair growth. This includes vitamin C, niacin, biotin, calcium, iron, zinc, shark cartilage, oyster extract, horsetail extract, millet seed extract, and more. These ingredients are all important for hair growth, so making sure that you have enough of them will put your body in a state where it is better able to grow hair more quickly.
What Is Viviscal Used For?
Viviscal is used to promote existing hair growth. This means that if you already have hair but are dissatisfied with how quickly it grows, taking this supplement may help. The nutrients in the supplement have been linked to faster and fuller hair growth, which is exactly what many people need. If you need help deciding if Viviscal is a good option for you, make sure to talk with your doctor or to a CVS pharmacist to get your questions answered. When ready, you can pick up your Viviscal at your local CVS Pharmacy or shop online at CVS.com.
Does CVS Carry Viviscal Products?
Yes, CVS sells a variety of Viviscal products in stores and online.
Are Viviscal Products Available for Same Day Pick Up?
Select Viviscal products are available for same day pick up at most locations. Check your local stores for availability and add to cart to pick up today.
Does CVS Deliver Viviscal Products?
Yes, CVS delivers Viviscal products to your home. Delivery is always free over $35, or join CarePass to enjoy free shipping on a variety of items.
How To Save On Viviscal Products?
Join CarePass today to save on Viviscal products. Enjoy great offers and deals when you sign up. Check the weekly deals and download the CVS App today for exclusive coupons!