Cómo conseguirlo
Recogida no disponible
Cambiar tienda
Los miembros de CarePass
TM
Mostrando 1-10 de
10 productos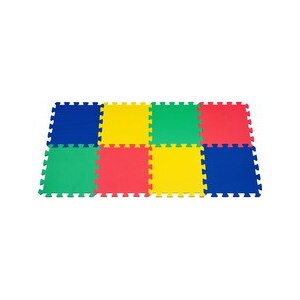 Envío gratis con pedidos de $35 o más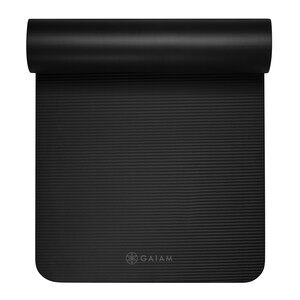 Gaiam 10mm Fitness Mat, Black
Gaiam
Envío gratis con pedidos de $35 o más
Envío gratis con pedidos de $35 o más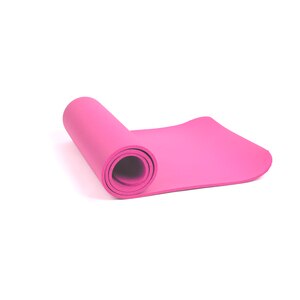 Envío gratis con pedidos de $35 o más
Los precios en línea puede ser diferentes a los precios en tiendas.
Exercise & Workout Mats
Whether you're at home, in a yoga studio, or at the gym, you want to ensure your workout is as safe and comfortable as possible. Exercise mats can help you keep a sure footing while you exercise and provide cushioning for your feet and body. At CVS, you'll find a selection of exercise mats available for you to shop online. You can also use the store availability feature to find out where you can purchase specific exercise mats in your area.
One of the first things to consider when purchasing an exercise mat is its length and width dimensions. If you intend to lie down flat on the mat, you'll want to choose an option that is long and wide enough to completely cover the area beneath you. It's also important that the exercise mat you select will fit into the area that is available for your workout. This is especially true at home where space may be at a minimum.
Types Of Exercise Mats
Exercise mats can be made from a variety of materials. Mats made out of man-made materials, foam, latex, and PVC are typically durable options and tend to be economical choices. Some people prefer exercise mats made out of natural materials like bamboo, cotton, hemp, and jute due to concerns about environmental impact or because they like the smell or feel of the materials.
Thickness is another important feature of exercise mats. The thicker the mat is, the more cushioning it provides. As a result, thicker mats are often preferred for Pilates and general fitness and strength training workouts. For yoga, experts often recommend thinner mats, as they provide a better feel of the ground for rooting poses.
Some exercise mats have special features that may be beneficial for you. Some mats come with carrying cases or straps, making them easy to store at home and transport to the gym or studio. You can also find mats that feature anti-slip surfaces for extra traction. Moisture-wicking mats draw perspiration away from your skin to keep you feeling drier while you exercise.
How To Clean Exercise Mats
To keep your exercise mat sanitary and smelling fresh, it's important that you clean it regularly. Synthetic mats are typically wiped off after use. Some natural fiber mats are machine washable. Your new exercise mat will likely come with care instructions. Following these directions will help to protect your mat and allow it to last for as long as possible.