Cómo conseguirlo
Recogida no disponible
Cambiar tienda
Los miembros de CarePass
TM
Mostrando 1-27 de
27 productos
Beauty 360 Fun Flair - Set de brochas
Beauty 360
Compre 3, lleve 1 gratis - ¡Agregue 2 o más para ser elegible!
o
en pedidos de $35 o más.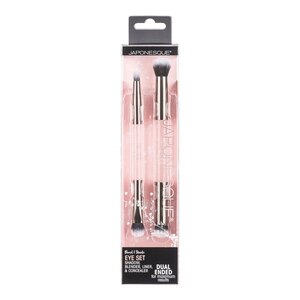 o
en pedidos de $35 o más.
Envío gratis con pedidos de $35 o más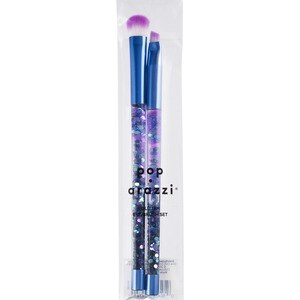 Pop-arazzi Glitter - Set de pinceles para ojos
Pop-Arazzi
o
en pedidos de $35 o más.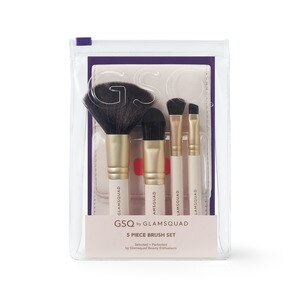 o
en pedidos de $35 o más.
o
en pedidos de $35 o más.
Los precios en línea puede ser diferentes a los precios en tiendas.
What Brushes To Use For Eyeshadow
Eyeshadow makeup brushes are used to apply an eyeshadow base all over your eye. Whether it is a cream product or a powder, these brushes work perfectly to blend the applied product. Here at CVS Pharmacy®, you can find a wide range of brushes to use for eyeshadow, such as blending brushes and crease line brushes, so you can master your eye makeup and achieve your desired look with ease.
How To Use Eyeshadow Brushes
Using eyeshadow is an excellent addition to your makeup routine, and understanding how to use various eyeshadow brushes can help you pull off the look you want. Here are the simple steps on how to use eyeshadow brushes:
Choose the correct type of eyeshadow brush. There are various types of eyeshadow brushes, and each has its own purpose.
Medium brush - This is the most basic eyeshadow brush used to cover your eyelid. Choose this if you only get to buy only one brush.
Angled brush - This brush is used to get makeup into the crease between the eye and the eyebrow much easier.
Long blending brush - A blending brush has long bristles to work with pigment on your skin. This is only optional, but using this brush gives you a soft-focused makeup look.
Flat blending brush - This brush is used to target smudges in an area. It is great for smoky eye makeup looks andcan highlight your best eye features.
Eyeliner Brush - Use this to create a winged eyeliner look.
Now that you are familiar with each type of brush, learning the steps to apply your eyeshadow is simple.
Start by applying a neutral base across your eyelid using a medium brush.

Add darker color to the crease using an angled brush.

Then, blend the pigments together using a blending brush.

Make your eyelashes look full by lining your eyes using the pencil eyeliner brush.

Finally, create a smoky eye makeup look using a flat blending brush. Blend the colors together for a more dramatic look.
How To Clean Eyeshadow Brushes
Cleaning your eyeshadow brushes is essential to prevent product buildup and the spread of bacteria. Here's how to clean your eyeshadow brushes:
Wet your brushes with warm water.

Put a drop of cleanser into your palm, and massage the tips of the bristles of the brushes.

Rinse the brushes thoroughly with warm water, and using a clean towel, squeeze the excess moisture.

Reform your brushes to return to their original shape.

Dry the brushes by hanging. Never leave them on a towel as they can turn mildewy.
With the help of eyeshadow brushes, you can be creative with your makeup skills and enhance your overall looks. At CVS Pharmacy®, you can find the perfect eyeshadow brushes you'll need as a beginner, alongside our cosmetic collection that includes mascara, eye brow fillers, bronzers, lipsticks and even vegan makeup! Shop here to get your makeup perfect every time!