Los miembros de CarePass
TM
Mostrando 1-4 de
4 productos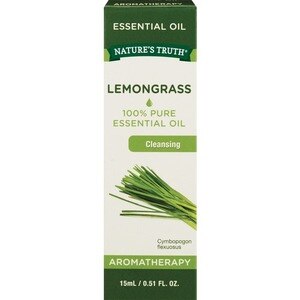 Los miembros de CarePass
TM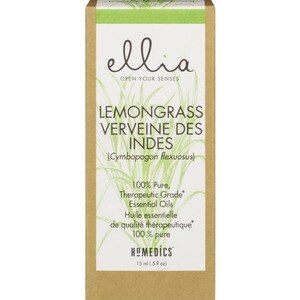 Los miembros de CarePass
TM
YUNI Carry OM Stress-Relieving Aromatherapy Essence, 0.33 OZ
YUNI
Los miembros de CarePass
TM
Los precios en línea puede ser diferentes a los precios en tiendas.
If you're looking for an oil with a fresh, citrusy scent, lemongrass essential oil is an excellent choice. This oil is derived from the lemongrass plant that grows in many tropical and subtropical parts of the world. The plant produces a yellow-colored oil and a bright citrus fragrance. There are many benefits to using lemongrass essential oil at home, so read on to learn more about how you can incorporate this lively oil into your routine.
Lemongrass Essential Oil for Relaxation
Even though it has a bright fragrance, this popular oil is used for relaxation and massage in its diluted form. When you have a massage with lemongrass oil, you'll instantly feel more relaxed. One study found that using the oil for massages may reduce pulse and blood pressure levels. What does that mean? It means that this vibrant oil may actually help you feel calmer and more relaxed. The soothing scent may have a nice, harmonious effect on your nervous system.
Lemongrass Oil Benefits
Some studies have shown that lemongrass essential oil may fight a variety of bacterial strains. This unique oil can is also thought to help prevent gum disease caused by bacterial buildup. The oil can be made into a gel form and used as toothpaste to keep gums healthy. While there's no definitive proof that this oil can fight off all bacteria, it has shown to be rather effective in some cases.
How to use Lemongrass Essential Oil
To use lemongrass oil, it needs to be diluted in a carrier oil such as aceite de coco before it comes in direct contact with the skin, eyes, mouth, or ears. It may potentially cause illness in pets, so always keep it out of the reach of animals and children. When the oil is added to a carrier, it can be directly massaged into the skin. You may also add a few drops of this essential oil to boiling water and inhale the steam through your nose as you keep your eyes closed. This can help relieve congestion and give you a feeling of calm and relaxation. The best way to use lemongrass essential oil is to place a few drops into an oil diffuser, sit back, and enjoy its sweet, citrusy smell throughout your home.