Mostrando 1-5 de
5 productos
Envío gratis con pedidos de $35 o más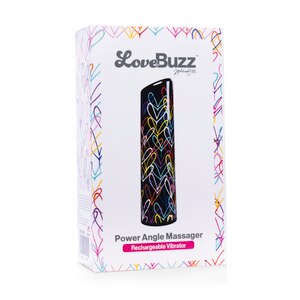 Envío gratis con pedidos de $35 o más
Los precios en línea puede ser diferentes a los precios en tiendas.
Spice Up Your Love Life with Remote Control Vibrators
Remote control vibrators are a sex toy that can be controlled using a remote. This remote may be something that is included with the vibrator, or in some cases may be an app that you can install on your phone. The remote device will allow you or your partner to turn the vibrator on and off as well as control the intensity of the vibrations.
There are many ways to use a remote control vibrator to spice up your sex life. The vibrator can be used on any erogenous zone on your body, including your nipples and genitals. Adjusting the vibration levels of the device can let you get the exact intensity you find most pleasurable.
Wireless Remote Control Vibrators
While some vibrators are controlled with a remote that is connected through a wire, these devices are entirely wireless. This can give you a lot more options when it comes to how to use them. For example, many people find it extremely exciting to insert the vibrator into their genital area and hand the remote control to their partner. Allowing their partner to decide when to turn the vibrator on, and to what intensity, adds an added erotic layer to your intimacy.
Another common way that these remote-control vibrators are used is to fully insert the vibrator into the vagina and then get dressed normally. Going out in public with this in place and allowing a partner to control the vibration is extremely erotic for some couples. Engaging in secret sexual encounters in public like this is one of the most common fantasies for many people. When one partner has the remote control and the other has to maintain their composure while in public, the pleasurable sensation is often overwhelming.
Remote Control Bullet Vibrators
There are many different kinds of remote control vibrators out there. One of the most popular is the bullet vibrator. Bullet vibrators are relatively small and typically have an oblong shape. These devices can be easily inserted into the vagina and held in place there. Once inserted, you or your partner can engage the device to provide intense pleasure. You can also use this device directly on your most sensitive areas during penetrative intercourse to add to the overall excitement and pleasure of the experience.
Búsquedas relacionadas
bullet vibrators, dildos, edible lube, flavored lube, flavored condoms, spermicidal lube