Mostrando 1-20 de
31 productos
Cuidado de la salud en el hogar
Necesidades en la habitación del paciente
Envío gratis con pedidos de $35 o más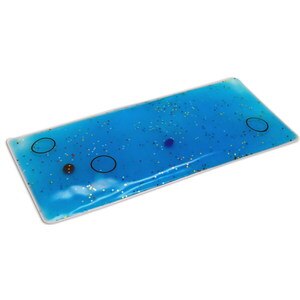 Skil-Care Sensory Stimulation Gel Pad with Marbles
Skil-Care
Envío gratis con pedidos de $35 o más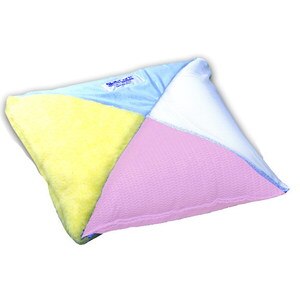 Envío gratis con pedidos de $35 o más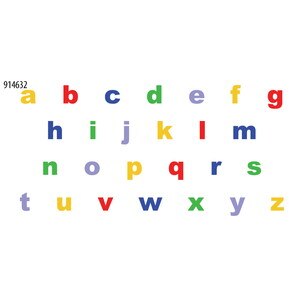 Skil-Care Alphabet Lower Case Gel Pack in Order, Red
Skil-Care
Envío gratis con pedidos de $35 o más
Envío gratis con pedidos de $35 o más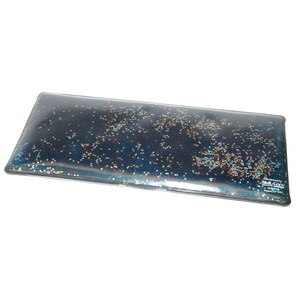 Skil-Care Sensory Stimulation Gel Pad
Skil-Care
Envío gratis con pedidos de $35 o más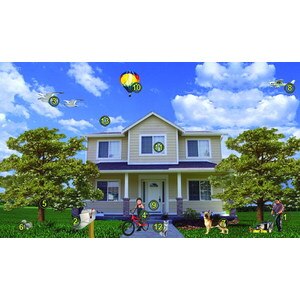 Envío gratis con pedidos de $35 o más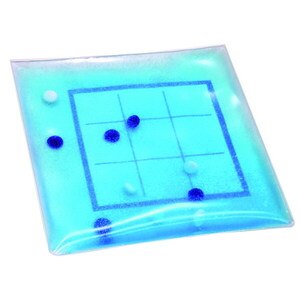 Skil-Care Tic-Tac-Toe Gel Pad, Clear
Skil-Care
Envío gratis con pedidos de $35 o más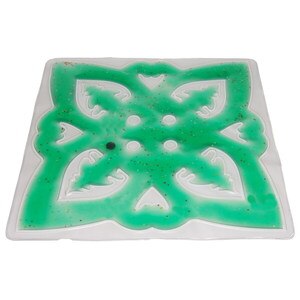 Skil-Care Light Box Quad Tree Gel Pad
Skil-Care
Envío gratis con pedidos de $35 o más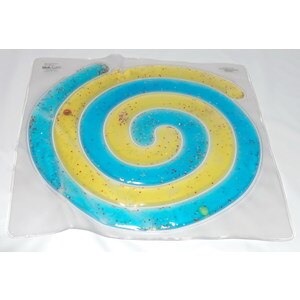 Skil-Care Spiral Gel Pad for Use with Light Box
Skil-Care
Envío gratis con pedidos de $35 o más
Envío gratis con pedidos de $35 o más
Skil-Care Light Box 6 Spoke Snow Flake Gel Pad
Skil-Care
Envío gratis con pedidos de $35 o más
Skil-Care Clear Geometric Gel Shapes Set
Skil-Care
Envío gratis con pedidos de $35 o más
Skil-Care Light Box 8 Spoke Snow Flake Gel Pad
Skil-Care
Envío gratis con pedidos de $35 o más
Skil-Care Half-Circle Green Gel, 5 LB
Skil-Care
Envío gratis con pedidos de $35 o más
Skil-Care Alphabet Upper Case Gel Pack in Order, Blue
Skil-Care
Envío gratis con pedidos de $35 o más
Los precios en línea puede ser diferentes a los precios en tiendas.
What are the Best Sensory Aids Brands?
What Are Sensory Aids For?
Sensory aids can be used for many different things. Most commonly, they are used to help children as they develop to start learning about things like shapes, colors, and much more. Even as infants, children can start to be exposed to different textures, patterns, and other things to help stimulate their minds. Of course, these sensory aids can also just be fun and will keep small children entertained or distracted, which is also important.
Sensory aids are also used by other people throughout every stage of life. Many people, for example, find that playing with these types of sensory aids helps allow them to stay focused when listening to a teacher or boss. They can also be used to help get relief from anxiety or other emotional difficulties. In the end, sensory aids are far more than little toys or trinkets. They can be very beneficial to the many people who use them.
What Are Some Types Of Sensory Aids?
When looking at sensory aids, you will quickly see that there are an almost endless number of options to choose from. Some of them will be made with a specific feel or texture to them, which people will find soothing or comforting. Others will have a variety of shapes and colors that will help to hold your attention just enough to keep your mind relaxed. Still others will have small movable parts or pieces that can keep your fingers busy while your mind is focused on other things.
What Are The Best Sensory Aids?
There is no specific right answer to this. The great thing about sensory aids is that there are different options to choose from, so everyone can find the ones that work best for them. Whether you are just looking for something to keep your fingers busy, something for your little one to play with, or something to soothe your nerves, you will find what you need. The important thing is to make sure that the sensory aid you choose is made with high-quality material so that it will last a long time, especially if you will be giving it to your little one. Check out all the different options available from CVS.
Ayuda sensorial
Sensory aids are products that can help children with sensory development. These items are made to help stimulate the eyes, mind, and a sense of touch through the hands and fingers. Using sensory aids may also help to reduce stress, anxiety, and boredom. Colorful products enhance and stimulate the senses while helping with color recognition. Always look for sensory aids that are child-friendly, and that is easy to clean. Look for sensory aids that offer auditory, visual, and olfactory features to help enhance sound, vision, and smell senses. These tools can help to enhance and improve brain activity and motor skills, and they're also useful in relaxation and therapeutic applications. Sensory aids aren't just for children. They can be used by people of all ages if they need help with anxiety or assistance in enhancing their natural sensorial abilities.
Sensory Pillow
A sensory pillow helps to reduce anxiety and boredom and it can also help children develop a sense of touch. Look for sensory pillows that feature a soft cover made of different fabrics to provide a wide variety of textures. The pillow should include rough, smooth, and other textures that are all designed to enhance the sensory experience. Make sure that your sensory pillow is machine-washable for easy care, and that it's safe for children or the elderly to use. A sensory pillow can also help with finger dexterity and motion in the hands, wrist, and fingers.
Sensory Ring
Sensory rings help to reduce fidgeting and anxiety at the office, in the classroom, or in any setting. These handy rings can relieve stress and anxiety while helping to improve focus by providing tactile stimulation. A sensory ring is placed on the finger and gives you a quiet, discreet way to help with conditions like anxiety, ADHD, and autism. Look for sensory rings that feature a durable design and a unique feel so that they're easy and fun to use. Sensory rings can be made of steel, silicone, plastic, or other materials. If you're giving a sensory ring to a child, make sure that it's made of safe, non-toxic materials that won't cause injury or damage the skin. These unique rings can be worn and enjoyed by anyone of all age groups to give you an enhanced sensory experience while keeping you calm and relaxed.
Búsquedas relacionadas
Bolsos y carteras, Sillas y asientos, Bolsos y carteras, Accesorios para la habitación del paciente, Mesas