Los miembros de CarePass
TM
Mostrando 1-10 de
10 productos
Cuidado de la salud en el hogar
Andadores con y sin ruedas
CVS Health - Andador de lujo plegable, para viaje, negro
CVS Health
Precio con CarePass
™
$63.99
o
en pedidos de $35 o más.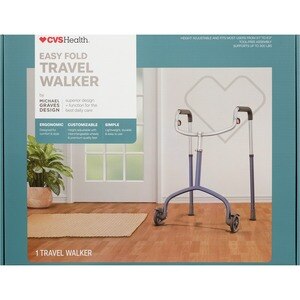 o
en pedidos de $35 o más.
Drive Medical Nitro Elite CF Carbon Fiber Rollator Rolling Walker, Black
Drive Medical
Envío gratis con pedidos de $35 o más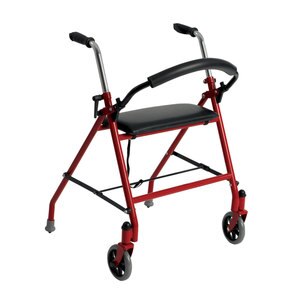 Envío gratis con pedidos de $35 o más
KneeRover PRO - Scooter de rodilla todoterreno, de aluminio con amortiguación
KneeRover
Envío gratis con pedidos de $35 o más
Los precios en línea puede ser diferentes a los precios en tiendas.
Productos relacionados
Ver categorías relacionadas
What are the Best Walkers Brands?
What Are Walkers For?
Walkers are made to provide extra support and balance to people so that they can stand and move around more safely. There are many different types of walkers available to help keep you as mobile and safe as possible no matter your situation. While people use walkers in many situations throughout their life, they are most commonly used to help improve balance and support as you get older. In many cases, they are used as a permanent way to help maintain mobility so that you do not have to use a wheelchair. In other situations, they can be a temporary solution to help keep you safe while recovering from surgery or an injury. The extra support can be very beneficial while you are healing or going through physical therapy.
What Are Folding Walkers?
Folding walkers are one of the most popular options out there today. In fact, most walkers of all types will be folding walkers because of their modern design. The walkers will be made in such a way as to allow them to be folded in on themselves so that they can easily slide under a bed, into a closet, or somewhere else out of the way. When it is time to use the walker again, you simply unfold the side arms so that they lock in place and you can begin using it like normal.
How To Adjust A Walker
Adjustable walkers can have their height changed so that they fit a wide range of different people. Setting your walker to the proper height will help to ensure you are able to use it safely and comfortably. While there are many different designs for adjustable walkers, they are typically adjusted by pressing and holding a button on each leg. With the button held in, pull on the end of the walker so that the leg is extended until that button locks in place on the next hole. Repeat this as needed until the length of the leg is where you want it. Some walkers will have all the legs adjusted with one button, but most will require that you repeat this step on each leg to make sure they are even.
Walkers
Dealing with mobility issues can be a challenge, and walkers are designed to help improve the quality of life as well as the ability to move around. Walkers are made to support a variety of people depending on their individual needs, and they include an assortment of helpful features to help make getting around easier. At CVS, you'll find a large inventory of walkers that you can search by price range, brand name, customer rating, and more.
Mobility Walker
Walkers are often used by elderly or disabled people who need additional help when they walk. These durable devices can offer both balance and stability, helping to make them a reliable and helpful walking aid. They are most commonly used by those who do not yet need a wheelchair but may need a little bit of extra help when it comes to walking around. They can be especially helpful for those who are prone to falls, become dizzy, or may lose their sense of balance from time to time. Walkers may also be an excellent choice for people dealing with shortness of breath while they walk.
Types of Walkers
A standard, basic walker does not have any wheels and is mainly designed for indoor use like hard floors and areas that don't have a lot of difficult terrains. The standard walker can be ideal for those who just need a little help with general stability and balance. Wheeled walkers are made to be operated outside, and the two front walker wheels are typically fixed. This helps the walker stay stable on uneven ground. These types of walkers help to create a smoother sense of motion however, they don't typically provide a lot of rotation. A rollator walker has four wheels and typically works much better on a variety of indoor and outdoor surfaces. There are also options for walkers with seats.
Best Walker
Lightweight, foldable walkers can be a wise choice for traveling. Compact and collapsible, these walkers fit easily in the trunk of a car or closet for easy storage. Walkers with chairs may be an excellent option for anyone who needs to take a break as they walk. The built-in chair allows the user to stop and rest whenever they need to, making them a versatile choice for a lot of people. Other features may include attached storage like bags that zip close. These storage accessories will help you carry items like your wallet, keys, or cell phone so you can focus on using the walker.