Los miembros de CarePass
TM
Mostrando 1-20 de
254 productos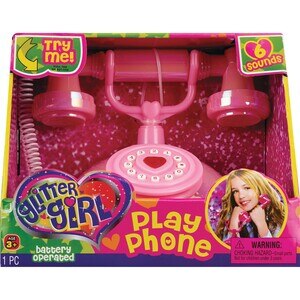 o
en pedidos de $35 o más.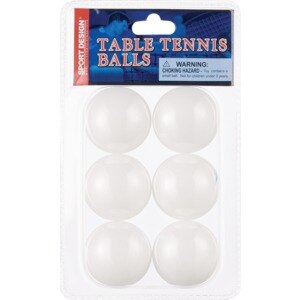 Sport Design - Pelotas de ping pong/tenis de mesa, 6 u.
Sport Design
Envío gratis con pedidos de $35 o más
Los precios en línea puede ser diferentes a los precios en tiendas.
What are the Best Toys & Books Brands?
What Are The Best Toys For Different Age Groups?
The best toys for different age groups should match your child's current development stage. Toys like blocks, dolls, and sensory activity toys are great for younger children around the toddler to the elementary school-age stage. For older age groups, look for toys like Hot Wheels cars that will spark children's imaginations. Kids between the ages of 12 and 16 enjoy playing with more advanced toys like arcade games and gaming systems. This helps them develop good eye-hand coordination and can help older children learn new skills like teamwork and healthy competition.
What Are The Best Books For Different Age Groups?
Colorful storybooks and books that teach young children how to learn numbers and shapes are the best books for very young age groups. Ideally, the best books for different age groups should meet your child's current learning needs. Books like the range of fun activity books from Disney offer kids the chance to learn vocabulary, shapes, counting, and other concepts. As your child gets older, expand their horizons by providing them with fiction books for pre-teens and young adults. Coloring books or watercolor painting books are also a favorite for children in virtually every age group. Many books will indicate the targeted age group on the cover or the back to make it easier for parents to find the right books based on their child's age and stage of development.
Juguetes y libros
With more parents working from home than ever before, it can be difficult to ensure that your child is being stimulated in a healthy way. Thankfully, with some creative toys and books, your child can learn and interact while you deal with work and household duties. If you're a parent, you may experience some challenges at home when it comes to educating your child. However, when you choose educational toys and books, being "stuck at home" can be a positive experience for the entire family.
Educational Games
One way to keep young minds stimulated is through educational toys. Building blocks and brick sets can teach kids how to create something from scratch. These toys are an excellent choice for kids of all ages, and they're made to encourage young ones to use their minds, their hands, and their abilities to build anything they want from the ground up. Small animal toys are another great option for preschoolers. These little animal toys can help kids identify and name a variety of creatures in the animal kingdom. Word games and flash cards are other terrific "toys" that double as a teaching tool. Look for educational games you can play together as a family.
Benefits Of Reading Books
No matter their age, every child (and adult) can benefit from reading books. Choose simple, fun books with a lot of colorful drawings for younger children. As your kids get older, you can pick out some fiction books that will keep their minds stimulated. Teens may enjoy a few novels as well as some nonfiction books. Check with your school or your child's teacher and ask about some recommendations you can buy for them to read at home. Coloring books are another good choice for children of any age, including adults. Everyone loves to color, so look for some awesome coloring books everyone can enjoy when they have some downtime.
Best Toys For Kids
From educational games to toys and books, there are plenty of unique things you can choose to give your child that will promote learning. Here are a few tips to help you choose the right toys and books for their needs:
• Find out more about what your child loves and base your purchase on that. For example, if they love animals, look for animal books or toys that cover the subject of animals and will teach them more about them.
• Choose items that encourage your kids to use their imagination. When children's imaginations are stimulated, it helps them learn and grow in many different ways.
• Only buy toys and books that are suitable to your child's age group. This ensures that they will enjoy what you give them, and it also keeps them learning on the right trajectory for their grade or age.
Búsquedas relacionadas
discovery kids, how wheels cars, baby toys, bead maze, kids headphones, baby shark toy, christmas toys, must have gifts 2022, gifts under 10, gifts under 20, para las medias navideñas