Mostrando 1-20 de
56 productos
Dove Men+Care Clean Comfort Antiperspirant Deodorant Dry Spray For Men 72-hour Sweat and Odor Protection, 3.8 OZ
Dove Men+Care
Compre 1, lleve 1 al 50% - ¡Agregue 2 o más para recibir la oferta!
Envío gratis con pedidos de $35 o más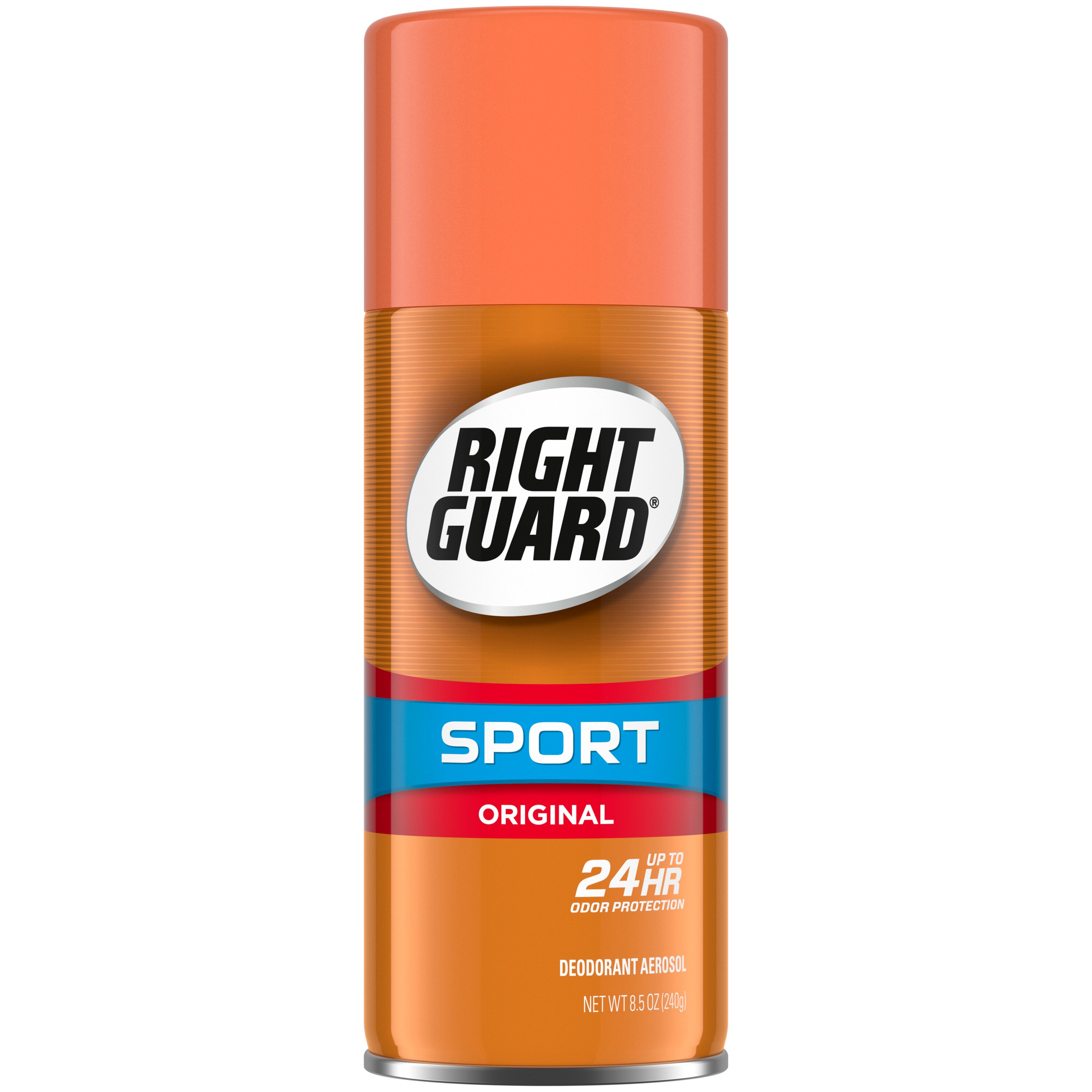 Right Guard Sport - Desodorante en spray, Original
Right Guard
Envío gratis con pedidos de $35 o más
Los precios en línea puede ser diferentes a los precios en tiendas.
Deodorant Spray Essentials 
A deodorant spray makes putting on deodorant fast and easy. Some roll-on deodorants can take a while to dry, and stick deodorants might not spread evenly. Spray deodorants tend to dry more quickly than their rollerball counterparts and take less time to apply. They can be a great option.
What are the Best Deodorant Spray Brands?
How To Use Spray Deodorant
While using a deodorant spray is easy, there is one thing to remember - when applying, be sure to hold the can about 6 inches away from your underarm, otherwise you might find a little wetness instead of the smooth, dry feeling you were expecting. Also, if you're concerned about sweating with spray deodorant, don't be! Many spray on deodorants also function as antiperspirants, meaning that in addition to stopping your sweat from smelling bad, they also contain ingredients to stop you from sweating in the first place. However, if you are interested in an aluminum free deodorant, be cautious because nearly all antiperspirants contain a form of aluminum as the active ingredient. So instead, you should look for a spray-on deodorant that does not include "antiperspirant" on the product label, or check out our collection of natural deodorants!
What Is Dry Spray Deodorant?
A dry deodorant spray contains active ingredients that are applied to the underarms as an invisible powder that you spray on, and that feels dry to the touch. When you sweat, the solid powder dissolves to help fill the sweat ducts, providing you with many hours of odor and wetness protection. Look for a dry spray deodorant from bands like Degree that contain ingredients with antibacterial properties used to help combat body odor. An antiperspirant spray should work to keep you feeling fresh and dry for at least a full day. You can find dry spray deodorants specifically for men, like Dove Men, Old Spice, or Right Guard Sport Deodorant Spray Original. There are also dry spray deodorant products for women. The key is to find a formula that offers you the best sweat protection, wetness protection, and that will leave you feeling fresh so you can take on your day with confidence.
Is Body Spray Deodorant?
Cuerpo deodorant sprays are designed for the body, and some work for the underarm areas, too. A deodorant spray intended specifically for the underarms will best deter body odor in that part of the body.
Body sprays typically used for the rest of the body may not be the best deodorant spray for underarm odors. Body spray, such as Axe Light Scents fragrance for men, helps your entire body smell good but doesn't fight strong underarm odors. 
Is Spray Deodorant Bad for You?
Deodorants provide protection against odor, and the ingredients in spray deodorants are safe and effective. Some deodorants contain chemicals that cause allergic issues for some people, but in general, spray deodorant is fine to use.
Some people worry that aluminum may act as a carcinogen, but there's no evidence to support these fears. Aluminum is an ingredient in antiperspirant deodorants that helps keep you from sweating. Antiperspirant deodorants inhibit sweating, but they also help control odor. If aluminum concerns you as an ingredient, it's possible to find aluminum-free spray deodorants. Consult a Minute Clinic doctor with any concerns you might have.
Is Spray Deodorant Better Than Stick Deodorant?
Previously, aerosol ingredients in spray deodorants had a negative impact on the environment, but governments banned these chemicals long ago. The best deodorant option for you now depends on your personal preference. 
A spray deodorant dries quickly in comparison to a stick deodorant. After application, spray deodorant dries in a few seconds, and your skin can come into contact with your clothing without causing staining. However, a stick deodorant is more discreet when applied. The aerosol fumes of a deodorant spray lift into the air. 
Many options exist on the market today for a good deodorant spray. The best spray deodorant for men is the one that works best for you, but reviews indicate Degree Advanced 72H MotionSense antiperspirant may be a good choice. When it comes to the best deodorant spray for women, Soft & Dri antiperspirant deodorant is a popular option.  
Does CVS Sell Spray Deodorant?
Yes, CVS sells a variety of Spray Deodorant in stores and online.
Does CVS Deliver Spray Deodorant?
Yes, CVS offers free fast shipping on Spray Deodorant orders over $35. Most orders are delivered within 1-4 days.
Is Spray Deodorant Available For Same Day Pickup?
Spray Deodorants are available for same day pickup at most locations, check your local stores availability and add to cart to pick up today.
How To Save On Spray Deodorant from CVS?
Join CarePass today to save on Spray Deodorant products. Enjoy great offers and deals when you sign up. Check the weekly deals and download the CVS App today for exclusive coupons!