Mostrando 1-10 de
10 productos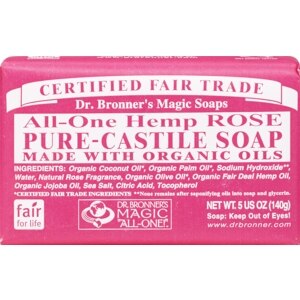 Dr. Bronner's Magic Soaps Hemp Rose Pure-Castile Bar Soap
Dr. Bronners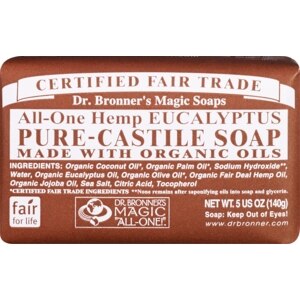 Dr. Bronner's Magic Soaps - Jabón de tocador puro de Castilla, Eucalyptus
Dr. Bronners
Dr. Bronner's Magic Soaps - Jabón de tocador puro de castilla, Citrus Orange
Dr. Bronners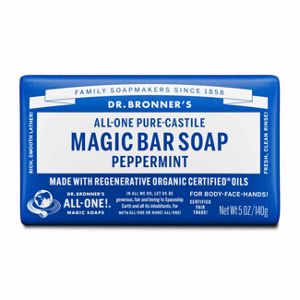 Dr. Bronner's Magic Soaps - Jabón de tocador puro de castilla, Peppermint
Dr. Bronners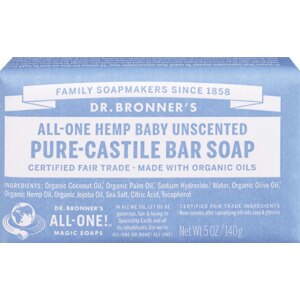 Dr. Bronner's Magic Soaps - Jabón de tocador puro de castilla, suave para bebés, sin perfume
Dr. Bronners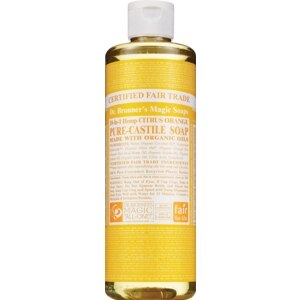 Dr. Bronner's Magic Soaps Citrus Orange Pure-Castile Liquid Soap
Dr. Bronners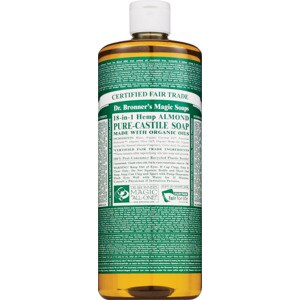 Dr. Bronner's Magic Soaps - Jabón líquido puro de Castilla, Almond
Dr. Bronners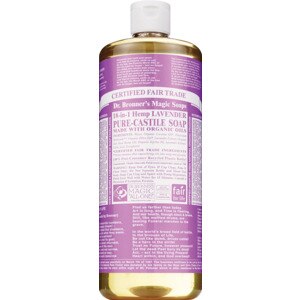 Dr. Bronner's Magic Soaps Lavender Pure-Castile Liquid Soap, 32 OZ
Dr. Bronners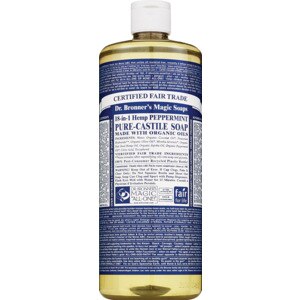 Dr. Bronner's Magic Soaps - Jabón líquido puro de Castilla, Peppermint
Dr. Bronners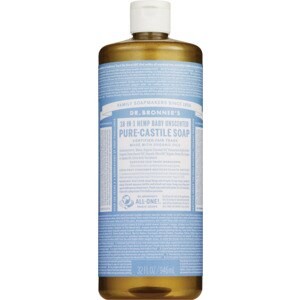 Dr. Bronner's Magic Soaps - Jabón líquido puro de castilla, suave para bebés, sin perfume
Dr. Bronners
Los precios en línea puede ser diferentes a los precios en tiendas.
Dr. Bronners For Acne
Dr. Bronner's makes hair and body care products and pure-castile soap of the highest quality. Their products are committed to being social and environment-friendly. Here at CVS Pharmacy®, you can shop a wide range of Dr. Bronner's products, including the pure Castile liquid soap that's great for almost everything.
Dr. Bronners Castile Soap
Dr. Bronnners Castile Soap is an all-in-one liquid soap made with over 90% natural ingredients. It is fully biodegradable and uses all-natural and vegan ingredients, posing no harm to the environment. The product and its ingredients are also not tested on animals, making it 100% cruelty-free.
What's great about Dr. Bronner's Pure Castile Liquid Soap is it's completely free of synthetic preservatives, foaming agents, and detergents. This liquid soap is made only with plant-based ingredients, which is good not only for the environment but also for your skin. There are also certain qualities of the product that make it an effective cleanser for sensitive and acne-prone skin.
The brand is also diverting discarded plastic from our landfills by increasing the demand for recycled plastics. All the products are packed in 100% post-consumer recycled plastic bottles. As a result, it eliminates waste which has a positive impact on the environment.
Dr. Bronner's is dedicated to building health, trust, wealth, and community with all its products from farm to shelf to shower. All the ingredients used are healthy and sustainable for everyone.
How To Use Dr. Bronners
Dr. Bronner's Pure Castile Liquid Soap is three times more concentrated than other liquid soaps. So, it's important to dilute it first before use. It's perfect for multiple applications, for uses such as:
• Face washing
• Body and hair washing
• Lavandería
• Mopping
• All-purpose cleaning
• Hand-washing dishes
• Washing pets
Dr Bronners Skin Care
For face and body use, use two to three drops of soap and apply to your wet face, or apply a squirt of soap on a sponge and apply it to your body. For makeup removal, you can wet your face first and lather a few drops in your hands. Then, massage it onto your skin, and rinse afterward. A couple of drops is also enough to wash the hair. You can apply it directly or pre-dilute it in a cup of water.
Dr Bronners For Cleaning
For household use, apply 1 part of soap to 10 parts of water when used for dishwashing. For a large load of laundry, apply at least 80 mL of soap to your regular washer. You can also add vinegar to the rinse cycle. For all-purpose cleaning, add 60 mL of soap in 1 L of water. Use it as a cleaning spray.
If you want to try our Dr. Bronner's, you can always shop the selection of Dr. Bronner's, including the liquid Castile soap at CVS Pharmacy®.
Búsquedas relacionadas
Joah, Cerave, Wet-n-Wild, Beauty 360, NYX Professional Makeup, Essence, Loreal Paris
Does CVS Carry Dr Bronners Products?
Yes, CVS sells a variety of Dr Bronners products in stores and online.
Are Dr Bronners Products Available for Same Day Pick Up?
Select Dr Bronners products are available for same day pick up at most locations. Check your local stores for availability and add to cart to pick up today.
Does CVS Deliver Dr Bronners Products?
Yes, CVS delivers Dr Bronners products to your home. Delivery is always free over $35, or join CarePass to enjoy free shipping on a variety of items.
How To Save On Dr Bronners Products?
Join CarePass today to save on Dr Bronners products. Enjoy great offers and deals when you sign up. Check the weekly deals and download the CVS App today for exclusive coupons!