Cómo conseguirlo
Recogida no disponible
Cambiar tienda
Mostrando 1-4 de
4 productos
Gaiam Restore 10lb Pair Ankle Weights
Gaiam
Envío gratis con pedidos de $35 o más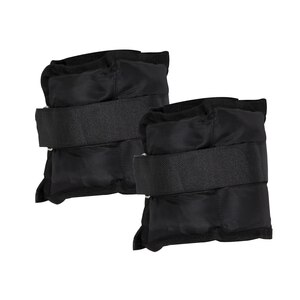 Envío gratis con pedidos de $35 o más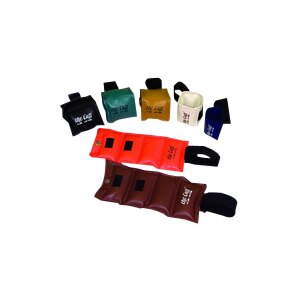 Envío gratis con pedidos de $35 o más
Los precios en línea puede ser diferentes a los precios en tiendas.
Ankle Weights
When it comes to weight training, most people think of dumbbells or kettlebells. Ankle weights offer an excellent way to increase leg strength, help you recover from injury, and get a better full body workout. These weights are easy to use and typically attach to your ankles using a buckled strap or Velcro. With regular use, you can get better muscle strength and rehabilitation from various types of injuries.
Ankle Weight Benefits
One clear benefit to using ankle weights is their compact size. You can perform strength training exercises right in the comfort of your own home, and you can even bring them with you while traveling. They can be used in several ways, and they're easy to find at most sporting goods stores and drug stores. Use them any time you want to increase your muscle strength quickly with just a few simple exercises. Most ankle weights are fairly light and range from around five to 10 pounds. You may use them for strength training, but it's not recommended that you use them while walking or running since it may cause strain to your ankles or leg muscles.
How To Use Ankle Weights
You can use ankle weights to help increase your balance. The muscles in your ankles work hard every day to help you maintain proper balance, so strengthening these muscles will provide you with additional support. They're especially ideal for the elderly since they tend to be prone to balance problems. Be sure to warm your muscles up before using ankle weights by doing a few simple stretches or massaging the calves and ankles.
These handy weights are also excellent for toning your legs. Add them to your daily workout routine to improve your range of motion. They're a great choice for leg lifts since they add just the right amount of resistance to give you stronger legs. With regular use, you should see a sleeker, more toned look in your legs. Adding these weights gives you more variety for your workout routine, and they can give you an increased level of challenge whenever you work out.
Always make sure you stretch to avoid causing too much strain on the ligaments in your ankles. Go slowly and try to use them in short increments until you get stronger and feel more comfortable using them. With regular use, you can reap the many benefits of ankle weights like better balance, stronger legs, and a toned look that will give you confidence. Use a podómetro to track your steps and activity.
Búsquedas relacionadas
arch support inserts, lightweight wheelchairs, muscle pain relief, muscle rub, neck massager