Los miembros de CarePass
TM
Mostrando 1-4 de
4 productos
Clean & Clear Essentials - Loción astringente de limpieza profunda, 8 oz
Clean & Clear
o
en pedidos de $35 o más.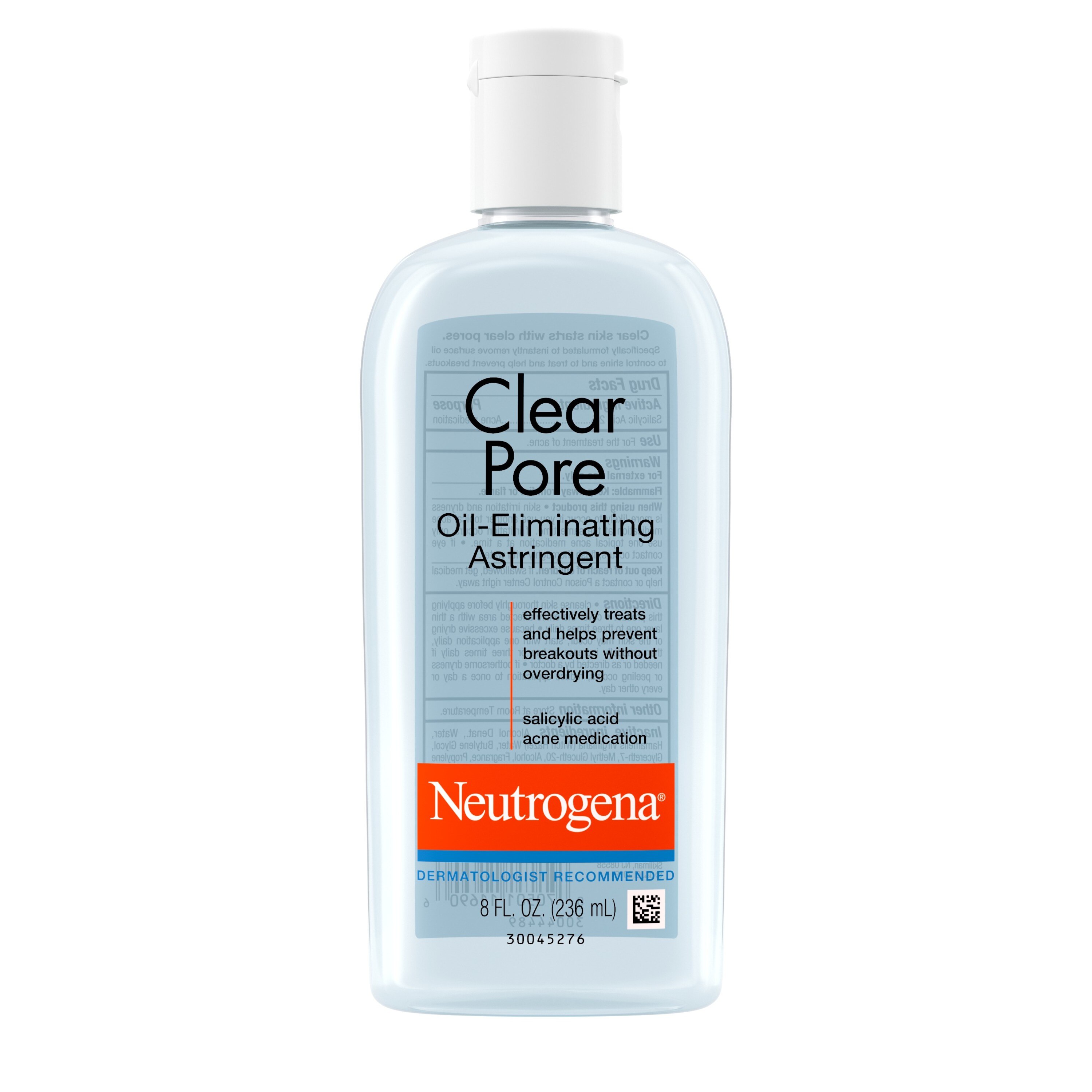 Neutrogena Clear Pore - Astringente antigrasitud, 8 oz
Neutrogena
o
en pedidos de $35 o más.
T.N. Dickinson's Witch Hazel - Loción astringente totalmente natural, 16 oz
TN Dickinson's
o
en pedidos de $35 o más.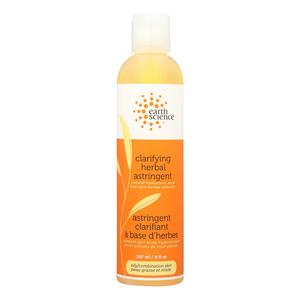 Envío gratis con pedidos de $35 o más
Los precios en línea puede ser diferentes a los precios en tiendas.
What Is An Astringent?
An astringent is a liquid-based formula that typically contains some amount of isopropyl alcohol. This treatment is commonly used for people dealing with oily skin or skin that is prone to acne and breakouts. There are some astringents that contain no alcohol, and others that are made from more natural botanical ingredients.
When you apply an astringent directly to your skin, it can shrink the appearance of pores, which should result in smoother, clearer skin. Astringents can also tighten your skin and remove various irritants from your pores like makeup, dead skin cells, and dirt. Some astringents may also reduce inflammation and acne and provide anti-bacterial benefits that can give your face a clean and clear appearance. Due to their drying properties, astringents are typically recommended for those people with oily or acne-prone skin.
Astringent Side Effects
Since astringents can be extremely drying, you should avoid using brands made with alcohol or chemicals if you have very sensitive or dry skin. Some people have reported increased breakouts and redness after applying an astringent due to skin irritation. It is not recommended for anyone with rosacea or eczema to use alcohol-based astringents. There are brands that have more hydrating properties, so read the label before you make a purchase to determine if it can work for your unique skin condition. If you plan to apply an astringent regularly, follow it up with sunscreen to help protect your skin.
How To Use Astringent
It's best to apply astringent after washing your face. Since most astringents are drying, it's a good idea to use it only once per day and apply it either in the morning or before you go to bed in the evening. You can apply it to your face using a cotton pad. Add a small amount to the cotton pad and gently dab it on your face, trying not to rub. You won't have to wash your face after you apply the astringent and it should dry very quickly. Some people report feeling a slight tingling feeling after application as well as a tightening feeling. This is typically normal and should not have any serious adverse effects. Always layer on a lightweight moisturizer and sunscreen to your face after you apply astringent if you plan on spending time outdoors.
Búsquedas relacionadas
tn dickinson's witch hazel, best toner, alcohol free toner, natural toner, toner for acne, toner for oily skin