Los miembros de CarePass
TM
Mostrando 1-7 de
7 productos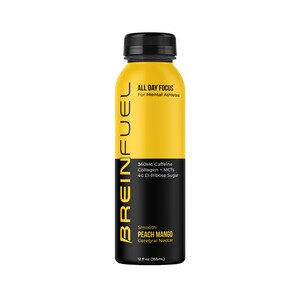 Breinfuel Cerebral Beverage, 12 fl oz
Breinfuel
Envío gratis con pedidos de $35 o más
VADE Nutrition Dissolvable Pre-Workout Packs, Blue Razz, 4.16 OZ
VADE Nutrition
Envío gratis con pedidos de $35 o más
Los precios en línea puede ser diferentes a los precios en tiendas.
Creatina
Accomplishing your fitness goals takes more than just diligently following a workout routine. Good nutrition is also essential to help get the results you desire from your athletic training or exercise at the gym. If you're in need of extra dietary support, CVS can help you find the sports nutrition products that are right for your needs. This product selection contains all the creatine supplements currently available through CVS for easy shopping.
Creatine Supplement Types
Supplements are typically made out of creatine derived from red meat or seafood or synthetic creatine manufactured in a laboratory. Creatine supplements are offered in a number of forms. Powdered drink and shake mixes are a popular option, as they can be quickly prepared and drank prior to workouts. Some creatine powders also contain other key ingredients that are believed to help support athletic performance and muscle development, such as protein and isolated amino acids. You can also find creatine supplements in tablet and capsule forms.
Creatine Safety
Creatine supplements are not ideal for everyone. Although creatine is found naturally in the body, some people experience side effects, drug interactions, allergic reactions, and health complications when taking the substance in supplement form. As a result, you should consult your medical provider before you add a creatine supplement to your diet. Always follow the directions for use provided by the creatine supplement manufacturer unless you are given other instructions by a health care professional.
What Is Creatine?
Creatine is a substance that the body naturally produces and stores primarily in the muscle tissue and brain. When you exercise, your body expends a large amount of energy. The energy needed to power your movements largely comes from a substance called adenosine triphosphate or ATP, an energy carrier molecule. As ATP levels become depleted, creatine stored in the muscle tissues can be used to produce more.
Why Take Creatine?
Most people take creatine to support athletic performance and to combat fatigue during exercise. There is some evidence to suggest that taking creatine supplements could increase the amount of the substance stored in the muscles, meaning that there is more available to serve as fuel for ATP production during exercise. Some people also use creatine to help increase muscle strength and to help address muscle loss associated with ages. At this time, research has yet to prove that creatine is completely effective for any of its proposed uses.