Cómo conseguirlo
Recogida no disponible
Cambiar tienda
Los miembros de CarePass
TM
Mostrando 1-16 de
16 productos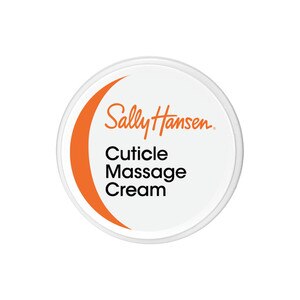 o
en pedidos de $35 o más.
Envío gratis con pedidos de $35 o más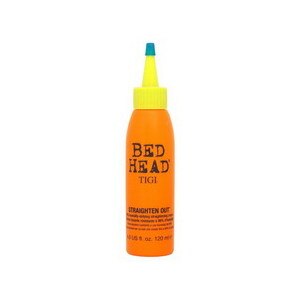 Bed Head Straighten Out 98% Humidity-Defying Straightening Cream, 4 OZ
TIGI
Envío gratis con pedidos de $35 o más
Kristin Ess Hair Ultra Hydrating Curl Leave-in Cream, 8.45 OZ
Kristin Ess
Compre 1, lleve 1 al 50% - ¡Agregue 2 o más para recibir la oferta!
o
en pedidos de $35 o más.
Olive Moisturising Hand Cream, 2.54 OZ
Oliva
o
en pedidos de $35 o más.
Envío gratis con pedidos de $35 o más
Los precios en línea puede ser diferentes a los precios en tiendas.
Cuticle Cream
There's really no shortage of creams available today from facial moisturizers to scented hand creams. When it comes to the health of your cuticles, a quality cuticle cream is key. These specialized creams can prevent dry, cracked skin and condition your nails to make them healthier. Whether you always focus on your manicure or you're just concerned about the health of your cuticle, read on to learn more about this essential part of a good nail-care regimen.
How Does Cuticle Cream Work
Unlike hand or facial creams, cuticle cream is specially formulated to help deliver moisture to your cuticles, the part of the skin that directly surrounds your fingernails. This cream should blend oil with other traditional moisturizers to keep your skin soft. Look for products that contain jojoba oil, apricot oil, or avocado oil that will penetrate the skin. Thicker ingredients like shea butter, cocoa butter, and vitamin E can help ensure that your cuticles and skin stay soft and smooth. Some cuticle creams also contain salicylic acid which can exfoliate dead skin cells, reduce hangnails, and help the moisturizers penetrate more deeply into the skin.
How To Use Cuticle Cream
The skin around the root of your finger is called the cuticle, and this area can get dry and cracked very easily. When it comes to choosing a cream, you need to find something that is specially formulated to treat this sensitive area. Your cuticles can be prone to infections, especially during the winter months. That's because this part of your hands is extremely susceptible to cracking which can cause germs and bacteria to get inside and under the skin. If you use a cuticle cream correctly, it will keep this skin moisturized and protected.
Another perk to using cuticle cream is that it makes it easier to trim them if you need to. When the cuticles are soft, you can push them away with a cuticle stick, making room for the nailbed underneath to grow. Cuticle oil is another popular choice, but creams tend to deliver more moisturizing properties. If you prefer, you can start your manicure by applying the oil and then add the cream later after your cuticles are trimmed. With regular use, cuticle cream can do wonders for your hands, your nails, and your self-confidence.
Búsquedas relacionadas
acetona, pintura de uñas, cuticle oil, coconut oil deals, aceite de coco