Los miembros de CarePass
TM
Mostrando 1-15 de
15 productos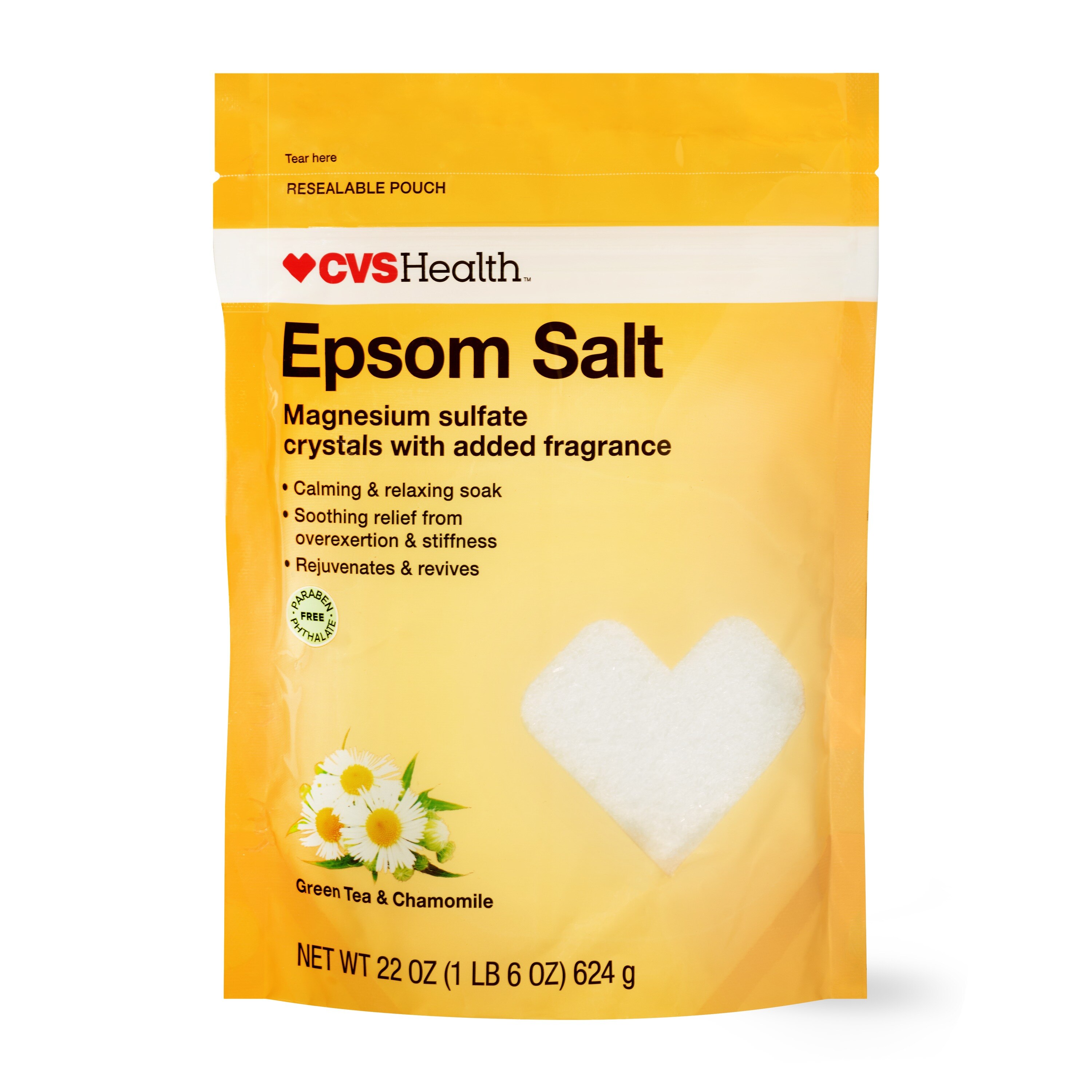 CVS Health, sal de epsom, sulfato de magnesio
CVS Health
Precio con CarePass
™
$3.99
to
$7.43
o
en pedidos de $35 o más.
CVS Health - Sal de epsom para tratamiento de pies, Mint & Rosemary, 48 oz
CVS Health
Precio con CarePass
™
$5.19
o
en pedidos de $35 o más.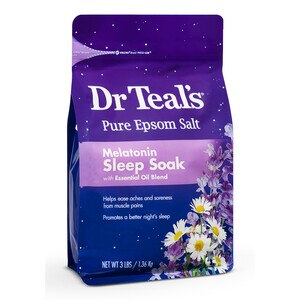 Dr Teal's Pure Epsom Salt Melatonin Sleep Soak with Essential Oil Blend, 3 lbs
Dr. Teal's
Envío gratis con pedidos de $35 o más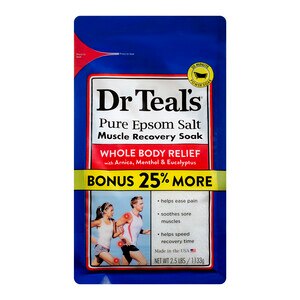 Dr Teal's Pure Epsom Salt Muscle Recovery Soak with Arnica, Menthol & Eucalyptus, 2.5 lbs
Dr. Teal's
Envío gratis con pedidos de $35 o más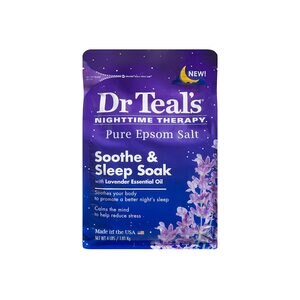 Dr Teal's Pure Epsom Salt Nighttime Therapy Soothe & Sleep Soak with Essential Oil, 4 lbs
Dr. Teal's
Envío gratis con pedidos de $35 o más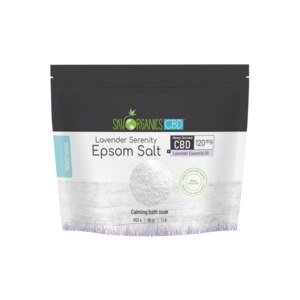 Sky Organics CBD Lavender Serenity Epsom Salt Pouch, 16 OZ - State Restrictions Apply
Sky Organics
Envío gratis con pedidos de $35 o más
Harmony Hemp Hempbath 250mg CBD Himalayan Bath Salts, 12 OZ - State Restrictions Apply
Harmony Hemp
o
en pedidos de $35 o más.
Los precios en línea puede ser diferentes a los precios en tiendas.
Sal de Epsom
Epsom salt has been used for many years to help provide relief of muscle pain. This unique material is magnesium sulfate which is a mineral compound that has a wide range of benefits. There are lots of ways you can incorporate Epsom salt into your life. Read on to learn more about this valuable, helpful mineral and its many benefits.
Epsom Salt Benefits
Athletes often use Epsom salt to help relieve sore muscles, aches, pains, and bruising. You can do this at home with some Epsom salt of your own. You can add two cups of the salt to water and then soak sore muscles in the water for around 12 to 15 minutes, but always read the instructions first. If you add the Epsom salt to running water, it may help it dissolve more quickly. If you prefer not to soak in the tub, you can use it to make a muscle compress. You can soak a soft cotton washcloth in water that has been mixed with two tablespoons of Epsom salt per cup of water. Next you can apply the compress for a few minutes to the area seeking relief. Other ways you can use it include creating a paste which can be applied directly to the skin for bruising and splinter removal. You can also create an Epsom salt foot bath by adding one cup of the salt to some warm water and soaking your feet.
Epsom Salt Uses
Aside from its ability to help relax muscles, you can also use Epsom salt to exfoliate and smooth the skin. Mix it with your lotion or conditioner to potentially help with exfoliation of dead skin or even to help make skin feel softer. To help with exfoliation it is recommended to make a paste with the Epsom salt, apply it gently and rub in a circular motion, then wash it off with warm water. For deep hair conditioning, combine equal parts of warm water and Epsom salt. Then, work this mixture through the hair and leave it on for 20 minutes, rinsing it clean when you're done.
Epsom Salt Face Wash
Epsom salt can also be used as a limpiador facial. Mix ½ teaspoon of the salt into your favorite cleanser to help clean your skin. It should be noted that Epsom salt can mix well with a variety of ingredients. You can make your own body butter, bath soaks and facial cleansers by adding it to water or to your favorite products that you use every day to potentially get some extra benefits. And of course, before using Epsom salt we recommend asking your dermatologist or pharmacist if it is right for you.