Mostrando 1-2 de
2 productos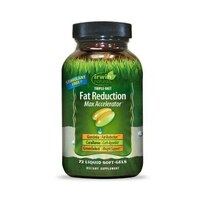 Los precios en línea puede ser diferentes a los precios en tiendas.
What are the Best Garcinia Cambogia Brands?
What Is Garcinia Cambogia?
Garcinia cambogia is a small, green and yellow fruit found in the tropics of South East Asia. Easily identified by its pumpkin-like ridges, the sour fruit is widely used in Indonesian cuisine as a nutritious source of fiber. However, the major benefits of garcinia cambogia come from its skin, which contains hydroxycitric acid, or HCA. Most supplements made from the colorful fruit are extracts designed to concentrate the unique active ingredient in the skin.
What Is Garcinia Cambogia Good For?
Garcinia cambogia is most often used for weight loss. If you have trouble with portion control, an HCA supplement may help you manage calorie intake by curbing your appetite. In both rats and humans, garcinia cambogia supplement use results in reduced food consumption. Though the mechanism is unknown, the appetite-suppressing effect is believed to be due to an increase in serotonin levels. Beyond appetite suppression, the tropical fruit may even limit your body's ability to produce fat. HCA has been shown to lower the amount of fat in your blood and inhibit the creation of fatty acids, resulting in reduced stress on your body. Garcinia cambogia may also help to prevent fat build up in common problem areas, as one study of overweight individuals found that HCA supplements reduce belly fat accumulation.
How Does Garcinia Cambogia Work? 
Though there is no substitute for an optimal diet and exercise regimen, the evidence suggests that garcinia cambogia can be a useful tool for your weight-loss journey. Results vary widely, but several studies found that garcinia cambogia was associated with about 2 pounds of weight loss over a 2-12-week period. Further, an additional study found that a daily 2,800 mg dose of garcinia cambogia resulted in lower total cholesterol, lower blood triglyceride levels, and improved fat metabolite excretion. On average, HCA seems to help people control their cholesterol, appetite, and fat accumulation, but the effects of garcinia cambogia supplementation differ from person to person.
What Medications Should Not Be Taken With Garcinia Cambogia?
The active ingredient in garcinia cambogia may interact with certain pain medications and psychiatric drugs. If you are diabetic, HCA supplements may interfere with your treatment plan, as they can interact with insulin and drugs commonly prescribed to treat diabetes. You should also avoid garcinia cambogia if you currently take medication to control your cholesterol. Always speak with your doctor before taking any supplement or medication.