Los miembros de CarePass
TM
Mostrando 1-18 de
18 productos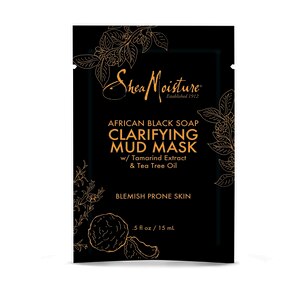 SheaMoisture African Black Soap Clarifying - Mascarilla de barro con extracto de tamarindo y aceite de árbol de té
SheaMoisture
Envío gratis con pedidos de $35 o más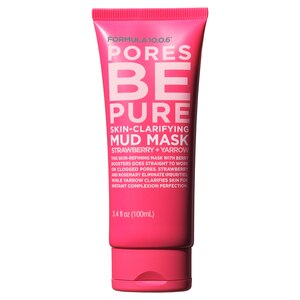 Formula 10.0.6 Pores Be Pure - Mascarilla de barro para aclarar la piel, 3.4 oz
Formula 10.0.6
o
en pedidos de $35 o más.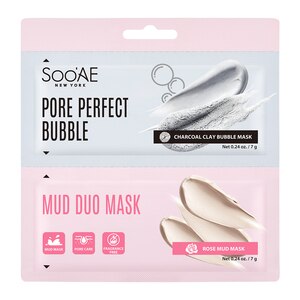 SooAE Pore Perfect Bubble Mud Duo Mask
SooAE
Envío gratis con pedidos de $35 o más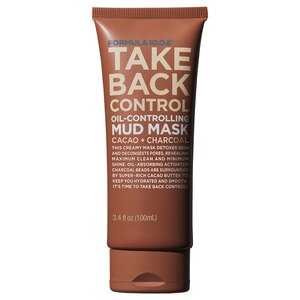 Formula 10.0.6 Take Back Control Oil Control Mask, 3.14 OZ
Formula 10.0.6
Los precios en línea puede ser diferentes a los precios en tiendas.
What do mud masks do? What are the benefits?
A mud mask could be the perfect complement to your skincare routine. This soothing skin treatment draws impurities from your skin as it dries. The key to a favorable mask experience is finding products fortified with ingredients suited to your skin type.
That's the beauty of mud. When you're ready for a spa-like indulgence, you're sure to find a mask infused with just the right combination of ingredients to address your most pressing skin concerns. At CVS, you'll find an impressive assortment of mud masks specifically formulated to detoxify, clarify, brighten, firm, and hydrate your complexion.
Do mud masks work?
Most skin care products can take weeks or even months to work their magic. Mud masks can deliver nearly instantaneous gratification. A nurturing mud mask can infuse skin-soothing nutrients to tissues below the surface of your skin, help calm inflammation, and decongest your pores.
As the mask begins to set, you'll likely notice a slight tightening across your skin. That sensation is a sign that your mask is gently exfoliating dull surface cells and enhancing circulation. The boost in circulation helps deliver nutrients essential for skin rejuvenation. Improving skin cell turnover and cellular oxygenation could even help your favorite serums and moisturizers work even better.
Are mud masks helpful for oily skin?
Mud masks can be quite helpful for oily skin. Mud masks formulated for oily complexions are often made with natural, absorbent clay. As the clay dries, it draws makeup residue, dead skin cells, and accumulated oils toward the surface and into the mask. As the mask draws out impurities, you could lose a lot of excess shine.
Once you've experienced the oil-busting, skin-smoothing potential of a mud mask, you might even be tempted to extend the amount of time the mask remains on your skin. While understandable, you may want to reconsider. Mud masks formulated for oily skin concerns can be somewhat drying. Leaving anything on your skin longer than recommended can cause more skin issues than you've likely bargained for. You could easily end up with dehydrated, irritable skin and excess oil production.
How often can I use a mud mask?
Mud masks can be a game-changer in any skincare routine, but overuse can be counterproductive. When you're using a mud mask, it's important to follow the manufacturer's recommendations. But you'll also want to keep in mind that brand suggestions tend to recommend a schedule that works well for most people. Sometimes less is more.
The detoxifying effect of a charcoal-based mud mask is going to have a different impact on your skin than a clay mask infused with skin-friendly oils. But in general, anyone with normal to oily skin usually gains the most benefit using a mud mask 2-3 times per week. Someone with dry, sensitive skin might want to stick with 1-2 times per week. To protect your newly exfoliated, decongested complexion, smooth on a moisturizer formulated for your skin type after removing your mask. Moisturizing while your skin is damp helps restore your natural moisture barrier.