Los miembros de CarePass
TM
Mostrando 1-10 de
10 productos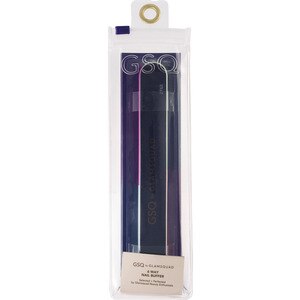 o
en pedidos de $35 o más.
o
en pedidos de $35 o más.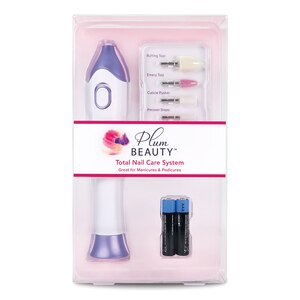 Plum Beauty Complete Nail Care System
Plum Beauty
Compre 1, lleve 1 al 30% - ¡Agregue 2 o más para recibir la oferta!
o
en pedidos de $35 o más.
o
en pedidos de $35 o más.
Los precios en línea puede ser diferentes a los precios en tiendas.
Nail Buffers
Want to fully recreate the professional manicure-pedicure experience at home? If so, you need more than just pintura de uñas at the ready. Nail buffers are an essential nail care tool that the pros use to enhance the appearance of the fingernails and toenails. CVS can help you find the right nail buffer for your at-home manicure and pedicure, with a diverse assortment of products available for you to browse and buy online.
What Is A Nail Buffer?
A nail buffer is a tool that is used to improve the texture of your nails. Buffers have a textured surface that produces friction when you rub them against your fingernails and toenails. The friction removes a small amount of tissue from the nails, leaving the surface smoother and sleeker. Buffing your nails during a manicure can help polish adhere more evenly for longer-lasting results. Plus, buffing can give your nails a lustrous sheen.
Nail Buffer Block
There are a number of types of nail buffers available for you to consider. Block buffers have three or four sides. Each side typically has a different texture. With these buffers, you rub your nails with each side, starting with the coarsest surface and then finishing with the finest surface. While the multi-process is more time consuming than buffing with other types of tools, the block buffer produces the most noticeable results.
Round Nail Buffer
Disc buffers are typically round or oval shaped. You can find single grit disc buffers with just one textured surface and double-sided or ended buffers with two textures. Due to their rounded shape, disc buffers conform to the shape of the fingernails and toenails. This may make them easier for some people to use.
Nail Files And Buffers
Some nail buffers double as emery boards. These buffers have one rougher side that you can use to shape your fingernails and toenails and remove sharp edges or corners. As a result, they can simplify at-home manicures and pedicures.
Juegos de manicura
If you're purchasing manicure-pedicure supplies and tools for the first time, you may want to purchase a manicure set. These sets usually include a buffer along with other nail care tools. Depending on the kit, the set may contain nail clippers, nail scissors, nail files, nail brushes, orange sticks and other items. Generally, the cost of buying a kit is less expensive that what you would pay to purchase all of the items individually. You can read the product descriptions to find out what's provided in each of the manicure kits featured in this selection.
Búsquedas relacionadas
nail decals, dip nail polish, foot bath massager, biotina