For centuries, herbs have been used to help address medical conditions throughout the world. Oregano is one herbal remedy that remains popular today, and CVS can help you reap the potential benefits of the plant. This selection includes a diverse assortment of oil of oregano products for easy online shopping.
Cómo conseguirlo
Recogida no disponible
Cambiar tienda
Los miembros de CarePass
TM
Mostrando 1-4 de
4 productos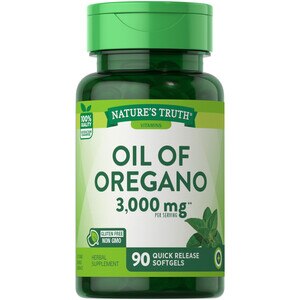 o
en pedidos de $35 o más.
Xlear Rescue Xylitol and Saline Nasal Spray with Essential Oils
Xlear
o
en pedidos de $35 o más.
Envío gratis con pedidos de $35 o más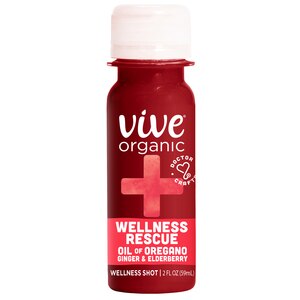 Vive Organic Oil of Oregano & Ginger Wellness Rescue Shot, 2 OZ
Vive Organic
Los precios en línea puede ser diferentes a los precios en tiendas.
What Is Oregano?
Oregano is a perennial herb that grows throughout Europe, particularly in the Mediterranean region. The plant grows to about 1 to 3 feet in height and provides deep green leaves and purple flowers. In many culinary traditions, the leaves of the oregano plant are used as a spice. Oil produced from pressing the leaves is also used in traditional medicine to help treat some conditions.
Oregano Supplements
Oil of oregano can be orally taken in the form of supplements that contain concentrated oil produced from the plant. It is believed that oregano may contain compounds that ease coughing. As a result, some people take oregano supplements to help address symptoms of the cold and flu. Additionally, oregano is sometimes used to help promote healthy digestion and address symptoms of indigestion. Oregano oil is also believed by some to ease muscle tension, leading to its use to help ease muscle spasms and menstrual cramps.
Topical Oregano Products
Liquid oil of oregano is sometimes applied to the skin to help address various concerns. It is believed that oregano may have antimicrobial benefits. This has led to the use of oil of oregano to help ease the symptoms of athlete's foot, dandruff, warts and other dermatological problems. Some also believe that applying oregano oil to minor wounds may reduce the risk of infections and lower the likelihood of scarring. Keep in mind that pure oregano essential oil should usually not be applied directly to the skin. Instead, it is recommended to mix the essential oil with carrier oil prior to application.
Oregano Oil Safety Tips
Research into the benefits of oregano oil are still ongoing. At this time, there is not enough evidence to prove that oregano is effective for treating any medical condition. Although oil of oregano products are natural, you should still consult a medical professional before using one. Supplements and topical herbal products can pose a risk for side effects, allergic reactions and health complications. Your medical provider can help you decide if oregano is an ideal alternative or complementary intervention for you. To ensure best results, only use oil of oregano as directed by the manufacturer unless a health care professional gives you other advice.
Búsquedas relacionadas
silver microbial, natural supplements for energy, antibacterial soap