Accesorios para audífonos
Mostrando 1-7 de
7 productos
Cuidado de la salud en el hogar
Accesorios para audífonos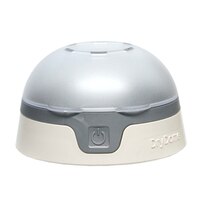 Los precios en línea puede ser diferentes a los precios en tiendas.
Shop more hearing aids & accessories
What are the Best Hearing Aid Accessories Brands?
What Is A Hearing Aid Accessory?
A hearing aid accessory is any product that is designed to help make using, storing, or caring for your hearing aids easier or better in some way. There are many different types of hearing loss accessories available to choose from. For example, many people like to have a hearing aid battery container that will keep their batteries clean and organized so they are there when they need them. You can also get devices that will clean your hearing aids, and even those that will help to connect your hearing aids to your television audio for improved performance. Browse through all the different hearing amplifiers available online or at your local CVS pharmacy.
What Are The Parts Of A Hearing Aid?
Hearing aids are designed with three main parts. The microphone is what will pick up all the sounds in the area that you may want to hear. From there, the sounds go through a processor or amplifier. Depending on the type of hearing aid, this may remove background noises, eliminate static, or otherwise clear up the sound so that it is easier to understand. Finally, the last part of the hearing aid is the receiver or speaker. This is what actually plays the sounds back into your ear so that you can hear them properly.
What Batteries Go In Hearing Aids?
Hearing aids use small button-style batteries. There are multiple different sizes available for this style of battery, so make sure you look at the instructions for your specific hearing aids to see which one is right for you. Some modern hearing aids will also use a built-in rechargeable battery that does not need to be changed. Instead, you simply place the hearing amplifiers into the charging case and it will be ready to go once fully charged. If you are not sure of the exact size or type of batteries that your hearing aid requires, please don't hesitate to ask a CVS pharmacist for assistance.
How To Clean Hearing Aids
Hearing aids need to be kept clean to ensure they are working properly. For basic hearing aid cleaning, you can wipe them down with a dry, lint-free cloth that will help to remove oils or basic debris. You can also purchase cleaning products that are safe for use on electronics to clean them. To help ensure your hearing aids are clean and germ-free, you can also get a cleaning accessory that uses UV light to help safely sanitize your hearing aids.