Los miembros de CarePass
TM
Mostrando 1-6 de
6 productos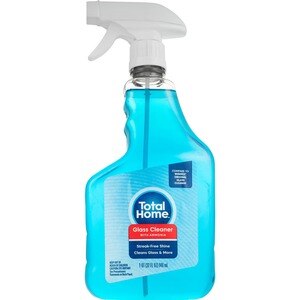 o
en pedidos de $35 o más.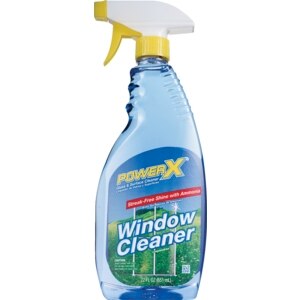 Dollar Deals PowerX - Limpiador de vidrios con amoníaco, no deja manchas
Dollar Deals
Los precios en línea puede ser diferentes a los precios en tiendas.
Limpiavidrios
With glass cleaners from CVS, streaky, hazy windows can be part of the past. Specially formulated to create squeaky-clean windows or glass stovetops, the best glass cleaners can leave your home feeling spotless. Whether you prefer a vinegar-based window cleaner or an ammonia-based blend, there are options for making your glass surfaces look their best.
What are the Best Glass Cleaners Brands?
How To Clean Glass And Windows
Glass and windows are vulnerable to fingerprints, smudges, and grime. To clean your glass surfaces and windows, look for a quality glass cleaner that will provide your windows, shower door, and other glass with a beautiful, streak-free shine. Use a glass cleaner or window glass cleaning products like Windex and spray it on the surface. Gently wipe the area clean using a paper towel or a microfiber cloth until it's clear. Keep your glass bathroom shower doors clean using a squeegee and apply a glass cleaner to them regularly. An ammonia-free formula is best, and you'll find glass cleaner in a spray bottle or aerosol container for easy application. Clean glass surfaces from top to bottom to prevent smudges and streaks.
What Can Glass Cleaner Be Used On?
Glass cleaner can be used on the interior and exterior windows of your home, as well as on glass tabletops. You can also spray glass cleaner on your shower door to remove soap scum and to keep it clean and clear. Most glass cleaning products can be used in the bathroom on mirrors and vanities, too. Try some pre-moistened cleaning wipes that contain a glass cleaner for an easy way to do touchups on mirrors, doors, windows, and other glass surfaces. You can also use most glass cleaners on appliances. Don't use glass cleaner on materials like wood as they may damage the finish.
Do Glass Cleaners Disinfect?
Glass cleaners do a magnificent job of leaving your windows streak-free, but they're not known for their disinfecting abilities. Many multi-surface cleaners also feature germ-killing properties, but they're usually not meant for glass stovetops. Making surfaces germ-free is usually best left to common household disinfectants, such as bleach cleaning wipes and specially formulated cleaning supplies. 
What Are the Best Stovetop Glass Cleaners?
Although you should check the manufacturer's recommendations for safe stove top cleaners for glass tops, traditional streak-free window cleaners are typically not advised. Many stove manufacturers recommend using some of the things you might already have in your pantry. If white vinegar, baking soda and dish soap aren't enough, there are heavy-duty glass cooktop cleaners that can thoroughly clean your cooking surface.  
What Do Professional Window Cleaners Use to Clean Glass?
Professional window cleaners often use a combination of things to get that sparkling shine everyone envies. While some window cleaners prefer a strong vinegar window cleaner, others rely on professional glass cleaners that are less concentrated and are meant for specific types of glass. In other cases, window cleaners sometimes carry a window cleaner with ammonia or a degreasing formula with acetone to help polish up a tough spot or streak.