Mostrando 1-6 de
6 productos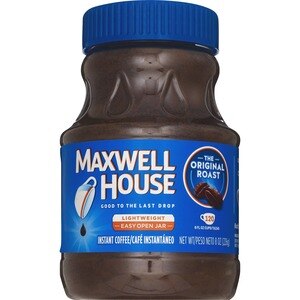 Envío gratis con pedidos de $35 o más
Limit 6 per order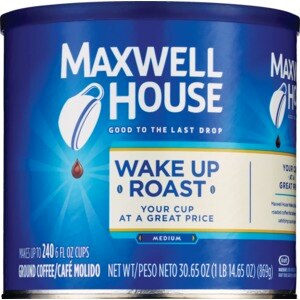 Maxwell House - Café molido, Wake Up Roast, 30.65 oz
Maxwell House
Envío gratis con pedidos de $35 o más
Limit 2 per order
Maxwell House - Café molido, tostado medio, Original
Maxwell House
Envío gratis con pedidos de $35 o más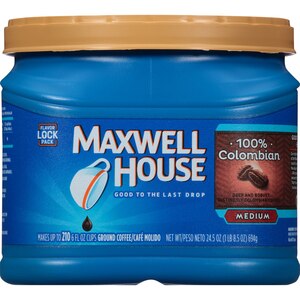 Envío gratis con pedidos de $35 o más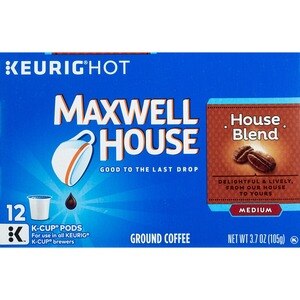 Envío gratis con pedidos de $35 o más
Limit 4 per order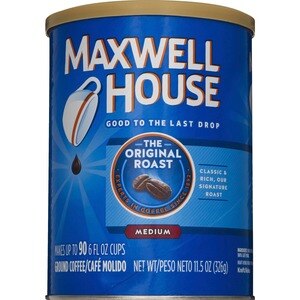 Envío gratis con pedidos de $35 o más
Limit 4 per order
Los precios en línea puede ser diferentes a los precios en tiendas.
Who makes Maxwell House coffee?
Named for the elaborate hotel where it was first served, Maxwell House coffee has the distinction of being our nation's first coffee blend. The Postum Cereal Company acquired Maxwell House coffee in 1928. A year later, Postum became General Foods. Today, the Kraft Heinz Company makes Maxwell House coffee in two US locations, Leandro, CA and Jacksonville, FL.
Is Maxwell House instant coffee?
Maxwell House makes instant coffee, but not all Maxwell House coffee is instant. The Maxwell House coffees typically sold in canisters, plastic tubs, resealable bags and single-serving pods require brewing. Maxwell House original roast round instant coffee is available in a lightweight, easy-open jar. Maxwell House instant coffee has a classic full-bodied flavor but takes much less time to prepare. An 8oz jar makes up to 120 6 oz servings. Many coffee-lovers like keeping a jar of Maxwell House instant coffee on hand for cooking and baking.
How much caffeine is in a serving of Maxwell House coffee?
The caffeine content in Maxwell House coffee varies somewhat between the different blends. For example, 2 tablespoons of Maxwell House Columbian coffee has approximately 100-160 mg of caffeine. That's enough ground coffee to brew about 12 oz. Other blends can contain far less caffeine. Maxwell House Lite ground coffee has 50-70 mg of caffeine per 2 TBS serving. Decaffeinated Maxwell House blends have 1-5 mg of caffeine per tablespoon. Instant coffee tends to contain less caffeine than brewed. Most instant coffees have around 90 mg of caffeine per cup.
How do I make Maxwell House coffee?
The brewing instructions for Maxwell House coffee suggest measuring 1 TBS of coffee and 6 oz of cold water per cup. The measurements remain the same whether you prefer brewing your coffee in a percolator, French press or drip coffee maker. To make instant coffee, blend 1 teaspoon of coffee with 6 oz of hot water or milk, stir and enjoy. If you're using Maxwell House single-serving pods, first load the cup into your brewer. Then pierce the bottom of the cup by pushing the handle all the way down. The manufacturer recommends selecting the 8oz brewing size on your single-serve coffee maker.