Los miembros de CarePass
TM
Mostrando 1-6 de
6 productos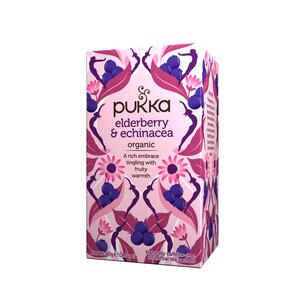 o
en pedidos de $35 o más.
Bigelow Lemon & Echinacea Tea Bags, 18 CT
Bigelow
Envío gratis con pedidos de $35 o más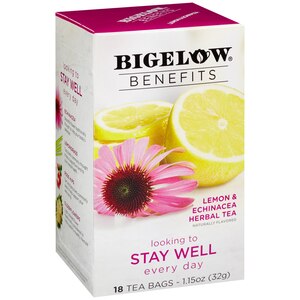 Bigelow Benefits Lemon and Echinacea Herbal Tea
Bigelow
Envío gratis con pedidos de $35 o más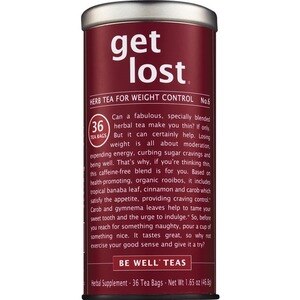 o
en pedidos de $35 o más.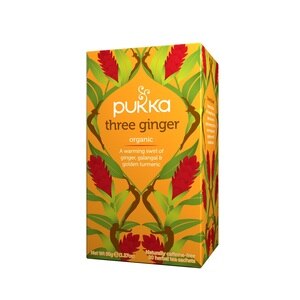 Envío gratis con pedidos de $35 o más
Los precios en línea puede ser diferentes a los precios en tiendas.
Echinacea Tea
Echinacea tea is derived from a flowering plant that grows in Canada and the US. Also called coneflower, the plant is part of the daisy family and is considered one of the most popular herbal remedies in the modern world. You can find many different kinds of echinacea tea at CVS Pharmacy®. This tea is not only healthy but also very delicious. Its strong flavor is very refreshing, and you'll notice hints of floral notes in it.
Echinacea Tea Benefits
Echinacea tea is packed with vitamin C, caffeic acid, and polysaccharides that promote better health and well-being. Because it is caffeine-free, you can drink it any time of the day. This tea has been used for centuries as an immune booster. It has antibacterial properties that ward off infections and prevent pathogens from causing havoc on your body. This tea can also be a godsend for people dealing with sore throat and muscle pain due to cold and flu. It can also help with pain from rheumatoid arthritis and toothaches.
Aside from its ability to fight off infections, echinacea tea can also be used to improve your mood. Its aromatic fragrance does wonders to reduce your stress, and its scent triggers the release of dopamine, which is responsible for happiness. It can also decrease your cortisol levels, which can help reduce your stress. This tea is also used to treat symptoms of respiratory ailments. If you are suffering from a respiratory tract infection or asthma, this tea can help improve the airflow in your lungs and throat by relaxing your inflamed muscles. It also suppresses your body's level of histamine, which is the stimuli that bring allergic responses.
How to Make Echinacea Tea
Before you enjoy a cup of echinacea tea, make sure that you are not allergic to the plant or other plants in the same family. It is also not advised for children under 12 years old. Making this tea is very easy. You can brew echinacea tea from the root, flowers, and leaves of the plant. Or, to make preparation easier, simply purchase tea bags.
First, heat water in a kettle until it boils. Then, place your echinacea tea bag in a mug and add some boiling water. Steep it for 10 to 15 minutes. The longer you steep it, the stronger its floral flavor will be. After steeping, you can add lemon, mint, or honey. Whatever the season is, it's better to face it with a comforting cup of echinacea tea in your hands. If you want to try this amazing beverage, visit your nearest CVS Pharmacy® hoy.
Búsquedas relacionadas
black tea, chai tea, chamomile tea, decaf tea, diet tea, green tea extract