Los miembros de CarePass
TM
Mostrando 1-20 de
120 productos
Coppertone Pure & Simple - Loción de protección solar, FPS 50, 6 oz
Coppertone
Los miembros de CarePass
TM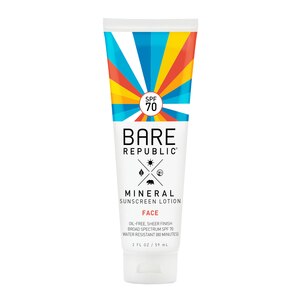 Bare Republic Mineral Face Sunscreen Lotion SPF 70, 1.7 OZ
Bare Republic
Los miembros de CarePass
TM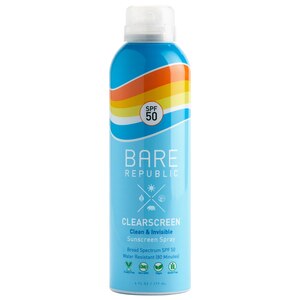 Bare Republic Clearscreen Sunscreen Body Spray, 6 OZ
Bare Republic
Los miembros de CarePass
TM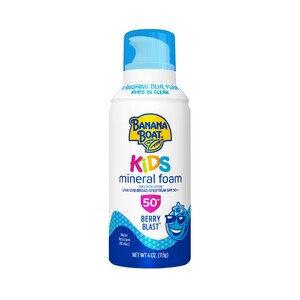 Banana Boat Kids Mineral Foam Sunscreen SPF 50, 4 OZ
Banana Boat
Los miembros de CarePass
TM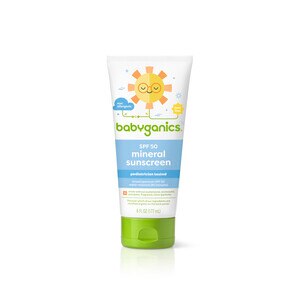 Babyganics - Loción de protección solar a base de minerales, FPS 50+, 6 oz
BabyGanics
Los miembros de CarePass
TM
Limit 6 per order
Bare Republic Clearscreen Sunscreen Body Lotion, 5 OZ
Bare Republic
Los miembros de CarePass
TM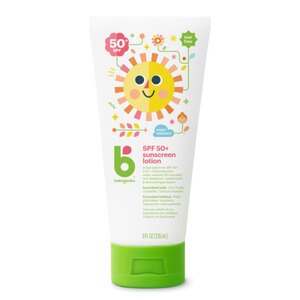 Envío gratis con pedidos de $35 o más
Bare Republic Mineral Sport Sunscreen Lotion SPF 50, 5 OZ
Bare Republic
Los miembros de CarePass
TM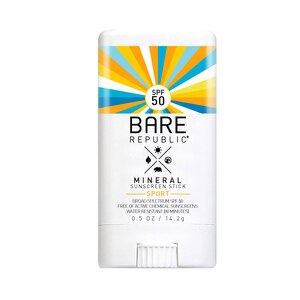 Bare Republic Mineral Sport Sunscreen Stick SPF 50, 0.5 OZ
Bare Republic
Los miembros de CarePass
TM
Bare Republic Mineral Body Sunscreen Spray SPF 50, Vanilla-Coco, 6 OZ
Bare Republic
Los miembros de CarePass
TM
Bare Republic Mineral Body Sunscreen Spray SPF 30, Coco-Mango, 6 OZ
Bare Republic
Los miembros de CarePass
TM
Los precios en línea puede ser diferentes a los precios en tiendas.
Spending time in the sun can boost your spirits, but the intense ultraviolet (UV) energy found in sunlight can pose risks for your skin. The sun can cause short-term painful sunburns and long-term cellular damage that can result in premature aging and some forms of skin cancer. Fortunately, you can minimize these risks with the right sunscreen. CVS can help you find a sun protection solution that is in line with your green principles with a diverse assortment of natural sunscreens.
What is natural sunscreen?
Natural sunscreens contain naturally occurring minerals, zinc oxide or titanium dioxide, to block and reflect the sun's harmful rays away from the skin. The terms "mineral," "natural," and "physical" are interchangeable when describing sunscreen products that use the minerals zinc oxide, titanium dioxide, or both to physically block or reflect the sun's ultraviolet (UV) radiations from penetrating the skin.
The U.S. Food and Drug Administration (FDA) currently allows 16 sunscreen ingredients. Among them, zinc oxide and titanium dioxide are the only two active ingredients that they recognize as safe and effective. The sun radiates two types of UV rays harmful to the skin, UVA, and UVB. UVA radiation can cause damage leading to age spots and wrinkling, and UVB rays are associated with the redness and pain associated with sunburns. An effective sunscreen that helps protect skin cells from both is called broad-spectrum. Sunscreens that are not broad-spectrum usually only protect against UVB rays and leave your skin vulnerable to lasting damage from UVA.
Benefits of Natural Sunscreen
Natural sunscreens are sun-protection products that use natural minerals as active ingredients rather than chemicals as key ingredients. In addition, herbal essential oils, plant oils and plant butters are often substituted for other synthetic ingredients often used in conventional sunscreens. Some people prefer natural products because they are striving to reduce their eco impact by cutting down on the number of chemicals that they use in their daily lives. Individuals who are sensitive to synthetic ingredients commonly used in sunscreen may also benefit from natural products.
How Natural Sunscreen Works
Titanium dioxide and zinc oxide are the two minerals that are approved by the U.S. Food and Drug Administration for use as active ingredients in sunscreen. These two ingredients act as physical sunscreens. This means that they reflect ultraviolet energy before it reaches the skin. Both ingredients offer broad-spectrum protection, meaning that they filter out both ultraviolet A (UVA) and ultraviolet (B) radiation. Natural sunscreens are offered in a variety of forms, including lotions, creams, mists, sprays, sticks, gels and oils. You can find natural sunscreens that are formulated specifically for adults as well as products made especially for babies, toddlers and children.
Best Natural Sunscreen SPF For You
When shopping for natural and organic sunscreen, you'll want to carefully consider the Sun Protection Factor or SPF ratings of the products. The Sun Protection Factor is a measure of how much UVB a natural sunscreen reflects. Formulas with higher SPF levels provide more protection from UVB than sunscreens with lower levels. Generally, experts recommend using a sunscreen with a minimum SPF level of 15 and that you apply one full ounce of the product from head to toe 30 minutes before sun exposure. If you have fair skin or are at an increased risk for skin cancer, you may need a sunscreen with a higher SPF rating. Your medical provider can give you advice about what SPF level is right for you.
Is coconut oil a natural sunscreen?
No natural oil, like coconut oil, provides adequate UV radiation protection for use as a standalone sun protection solution. These products aren't able to absorb or block the sun's UV radiation effectively. Coconut oil cannot prevent most of the damaging and harmful UVA and UVB rays that the skin encounters when in the sun. Scientific studies conclude it is not safe to use coconut oil as sunblock. According to numerous studies, coconut oil may provide an SPF factor of between 1 and 8 and block up to only 20% of UV rays at best. The American Academy of Dermatology advises using sunscreens with an SPF of 30 or higher. Coconut oil falls well short of SPF level 30 needed to keep your skin safe from damaging UV rays.
Is aloe vera a natural sunscreen?
The well-known Aloe vera (Aloe barbadensis) is a scientifically proven remedy for all forms of skin burn, be it radiation, thermal, or solar. However, it does not offer properties as sunscreen. It is not specifically capable of absorbing or blocking the sun's harmful UV rays. Although there is evidence to support that it has a prophylactic effect when used before, during, and after damaging skin events, the aloe gel must be 50% concentration and greater. 100% is desirable to be sure of any beneficial effect. The plant is effective for its soothing and cooling effect; Aloe vera is best for after-sun care for the skin.
Búsquedas relacionadas
non comedogenic sunscreen,  best sunscreen for sensitive skin,  sunscreen stick,  aceite bronceador,  tinted sunscreen,  gel de áloe vera, tratamiento de quemaduras solares