Setting Spray For Oily Skin
Los miembros de CarePass
TM
Mostrando 1-6 de
6 productos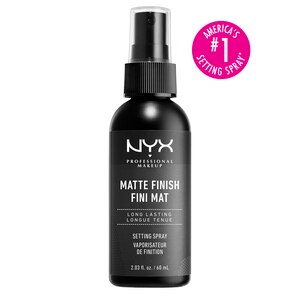 o
en pedidos de $35 o más.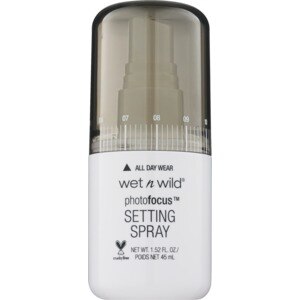 Wet n Wild Picture Perfect - Spray fijador, Seal the Deal
Wet n Wild
o
en pedidos de $35 o más.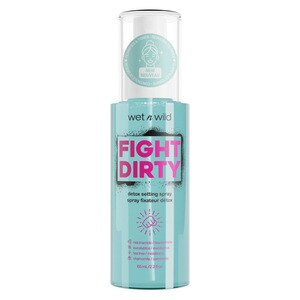 Wet n Wild Fight Dirty Detox Setting Spray, 1 OZ
Wet n Wild
o
en pedidos de $35 o más.
Envío gratis con pedidos de $35 o más
Los precios en línea puede ser diferentes a los precios en tiendas.
Setting Spray For Oily Skin
If you have oily skin, it can be difficult to enjoy makeup without feeling greasy or uncomfortable as the day goes on. With the help of setting sprays for oily skin, you can keep your makeup in place without worrying about breakouts or a slick-feeling face. These sprays prevent your makeup from fading, smudging, and creasing for all-day beauty that lasts. However, it can be difficult to find the right setting spray when your skin is oily. Choosing the ideal product is easy if you know what to look for.
Best Matte Setting Spray
Setting sprays for oily skin should do more than just keep your makeup in place. These special sprays should also control oil so that your face feels clean throughout the day. Ideally, your setting spray should have a mattifying effect that prevents shininess and oil buildup. It should also be a long-lasting formula that will help you maintain your look all day long. Read the bottle carefully before you choose setting sprays for oily skin. They should mention that the formula is mattifying, specially made for those with oily skin and that it offers all-day oil control. Anything you apply to your skin should also be non-comedogenic, which means that the product won't clog your pores.
How To Apply Setting Spray For Oily Skin
When applying setting sprays for oily skin, use it before and after you apply your makeup. This two-step process will hold your makeup in place and then seal it in for all-day hold. Don't overdo it when you apply a setting spray. Instead, use just a few light spritzes and move the bottle back and forth over your face as you go. Never apply setting spray by holding the bottle close to your face. Do your spritzing at a distance of at least a few inches or more so it doesn't run down your face or cause the spray to leave a streaky mess behind.
Matte Setting Spray Ingredients
Always read the ingredients before you buy setting sprays for oily skin. Certain formulas contain oil-absorbing ingredients like clay that can help reduce shininess throughout the day. Other formulas may offer you some acne-fighting ingredients like witch hazel or tea tree oil. Stay away from sprays that claim to be moisturizing, since these formulas can make your oily skin worse. Avoid products that claim to produce a "dewy glow," since they likely feature added oils and other moisturizers that can backfire. With the right product, you can enjoy beautiful makeup that lasts while keeping your oily skin at bay.
Búsquedas relacionadas
moisturizer for sensitive skin, deodorant for sensitive skin, talco para bebé, facial skin care, diabetic foot cream