Cómo conseguirlo
Recogida no disponible
Cambiar tienda
Los miembros de CarePass
TM
Mostrando 1-3 de
3 productos
Hobe Labs Energizer - Champú de tratamiento, 4 oz
Hobe Labs
Envío gratis con pedidos de $35 o más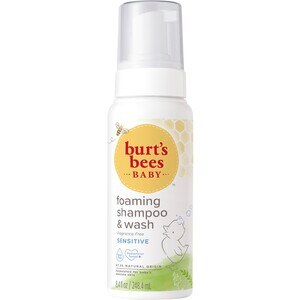 Burts Bees Baby Foaming Shampoo & Wash for Sensitive Skin, Fragrance Free Baby Wash, 8.4 OZ
Burt's Bees
o
en pedidos de $35 o más.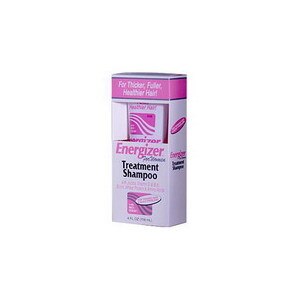 Hobe Labs Energizer - Champú de tratamiento para mujeres, 4 oz
Hobe Labs
Envío gratis con pedidos de $35 o más
Los precios en línea puede ser diferentes a los precios en tiendas.
What Shampoo Should Be Used To Treat Eczema?
Eczema is a genetic skin condition that affects the skin's natural ability to protect itself from things that irritate it. In the U.S., more than 31 million people are affected by eczema. It shows up as red, inflamed, scaly patches of skin that often itch and can be flaky. Eczema on the scalp is called seborrheic dermatitis. There are many shampoos that claim to be good for eczema, but what do you actually need? You can look for a medicated shampoo with zinc pyrithione, salicylic acid, and selenium sulfide in it. Or, you might prefer a mild hypoallergenic shampoo. This would be gentle on the scalp. Sometimes it is necessary to combine the two.
Is Baby Shampoo Good For Eczema?
Baby shampoo can be very good for scalp eczema. Shampoo formulated for babies is gentle to the skin and is usually hypo-allergenic. This is helpful because it would not be putting dyes or fragrances on the skin which are allergens that can cause eczema to flare up. Many times, people will choose baby shampoo even if they don't have a skin condition such as eczema. Baby shampoo does not contain some of the chemicals that adult shampoos contain such as: • Formaldehyde • Fragrances • Dyes • Sulfates • Alcohol, often labeled as ethanol or isopropyl alcohol. This causes the skin to get dried out.
Is Tea Tree Shampoo Good For Eczema?
Tea tree oil has been found to help heal cuts and wounds among other medicinal properties. There are not many specific studies done to see how tea tree oil can treat eczema but it has many properties that can help improve the skin. Many times, it has even been more effective than óxido de cinc or ichthammol. Other ways someone with eczema could benefit from tea tree oil are: • To reduce inflammation- it contains terpinen-4-ol. This helps lessen irritation, redness, and swelling. • To heal wounds. • To reduce allergic reactions. • To fight viruses. • To reduce dandruff. • To relieve itching. Tea tree oil shampoo can be a very good option to treat eczema, However, you should ask your doctor to make sure it will not interfere with any other treatments you may be taking.