Cómo conseguirlo
Recogida no disponible
Cambiar tienda
Mostrando 1-20 de
64 productos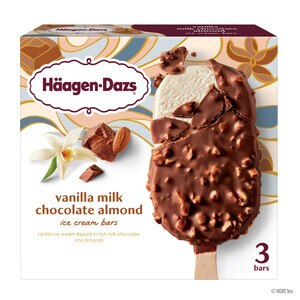 Haagen-Dazs Vanilla Milk Chocolate Almond Ice Cream Bars, 3 CT
Haagen-Dazs
Compre 1, lleve 1 al 50% - ¡Agregue 2 o más para recibir la oferta!
Haagen-Dazs Heaven Strawberry Waffle Cone Light Ice Cream, 14 OZ
Haagen-Dazs
Compre 1, lleve 1 al 50% - ¡Agregue 2 o más para recibir la oferta!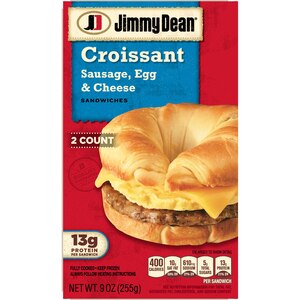 Jimmy Dean Sausage, Egg and Cheese Croissant Sandwich, 9 OZ
Jimmy Dean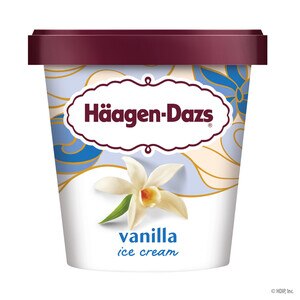 Haagen-Dazs Vanilla Ice Cream, 14 OZ
Haagen-Dazs
Compre 1, lleve 1 al 50% - ¡Agregue 2 o más para recibir la oferta!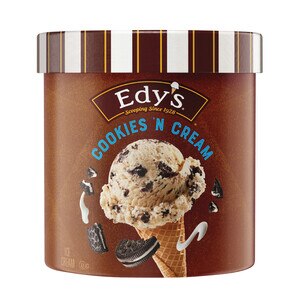 Dreyer's/Edys Grand Cookies 'N Cream Ice Cream, 48 OZ
Dreyer's/Edy's
Compre 1, lleve 1 al 50% - ¡Agregue 2 o más para recibir la oferta!
Haagen-Dazs Caramel Cone Ice Cream, 14 OZ
Haagen-Dazs
Compre 1, lleve 1 al 50% - ¡Agregue 2 o más para recibir la oferta!
Los precios en línea puede ser diferentes a los precios en tiendas.
*PARA RECOGIDA DE PEDIDOS: simplemente haga su pedido en línea y estará listo para que lo recoja en la tienda en apenas una hora. Nuestros empleados empezarán a preparar los pedidos 30 minutos después de la apertura de la tienda. En las tiendas abiertas 24 horas, los pedidos se empiezan a preparar a las 8 a. m. Todo pedido realizado antes de las 8:00 p. m. estará listo el mismo día. Si una tienda cierra antes de las 8:00 p. m., los pedidos que se hagan 90 minutos antes del cierre de la tienda estarán disponibles el mismo día. Si una tienda cierra menos de 90 minutos después de las 8:00 p. m., los pedidos realizados 90 minutos antes del cierre de la tienda estará disponibles el mismo día. Los días feriados pueden afectar el horario de disponibilidad del servicio de recogida en la tienda. CVS® se reserva el derecho de limitar la cantidad de artículos solicitados para recoger en la tienda, además de los días del año y horarios diarios de disponibilidad de este servicio. Cuando su pedido esté listo, recibirá un correo electrónico "Listo para recoger" (diferente del correo electrónico de confirmación de su pedido) con indicaciones adicionales. Para recoger su pedido, diríjase al sector de cajas de la tienda y pida asistencia a un colaborador. Luego de recoger su pedido, le enviaremos un correo electrónico de confirmación que dirá "Su pedido fue recogido".
How Long Does Frozen Food Last?
Frozen food can last in the freezer for a long time without going bad. The exact length of time will depend on a number of factors, including how cold you keep your freezer, how often the freezer is opened, and the ingredients in the food that is frozen. In general, you can expect food to last at least a year as long as it is kept frozen. Even after a year, it will generally still be safe to eat but it may lose some of its flavor, texture, or nutritional value.
How to Keep Frozen Food in a Cooler
If you want to keep food frozen in a cooler, you will want to make sure to put down a layer of ice first, then place the food on top of the ice, and then cover it with more ice. Once done, close the cooler to keep it as cold as possible. If you need to keep things colder for an extended period of time, you can also add dry ice to help further reduce the temperature as much as possible. As the ice melts in the cooler, drain off the cold water and add in new ice to keep everything cold.
How to Thaw Frozen Food
When you are ready to eat your frozen food, you will need to thaw it out before cooking it in most cases. For some foods, you can do this by leaving them on the counter for several hours. For other foods, simply placing them into the refrigerator for a couple of days before cooking is the best option. You can even thaw out frozen food in the microwave in just minutes before you cook it.
How To Cook Frozen Food
When you're shopping for frozen foods, it's important to consider how the food is to be prepared for eating. With a small number of frozen foods, you only need to thaw them. This can usually be done by placing the food on the counter or refrigerator or by warming it in the microwave. The majority of frozen foods will need to be thoroughly heated before they're ready to eat. Depending on the food, this may be done in the microwave, with microwave meals, the toaster oven or a conventional oven. Frozen foods will have preparation instructions printed on the packaging for your convenience. Make sure to follow them carefully to ensure that the food is safe and has a pleasing taste and texture.
Frozen Meals
When there just isn't enough time to prepare a meal from scratch, you don't have to resort to fast food or takeout. Frozen foods can greatly simplify meal prep, allowing you to whip up instant breakfast, lunch or dinner for yourself or your entire family in no time. With a diverse assortment of frozen foods available in CVS stores, you don't even need to go to the grocery store to find something delicious to enjoy for snacks and meals. You can see a sampling of the frozen foods sold at CVS locations on this page. Click any product to find out where you can purchase it in your area.
Frozen Foods
Frozen foods begin as conventional foods. Ingredients are prepared just as they would be for a recipe that was going to be enjoyed immediately, but once the preparation process is complete, the food is placed in special packaging and stored in an extremely low-temperature environment. The cold temperatures cause the food to freeze. The original content of vitamins, minerals, carbohydrates, proteínas and fat remain in the food, but bacteria and other microbes are unable to grow in it due to the temperatures. As a result, frozen foods can be stored in the freezer for long periods of time without spoiling.
Frozen Meal Plan
As you shop for frozen foods, you'll find a wide variety of options. Some frozen foods are intended for just one person. These foods are an excellent choice for single people as well as for individuals to take to work for lunch. Other frozen foods provide multiple servings. A single person may prepare one of these foods to enjoy over more than one meal. In addition, multi-serving frozen foods are great for feeding families. You can find serving size and number information on the nutrition labels of frozen foods.
Búsquedas relacionadas
magnum ice cream, good humor ice creamfrozen dessert, bone broth, beef soup