Los miembros de CarePass
TM
Mostrando 1-20 de
151 productos
Envío gratis con pedidos de $35 o más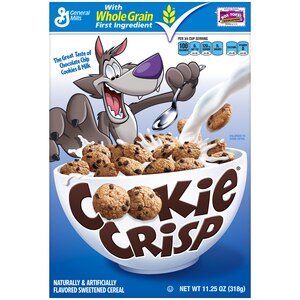 Envío gratis con pedidos de $35 o más
Lucky Charms Marshmallow Clusters - Cereal para el desayuno, 11.2 oz
Lucky Charms
Envío gratis con pedidos de $35 o más
Envío gratis con pedidos de $35 o más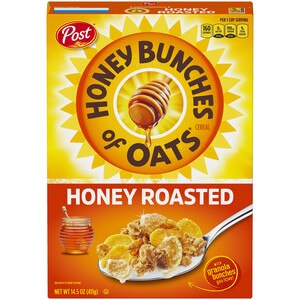 Envío gratis con pedidos de $35 o más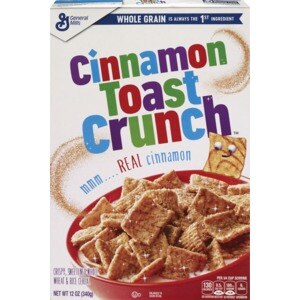 Envío gratis con pedidos de $35 o más
Raisin Bran Crunch Original Breakfast Cereal
Raisin Bran
Envío gratis con pedidos de $35 o más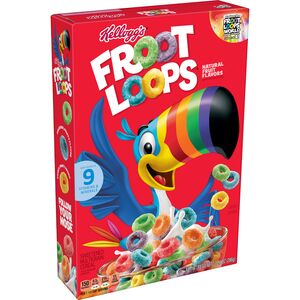 Envío gratis con pedidos de $35 o más
Envío gratis con pedidos de $35 o más
Los precios en línea puede ser diferentes a los precios en tiendas.
Best Breakfast Food
The phrase "breakfast is the most important meal of the day" isn't just a simple saying. Studies have found that eating breakfast has a number of health benefits for children and adults of all ages. CVS can help you get your day off to the best possible start with a huge selection of foods that are perfect for breakfast.
The Importance of Breakfast
All day long, your body requires calories to fuel all of its processes. Eating food early in the day ensures that your body has an adequate supply of calories. In addition, eating in the morning curbs hunger, making it easier to make healthy choices when it comes time for other meals. Studies have shown that people who eat breakfast daily have a lower body mass index and better levels of memory and attention during the day than those who do not. In addition, science shows that eating breakfast makes it more likely that you'll consume enough calcium and fibra during the day, particularly when you choose healthy breakfast foods.
Best Breakfast Cereals
Cereal is a popular choice of breakfast food and can be a healthy way to begin your day. Many cereals are high in dietary fiber, and some are enriched with vitamins that are essential for a balanced diet. This product selection includes cold cereals and instant oatmeal that are simply mixed with boiling water and slow-cook hot cereals.
Pancake Mix
Love making a hot breakfast for your family but don't have tons of time to cook in the morning? Prepared breakfast foods and mixes, like pancake mix can help you prepare pancakes, waffles and other favorites in a hurry.
Breakfast On The Go
When you don't have time to sit down for breakfast, you don't have to simply skip your morning meal. There are a number of breakfast foods that are easy to enjoy on the go, including breakfast bars and shakes.
Healthiest Breakfast
No matter what your dietary concerns are, CVS has breakfast foods that will fit perfectly into your eating plan. You can filter products to focus on foods that are free of gluten, dairy products, sugar and animal products to quickly locate products that are ideal for your diet. It's also possible to search for non-genetically modified (GMO), organic, all natural and kosher foods in seconds. If you're hungry for a particular breakfast food, filter by product to find it fast.
What is the Best Breakfast to Go?
If you want to make sure that you are getting your breakfast in, but you do not have a lot of time, you can find some good breakfast-to-go options. For some people, a simple bowl of cereal is a great option, but that can be difficult to eat while driving. You can also choose cereal bars, which are made out of your favorite cereals but can be enjoyed without the milk. You can pick up a variety of quick and easy breakfast options at CVS pharmacy so you can have the breakfast you need while you are on the go.
What Cereals Have the Most Protein?
Protein is an important nutrient, and getting a good supply of it for breakfast can help give you the fuel you need for the rest of the day. While most cereals are not packed with protein, some do have quite a bit. You can enjoy Special K Protein Cereal, for example, which will provide you with 10 grams of protein per serving. There are also certain options from Cheerios that are made with added protein. Also, keep in mind that if you add milk to your cereal, you will be getting some good protein that way. When done right, you can get plenty of protein from your breakfast cereal.
Búsquedas relacionadas
nature valley granola bars, quaker oatmeal instant breakfast, avena