Mostrando 1-9 de
9 productos
Cuidado de la salud en el hogar
KneeRover Memory Foam Knee Walker Knee Pad Cover
KneeRover
Envío gratis con pedidos de $35 o más
KneeRover Deluxe Synthetic Sheepskin Knee Scooter Kneepad Cover with Thick Comfortable Padding
KneeRover
Envío gratis con pedidos de $35 o más
KneeRover Universal Deluxe Phone Holder Mount Designed for Knee Scooters
KneeRover
Envío gratis con pedidos de $35 o más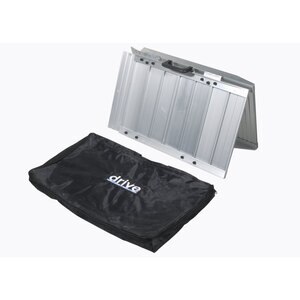 Drive Medical Single Fold Portable Wheelchair Scooter Ramp with Carry Handle and Travel Bag
Drive Medical
Envío gratis con pedidos de $35 o más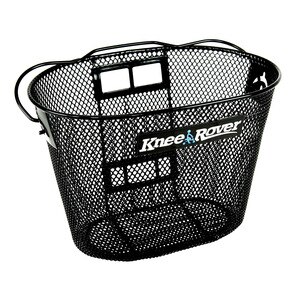 KneeRover Knee Walker Basket Accessory with Handle
KneeRover
Envío gratis con pedidos de $35 o más
KneeRover Universal Cup Holder Bottle Holder Accessory for Walkers, Scooters and Wheelchairs
KneeRover
Envío gratis con pedidos de $35 o más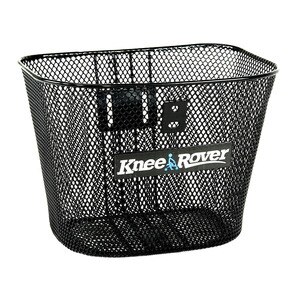 KneeRover Storage Basket - Replacement Part with Quick Release
KneeRover
Envío gratis con pedidos de $35 o más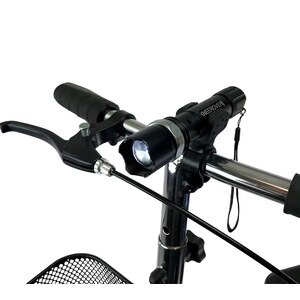 KneeRover Deluxe Super Bright LED Safety Headlight
KneeRover
Envío gratis con pedidos de $35 o más
Los precios en línea puede ser diferentes a los precios en tiendas.
Productos relacionados
Ver categorías relacionadas
What are the Best Scooter Accessories Brands?
What Are Some Medical Scooter Accessories?
The quality of a medical scooter can be enhanced by adding additional accessories. A basket can be added to the front or rear of the scooter for extra carrying capacity. Phone and water bottle holders can be fastened to the front of the vehicle as well. Extended rear-view and side-view mirrors can help navigate busy areas, while horns can be added to let others know you are approaching. Seat cushions can be replaced with more ergonomic ones with better support, and foldable umbrellas can also be attached to add additional weatherproofing options.
What Are the Best Medical Scooter Accessories?
The best medical scooter accessories are lightweight, durable, and easily removable. Lightweight accessories won't inhibit your scooter from getting up to the speed that is necessary to travel safely. Make sure the accessories are durable as well, as you don't want any items falling apart during your travels. Lastly, easily removable accessories allow you to replace certain accessories with others depending on the situation. There are so many accessories available, and scooters only have so much room in which to accommodate them.
Medical Scooter Basket
If you use a scooter to get around, a medical scooter basket is a great way to give you a hands-free experience and make everyday tasks like shopping easier. These baskets are designed to work with different types of scooters, so make sure you choose one that fits your specific scooter make and model. Use these baskets to help you store and transport your items as you run errands or go on outings. A secure attachment is important, so check the details of your medical scooter basket to ensure that it will stay securely in place. You can use the basket to hold items like your wallet, keys, and groceries while getting around so that all of your routine tasks are easier and more convenient.
Medical Scooter Seat Cover
Protect your scooter with a medical seat cover. These covers are made to be durable, comfortable, and add style to your scooter. Using a medical scooter seat cover will protect your scooter and keep it from getting stained or damaged. Look for a cover that includes extra cushioning for added comfort whenever you use your scooter. Pre-treated fabric covers can resist spills and stains and covers made of soft materials with a foam backing ensure that using your scooter is comfortable and supportive. Make sure you select a machine-washable cover so that it's easy to clean and care for. Pick out a seat cover in the material and color you like to give your scooter some extra style.
Medical Scooter Accessories
Aside from a basket or cover, there are many other medical scooter accessories designed to make life easier. Spare batteries, oxygen tank holders, and scooter carriers that you can attach to a car or truck are just some examples. You'll also find medical scooter covers that will protect your scooter from the elements when it's stored in the garage. Improve your visibility by adding a side-view mirror to your medical scooter. Other examples of handy medical scooter accessories include zippered bags, cup holders, and crutch and cane holders. No matter what accessories you choose, these items will make using your scooter even easier and more pleasant than before.
Búsquedas relacionadas
Bolsos y carteras, Sillas y asientos, Bolsos y carteras, Accesorios para la habitación del paciente, Ayuda sensorial