Cómo conseguirlo
Recogida no disponible
Cambiar tienda
Los miembros de CarePass
TM
Mostrando 1-20 de
51 productos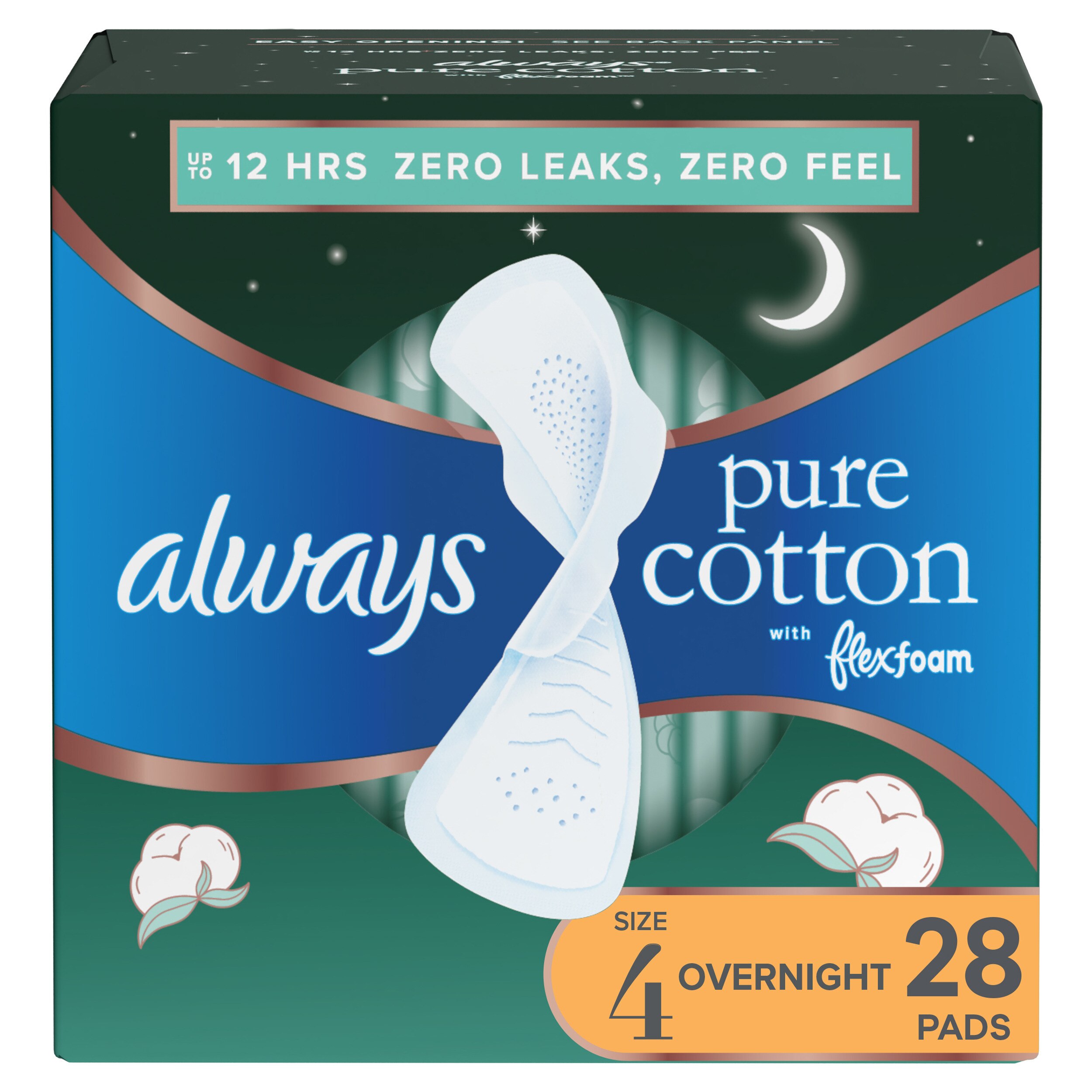 Always Pure Cotton FlexFoam Size 4 Pads with Wings, Unscented, 28 CT
Always
Envío gratis con pedidos de $35 o más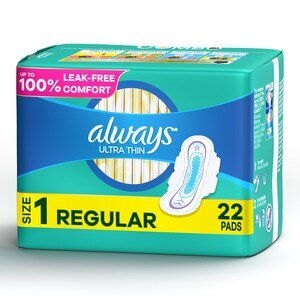 Los precios en línea puede ser diferentes a los precios en tiendas.
Always - Protectores
Always pads are menstrual pads that come in a variety of sizes and styles. These pads are made to provide you with maximum absorption during your period so that you can stay dry and confident throughout the day.
Always Panty Liners
Always panty liners are thinner than pads, but they help keep you dry and fresh on light flow days or in-between your period. These slim liners are individually wrapped for your convenience and come in several different sizes to accommodate your individual needs.
Always Maxi Pads
Always Maxi Pads are available in different sizes to provide you with the best leak protection based on your flow and panty size. These maxi pads provide excellent coverage where you need it most with a flexible design that moves with you throughout the day. The LeakGuard Core absorbs fluids in seconds for up to 10 hours of protection.
Always Overnight Pads
Always Overnight Pads protect your clothing and bedding while you sleep with a larger back to prevent overnight leaks. These pads are made of a highly absorbent foam material and are flexible so that they move with you as you change sleeping positions during the night.
Always Tampons
Always does not necessarily have their own tampones, but they are part of the parent company that owns Tampax, a popular tampon brand. Where there are Always Radiant pads, there are also Tampax Radiant tampons. These can essentially be considered the tampon-pad alternative of each other.
What are Always Pads Made Of?
The core layer of Always pads is made of an absorbent, plant-derived material called cellulose. A moisture-proof barrier made from synthetic materials keeps menstrual fluid from leaking onto clothes and underwear. Adhesives are added to the bottom of the pad to keep it attached to underwear and to keep all of the layers of the pad together.
Marcas relacionadas
Omron, Pampers, Primatene, Dove, Olay, Cerave