Cómo conseguirlo
Recogida no disponible
Cambiar tienda
Mostrando 1-3 de
3 productos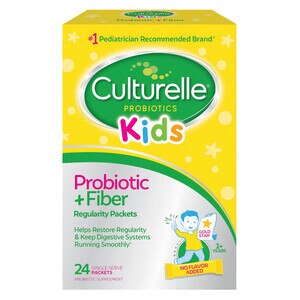 Culturelle Kids Regularity Probiotic + Fiber Supplement, Packets, 24ct
Culturelle
o
en pedidos de $35 o más.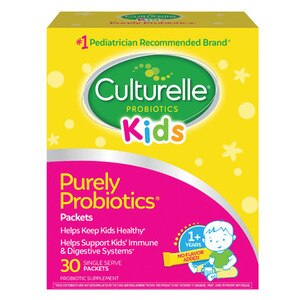 Culturelle Kids Daily Probiotic Supplement for Digestive Health Packets
Culturelle
o
en pedidos de $35 o más.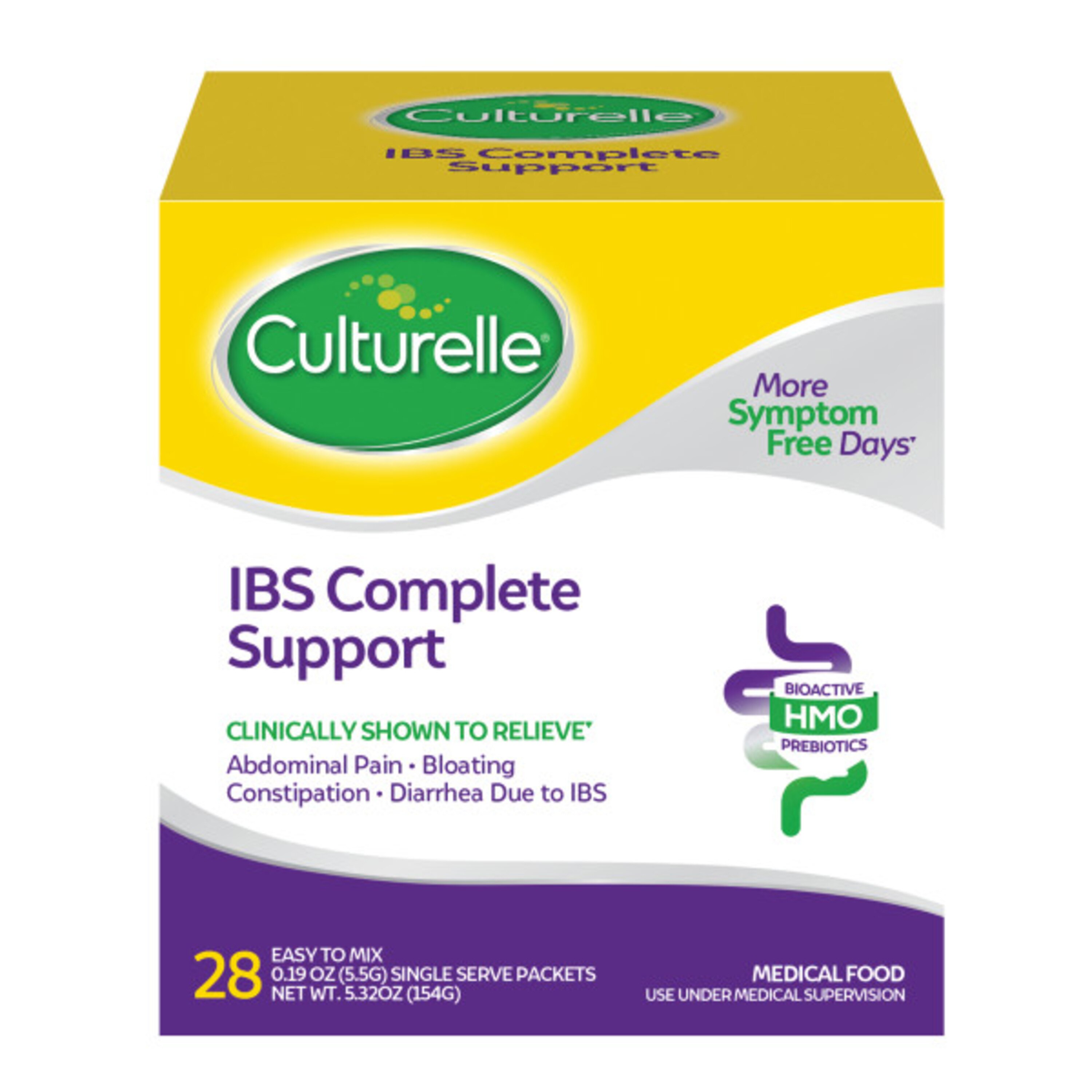 Culturelle IBS Complete Support Single Serve Packets, 28 CT
Culturelle
o
en pedidos de $35 o más.
Los precios en línea puede ser diferentes a los precios en tiendas.
What Is Culturelle?
Culturelle is known for providing science-backed prebiotic and probiotic formulas to help improve gut health.
What Is Culturelle Used For?
You may be asking yourself what Culturelle is used for. There are many different types of flora in our guts that help us to digest our food, and different types of food may require different flora to adequately break it down. Because of this, there are different types of Culturelle available as over-the-counter medication. Probiotics are one type available over the counter. Probiotics are live microorganisms that work with the microbiome in your gut to help produce health benefits. There are many strains of probiotics, and the ones used in Culturelle have been scientifically proven to work. In addition to improving gut health, probiotics may also improve brain health because of the gut/brain connection. Prebiotics are compounds often found in food and are known to help nourish the good bacteria found in the gut and are found in some Culturelle products.
When To Take Culturelle
Culturelle can be taken as a daily supplement by everyone, as there are different formulas available for women's health, men's health, IBS support, etc. Some people also take Culturelle to help replenish their good flora after taking a round of antibiotics. Antibiotics can wipe out the good flora in the gut when taken, so it's always a good idea to take a probiotic afterward to help replenish all the good bacteria needed for digestion. If you are planning on taking a trip, it is also a good idea to start taking Culturelle a few days before the trip and to continue taking the probiotics through the course of the trip to prevent traveler's diarrhea.
How To Take Culturelle
There are several ways you can take Culturelle:
You can remove the capsule from the blister pack and take it with a drink.

You can open the capsule and pour the contents over some applesauce or into a drink.

You can get the gummy version and just enjoy them as they are.
You don't have to take them with any specific type of food like some medications, and there is no specific time of day that you have to take them (just make sure that it's around the same time every day to make sure the good flora stays consistent). Whatever your reason is for taking a probiotic/prebiotic, there are several options to get what you are looking for.