Mostrando 1-3 de
3 productos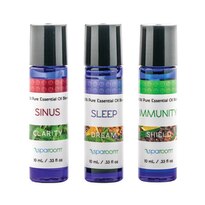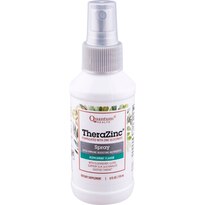 Los precios en línea puede ser diferentes a los precios en tiendas.
Clove Oil
Known for its distinctive taste and bold fragrance, clove oil is an essential oil that plays an important role in our health. From vials of natural oils to mouthwashes y spray nasal, you'll find a wide range of products that contain clove oil at CVS to meet your individual needs.
What Is Clove Oil?
Known for its strong and spicy scent, this oil is derived from an evergreen tree that produces peach-colored buds in a unique nail shape. The name clove comes from the Latin word "clavus" that translates to the term nail-shaped. Its bold fragrance certainly makes it stand out among other spices and oils, and it's often used for aromatherapy purposes to help stimulate the mind and your senses. You can add this oil to the tub and experience an exhilarating bath, or place a few drops in water and use it in an oil diffuser.
Benefits Of Clove Oil
Aside from its aromatherapeutic properties, clove oil is a popular addition to many ethnic dishes and desserts. You can use clove oil directly in recipes or dilute it depending on your needs. Clove is also known to have antibacterial properties, and many people apply it to their teeth and gums when they are experiencing a toothache. This powerful spice in an oil form is easy to use, and it's also found in dental products to help ease pain and reduce swelling. Some studies have also shown clove to have antioxidant properties.
Clove Oil For Toothaches
Tooth-related pain is the most common application for clove oil other than cooking. In order to relieve toothache pain, you'll want to use clove essential oil. Simply dab the oil on a cotton swab or a small piece of cotton, and then use the soaked cotton to wipe it over your gums around the area where you feel pain. Its numbing and anti-inflammatory properties may temporarily relieve the pain until you can see your dentist.
Whether you love the fragrance, enjoy the taste, or need it for first aid purposes, clove oil is without a doubt a true multitasker. Use it for any number of applications to get the most out of your oil and experience the many benefits it provides in daily life. As with any medicinal product, even natural ones, it is important to consult your health care provider before adding to or changing your health routine.
Búsquedas relacionadas
toothbrush brands, hair gel brands, drugstore makeup brands, perfume brands