Mostrando 1-1 de
1 productos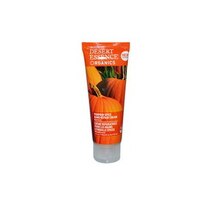 Los precios en línea puede ser diferentes a los precios en tiendas.
Lotion With Vitamin K 
Lotion with vitamin K provides a way to supplement your existing skin care regimen and tailor it to your unique needs. Whether you're looking for a facial moisturizer or choosing products that prevent bruises, vitamin K may be able to support your goals. Explore different options and talk to your doctor to find the lotion that's right for you.
What are the Best Lotion With Vitamin K Brands?
What Lotions Have Vitamin K?
Vitamin K has a variety of benefits for the body, and every lotion has a different formula. Aunque un régimen de vitamin K supplements are often intended to support bone health and overall wellness, topical lotions usually have a different goal. Some vitamin K lotions are made to help reduce bruising; you might also find vitamin K in lotions that are designed to help with wound healing. This vitamin is occasionally included in general-purpose moisturizers. 
Where Can I Get Vitamin K Lotion?
If you're shopping at a CVS store, look for moisturizer with vitamin K in the skin care section. When you need the lotion to help with injuries, you'll find supplementary vendas and first aid supplies in the wound care aisle. You can also shop for lotion with vitamin K online at CVS.com.
How Do I Use Vitamin K Lotion?
Before you use lotion with vitamin K, check the product instructions. Use jabón to wash your hands thoroughly, particularly if you're using lotion for wound care. If you're using a moisturizer, you can usually apply it to your face or body using your hands. Complete this step after showering to help maximize the hydrating effects. Wait a few minutes for the lotion to absorb before getting dressed or putting on makeup. When you're using lotion to prevent bruising or help with healing, your doctor may advise you to apply the cream only to the affected area. 
How Does Lotion With Vitamin K Work?
The way a lotion works depends in part on the concentration of vitamin K and the other active ingredients. In many cases, when you apply vitamin K to your skin, it may speed the healing period for bruises and wounds. That's because this micronutrient supports the processes that help your body shrink open cuts and build new blood vessels and collagen fibers.