Los miembros de CarePass
TM
Mostrando 1-20 de
24 productos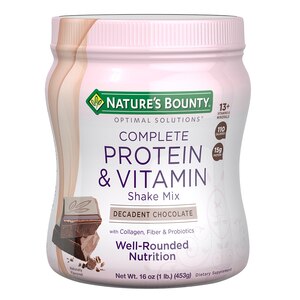 Nature's Bounty Optimal Solutions - Batido de proteínas, Chocolate, 16 oz
Nature's Bounty
Compre 1, lleve 1 gratis - ¡Agregue 2 o más para ser elegible!
Los miembros de CarePass
TM
Limit 4 per order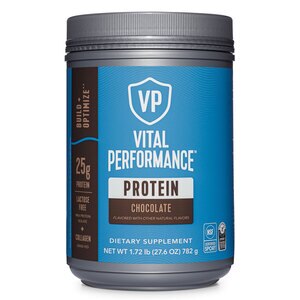 Envío gratis con pedidos de $35 o más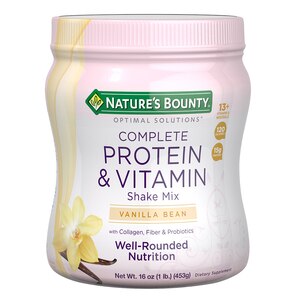 Nature's Bounty Optimal Solutions - Batido de proteínas, Vanilla, 16 oz
Nature's Bounty
Compre 1, lleve 1 gratis - ¡Agregue 2 o más para ser elegible!
Los miembros de CarePass
TM
Limit 4 per order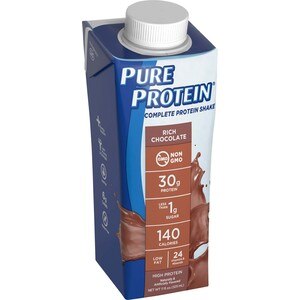 Pure Protein Complete Protein Shake, 30 grams of Protein, Rich Chocolate, Non-GMO, 24 Vitamins and Minerals, 4-11 ounce Bottles
Pure Protein
Compre 1, lleve 1 al 50% - ¡Agregue 2 o más para recibir la oferta!
Los miembros de CarePass
TM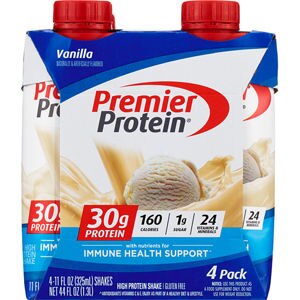 Los miembros de CarePass
TM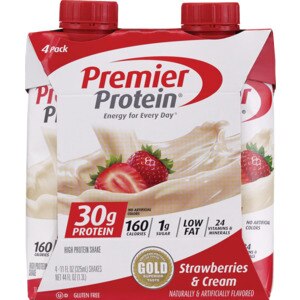 Premier Protein - Batido con alto contenido de proteína, Strawberry, paquete de 4
Premier Protein
Los miembros de CarePass
TM
Limit 4 per order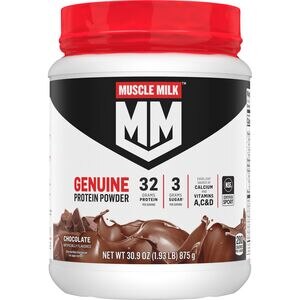 Muscle Milk Nature's Ultimate Lean Muscle - Polvo de proteínas
Muscle Milk
Los miembros de CarePass
TM
Los miembros de CarePass
TM
Limit 6 per order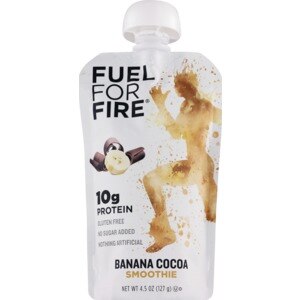 Envío gratis con pedidos de $35 o más
VADE Nutrition Dissolvable Protein Packs, Chocolate Milkshake, 14.08 OZ
VADE Nutrition
Envío gratis con pedidos de $35 o más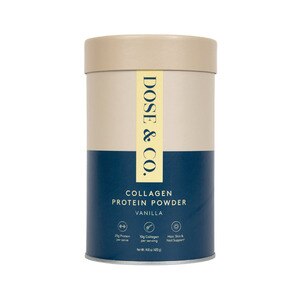 Dose & Co Vanilla Collagen Protein, 14.8 OZ
Dose & Co
Envío gratis con pedidos de $35 o más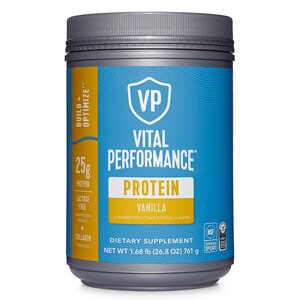 Envío gratis con pedidos de $35 o más
Los miembros de CarePass
TM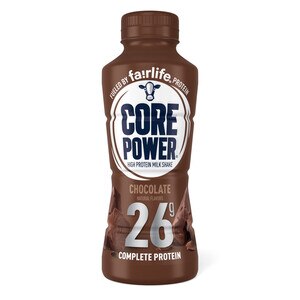 Core Power Complete Protein by Fairlife, 26G Chocolate Protein Shake, 14 fl oz
Core Power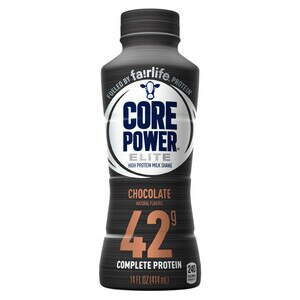 Core Power Elite 42g Chocolate Protein Drink by Fairlife Milk, 14 fl oz
Core Power
Los precios en línea puede ser diferentes a los precios en tiendas.
Best Protein Shakes
Protein drinks and powders are a tasty way to boost your protein intake. Protein shakes are great for athletes looking to increase their caloric intake, busy workers looking for a healthy on-the-go breakfast option, and anyone wanting a boost of nutrition. For the ultimate convenience, look for ready made protein shakes - these products are easily portable and don't require any mixing. If you're looking to get as much protein as possible within a premade shake or drink, try ones that have additional pea protein added. Pea protein is extracted from peas, contains 9 essential acids, and is vegan friendly! CVS carries a selection of the best premade protein shakes for you to choose from, such as Muscle Milk nutrition shakes.
How to Make a Protein Shake
For those interested in making their own drinks, protein shake mix is available in powder form. It is very easy to make your own high protein drinks. Simply combine the recommended amount of protein powder with a healthy liquid like water or skim milk. You can also create protein smoothies by blending your protein mix with additional ingredients like peanut butter, bananas, or kale. Healthy protein shakes don't have to taste bland! If you are looking for the best tasting protein powder, CVS carries delicious flavors like chocolate and vanilla protein powder. Shop in store or online to find the best protein drinks and cheap protein powder.
When to Drink Protein Shakes
The best time to drink your protein shake will vary depending on your goals. If you are using protein drinks as a meal replacement shakes to help you lose weight, you'll want to drink your protein shake during mealtime. If you are someone who is just looking for a quick, nutrient-filled breakfast option, then you'll want to drink your protein shake in the morning. For athletes looking to build muscle mass, it can get a little more complicated. Popular times to drink your protein shake include during the recovery period within 30 minutes after your workout; about 30 to 60 minutes before you start your workout to help you fuel up; and at intervals throughout the day to make sure that you are getting enough calories and protein to build up your muscle mass. Keep in mind that before starting a new exercise regimen or supplementing with protein powder, it is a good idea to talk with your doctor to make sure it is safe for you to do so. He or she can also offer you professional advice that is tailored to your individual needs.
How to Make Protein Shakes Taste Better
Wondering how to spruce up that bland tasting protein shake you keep making? There are plenty of ways to make protein shakes taste better! You can try different brands and flavors of protein powder until you find one to your liking. You can also try blending your shakes with a low-calorie non-dairy milk like almond milk instead of just using plain water. You can even turn your regular protein powder and liquid concoction into a protein smoothie! Popular protein smoothie add-ins include fresh or frozen fruit, leafy greens, and nut butters. If you decide to add any of these ingredients to your protein drink, just remember to maintain a healthy balance of nutrients. It's often easy to add too many calories or sugars with add-ins like peanut butter and fruits, so be sure to do your research and keep your drink beneficial and healthy!
How Many Protein Shakes A Day?
You may wonder how many protein shakes you should consume in a day. Most protein shakes only tell you the nutritional value of one serving, but they might not include a recommended daily intake amount. The number of protein shakes you consume per day really depends on several factors including your dietary needs, your weight loss goals, and whether you're supplementing with whole foods throughout the day. Overall, it's best to consume just one protein shake per day or maybe two at most. If you eat a lot of protein from other sources, you should keep this number to a minimum, as it is possible to get too much protein, too.
What Do Protein Shakes Do?
Protein shakes provide you with a tasty, easy way to get more protein in your diet. These shakes may include other ingredients including amino acids, minerals, and nutrients. Protein shakes can be a healthy meal replacement and can also help to reduce your cravings if you want something sweet. Use protein shakes to supplement your diet, boost muscle mass, and help you to feel fuller throughout the day. They're also a good source of protein if your body is deficient or if you have difficulty getting enough protein through the foods you eat alone. While these shakes are not a cure-all, they can still be a great way to give your body the healthy protein it needs.