Fitness & Exercise Equipment
Los miembros de CarePass
TM
Mostrando 1-20 de
147 productos
CVS Health - Oxímetro de pulso
CVS Health
Precio con CarePass
™
$39.99
o
en pedidos de $35 o más.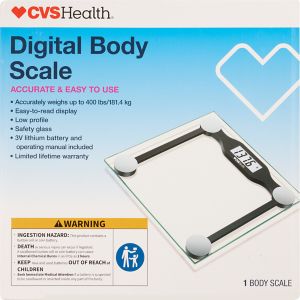 CVS Health - Balanza digital
CVS Health
Precio con CarePass
™
$13.19
o
en pedidos de $35 o más.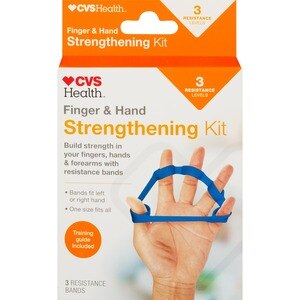 CVS Health Finger & Hand Strengthening Kit
CVS Health
Precio con CarePass
™
$12.79
o
en pedidos de $35 o más.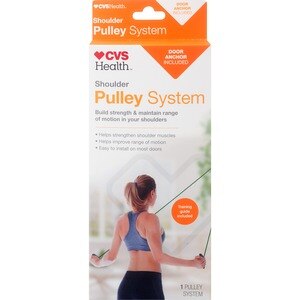 CVS Health Shoulder Pulley System
CVS Health
Precio con CarePass
™
$15.99
o
en pedidos de $35 o más.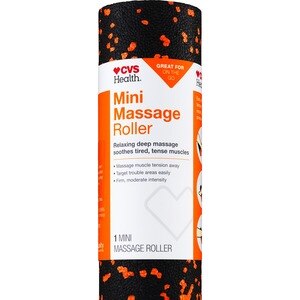 CVS Health Mini Massage Foam Roller
CVS Health
Precio con CarePass
™
$5.19
o
en pedidos de $35 o más.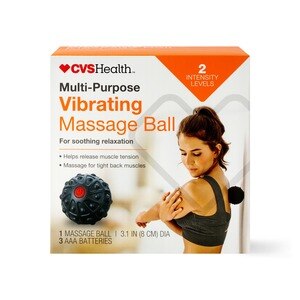 CVS Health Multi-Purpose Vibrating Massage & Therapy Mobility Ball
CVS Health
Precio con CarePass
™
$15.99
o
en pedidos de $35 o más.
Envío gratis con pedidos de $35 o más
Los precios en línea puede ser diferentes a los precios en tiendas.
Productos relacionados
Ver categorías relacionadas
Control de salud y ejercicio
In order to stay healthy and strong, it's important to follow some basic health and fitness guidelines. Even if you don't consider yourself athletic, you can still do a few easy exercises to keep your body and mind active. Just a simple walk around the neighborhood can help boost your health and fitness levels, or throw on some ankle weights for a little added challenge. Lifting weights at home or practicing yoga are other easy ways to keep your health in check. Ask a friend to be your health and fitness buddy so you can hold each other accountable. Small steps in the right direction can mean major improvements in your overall health and wellbeing over time. If you currently have a medical condition, talk to your doctor before you start a new exercise plan. Practice stretching to improve your flexibility and try to work all of your body's major muscle groups as often as possible to keep your body strong. The right health and fitness plan can help you stave off disease and may even help you live longer.
Fitness Products
Fitness products can encompass a wide range of items including bolsas de agua caliente, hand weights, resistance bands o balanzas. Look for fitness products that will give you the most benefit based on your unique health and fitness needs. For example, if you want to work out more effectively at home, try a kettlebell or a set of free weights to start an at-home workout. If you're looking for fitness accessories to take to the gym, shop for a portable yoga mat, gym towel, or a fitness tracker you can wear on your wrist. It all comes down to your fitness goals and what type of fitness products will help you achieve them in the best way possible.
Exercise Equipment
Exercise equipment can range from large pieces of equipment to small, handheld accessories. If you have room in your home, consider adding some exercise equipment for an at-home gym. Treadmills and elliptical machines are great choices that will keep your body moving so you can work up a sweat without ever having to leave the house. A stationary bike is another good choice. If you're looking for lightweight, smaller exercise equipment, try practicing yoga at home and purchase a balance ball, yoga mat, and yoga block. Resistance bands and free weights are perfect examples of affordable yet effective exercise equipment that can help you stay strong.
What is the Best Home Exercise Equipment?
Working out at home is the best option for many people because it allows you to get the exercise you need without the inconvenience of having to go to the gym. While there are many exercises you can do without equipment, adding in some good home exercise equipment can take your workouts to the next level. The best home exercise equipment is going to be whatever equipment you will actually use. For many people, this means something simple like a set of dumbbells so that they can add in some weight to their routines. Others will benefit most from something like a pedometer that will help track their steps and encourage them to be more active. You may also want to get a yoga mat or resistance bands, as these can make a variety of different exercises possible from the comfort of your home.
What are Essential Home Fitness Products?
There are many different types of home fitness products that can really help to keep you in shape. For many people, simple resistance bands are a great option because they are so versatile and can be used in many different ways. For others, having some simple weights is an essential way to boost the effectiveness of almost any workout. When it comes to essential home fitness products, however, the most important thing is to have everything you need to make sure you work out regularly! Búsquedas relacionadas
exercise mats, energy pills, bathroom scales, hinged knee brace, sports nutrition, energy bars