Los miembros de CarePass
TM
Mostrando 1-20 de
31 productos
o
en pedidos de $35 o más.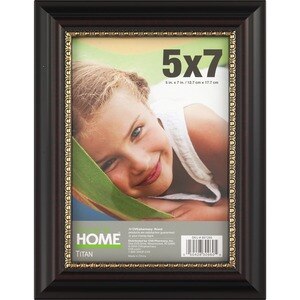 o
en pedidos de $35 o más.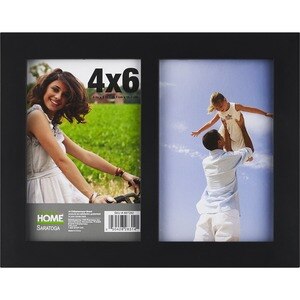 Harbortown Saratoga - Portarretrato para 2 fotos, de 4x6
Harbortown
o
en pedidos de $35 o más.
o
en pedidos de $35 o más.
Pioneer Photo Albums Chevron Fabric Album, 5.375" x 6.75", Holds 100 4x6 Photos, Assorted Colors
Pioneer
Envío gratis con pedidos de $35 o más
Los precios en línea puede ser diferentes a los precios en tiendas.
Portarretratos
From special moments to cherished images of family and friends, personal photos can bring joy to our lives in many ways. If you're looking for new ways to preserve these important memories, picture frames make it stylish and easy to show off your favorite memories. Before you buy a new frame, there are a few things to consider. Read on to discover some tips to help you find the perfect picture frames for your photographs.
Picture Frame Material
Picture frames come in a variety of materials, but wood is still the most popular choice. A wood frame can be finished in a variety of colors, and its lightweight construction makes it easy to hang the picture on your walls. Metal picture frames can add a modern element to your home, and they look sleek and stunning placed on a desk or bookshelf. Decorative picture frames featuring details like small mosaic tiles or sculptural accents are a great way to give your photos a dramatic visual touch.
Picture Frame Size
The size of your picture frame will depend on the size of the actual photograph, so make sure it's designated to fit your specific picture. The frame itself will be larger than the photo but check to make sure that it's made to hold pictures like a 4 x 6, a 5 x 7, and so on. Once you choose a frame that fits, you can simply remove the backing and place your photo inside. Matting is a great way to give your photographs a distinctive look and an artful touch. Frames that use matting can fit a variety of sized photographs as well. This way, you can switch pictures out as you choose without having to buy a separate frame.
Styles Of Picture Frames
Today's picture frames are more than just a way to hold photographs. They come in a myriad of designs and styles that can serve as a decorative accent for your home. The two main formats of picture frames are either tabletop or wall hung. A tabletop frame is perfect for smaller photos that you can place upright on a desk, shelf, or table. Wall-mounted frames are perfect for creating a gallery wall or adding some personality to your living room or kitchen. The tabletop frames use an easel-like piece that supports the frame upright. Wall mount picture frames typically include hardware attached to the back. This hardware hangs on a nail so you can easily display your favorite photos right on the wall.
Compre CVS Photo para custom picture frames y impresiones to go in them!
What are the Best Picture Frames Brands?
How To Save On Picture Frames From CVS
Save on Picture Frames this Holiday Season at CVS by becoming a CarePass or Extracare member. Browse this week's Weekly Ad for coupons or check out our homepage for other great deals this week.
How Fast Can I Get Picture Frames From CVS
Select Picture Frames are available for same day pick up at most locations and make the perfect last minute holiday gifts. Check your local stores for availability and add to cart to pick up today.