Los miembros de CarePass
TM
Mostrando 1-8 de
8 productos
Certain Dri - Antitranspirante de bolita, Prescription Strength
Certain Dri
o
en pedidos de $35 o más.
Crystal Essence - Desodorante mineral de bolita, Lavender & White Tea
Crystal Essence
o
en pedidos de $35 o más.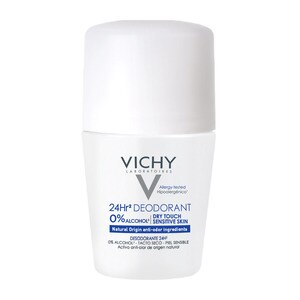 Envío gratis con pedidos de $35 o más
Los precios en línea puede ser diferentes a los precios en tiendas.
Best Roll On Deodorant
Once you've decided that you'd like to try a roll-on desodorante, the shopping process may still feel overwhelming to you. Don't worry - we're here to help! To start, you'll need to determine whether you want a deodorant or an antiperspirant. While many popular products function as both, it's helpful to know the difference between the two. A deodorant contains compounds that help stop your sweat from smelling bad, but it won't stop you from sweating in the first place, nor will it provide significant protection against underarm wetness. An antiperspirant keeps your underarms from sweating but does not protect against the risk of odor. Antiperspirants contain a form of aluminum as the active ingredient, so if you want to avoid that chemical, look for a product that's labelled as a deodorant only. You might also like to take a look at our curated collection of natural deodorants, which we created to help shoppers like you find great aluminum free deodorants without any of the hassle.
Roll On Antiperspirant
Once you've determined the type of product you are looking for, the fun part begins! You can narrow down your choices by scent. CVS offers a variety of deodorant scents ranging from subtle floral fragrances to powder fresh aromas. There is truly something for everyone! And for those with sensitive skin or sensitivities to fragrances, try an unscented deodorant like Ban or an antiperspirant specifically designed for those with sensitive skin. If you lead an active lifestyle or sweat a lot, you may benefit from a sport or clinical strength deodorant. These products are designed to last longer and work harder to keep your underarms dry and smelling fresh. And remember - no matter which roll on antiperspirant or deodorant you choose, the best product for you is the one that leaves you feeling dry, fresh, and confident!
What are the Best Roll On Deodorant Brands?
What Is Roll On Deodorant?
There are many different types of deodorant to choose from, and each form has its own benefits. So why pick a roll-on deodorant? Roll-on deodorant is a good option if you don't like applying stick deodorant or worry about getting white marks on your clothing. Because of its liquid formula, roll-on deodorant applies smoothly to your underarms and dries quickly. The thin, easy-to-apply consistency means that once it is dry, there is little risk of getting the unsightly white marks on your clothing that stick deodorants can sometimes leave behind. However, it is a good idea to wait a few minutes after application before putting on your clothing. This is because if the deodorant doesn't have enough time to dry fully, the liquid could transfer onto your clothes and create wet spots or stains.
How To Apply Roll On Deodorant
To apply roll-on deodorant, make sure that your underarms are clean and dry. Using the roll-on applicator, roll two to three swipes of deodorant under each armpit, making sure that you fully cover the entire area. Wait until your roll-on deodorant is completely dry before getting dressed to avoid white marks. Choose a clinical strength roll-on deodorant like Certain Dri Prescription Strength Roll-on Deodorant if you're concerned about excess odor or sweating. Choose a product like a natural deodorant that is paraben-free and aluminum-free to help you avoid possible irritation. Vichy 24 Hour Dry Touch Deodorant for Sensitive Skin is a good choice if this is a concern.
How Does Roll On Deodorant Work?
Most roll-on deodorant products feature a liquid formula of deodorant inside a small container with a large rollerball applicator that makes it easy to apply to your skin. Choose an antiperspirant deodorant if you tend to sweat a lot, or if you're concerned about wetness on your underarms. The key is to find a product that offers the best wetness protection while preventing odors throughout the day. Roll-on deodorant products contain the same ingredients as many sprays or stick deodorants, however, the liquid formula glides smoothly onto the underarms for easy application any time you need it.
Does CVS Sell Roll On Deodorant?
Yes, CVS sells a variety of Roll On Deodorant in stores and online.
Does CVS Deliver Roll On Deodorant?
Yes, CVS offers free fast shipping on Roll On Deodorant orders over $35. Most orders are delivered within 1-4 days.
Is Roll On Deodorant Available For Same Day Pickup?
Roll On Deodorant are available for same day pickup at most locations, check your local stores availability and add to cart to pick up today.
How To Save On Roll On Deodorant from CVS
Join CarePass today to save on Roll On Deodorant products. Enjoy great offers and deals when you sign up. Check the weekly deals and download the CVS App today for exclusive coupons!