Cómo conseguirlo
Recogida no disponible
Cambiar tienda
Los miembros de CarePass
TM
Mostrando 21-29 de
29 productos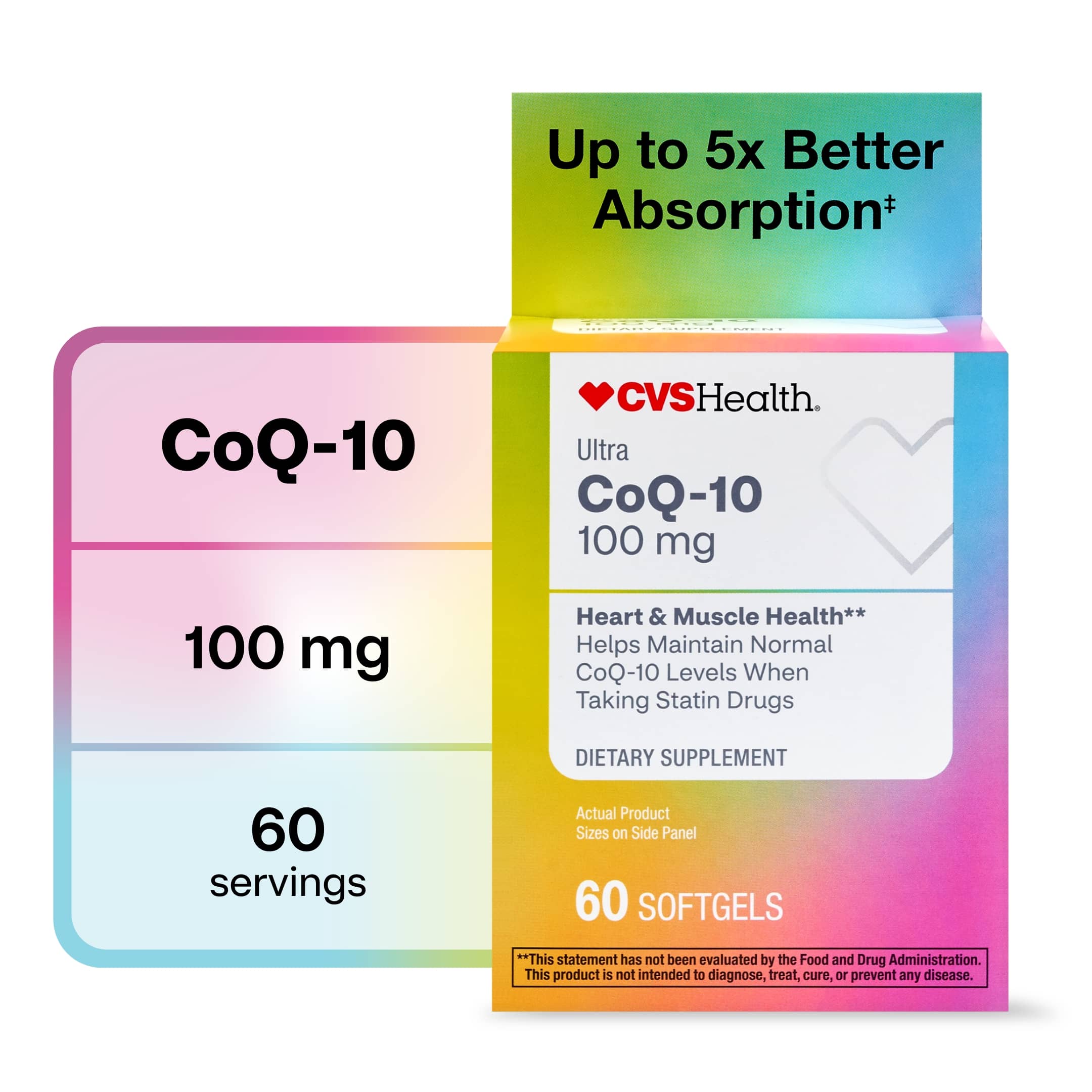 CVS Health 5X Absorption Ultra CoQ10 100 mg, 60 CT
CVS Health
Compre 1, lleve 1 gratis - ¡Agregue 2 o más para ser elegible!
o
en pedidos de $35 o más.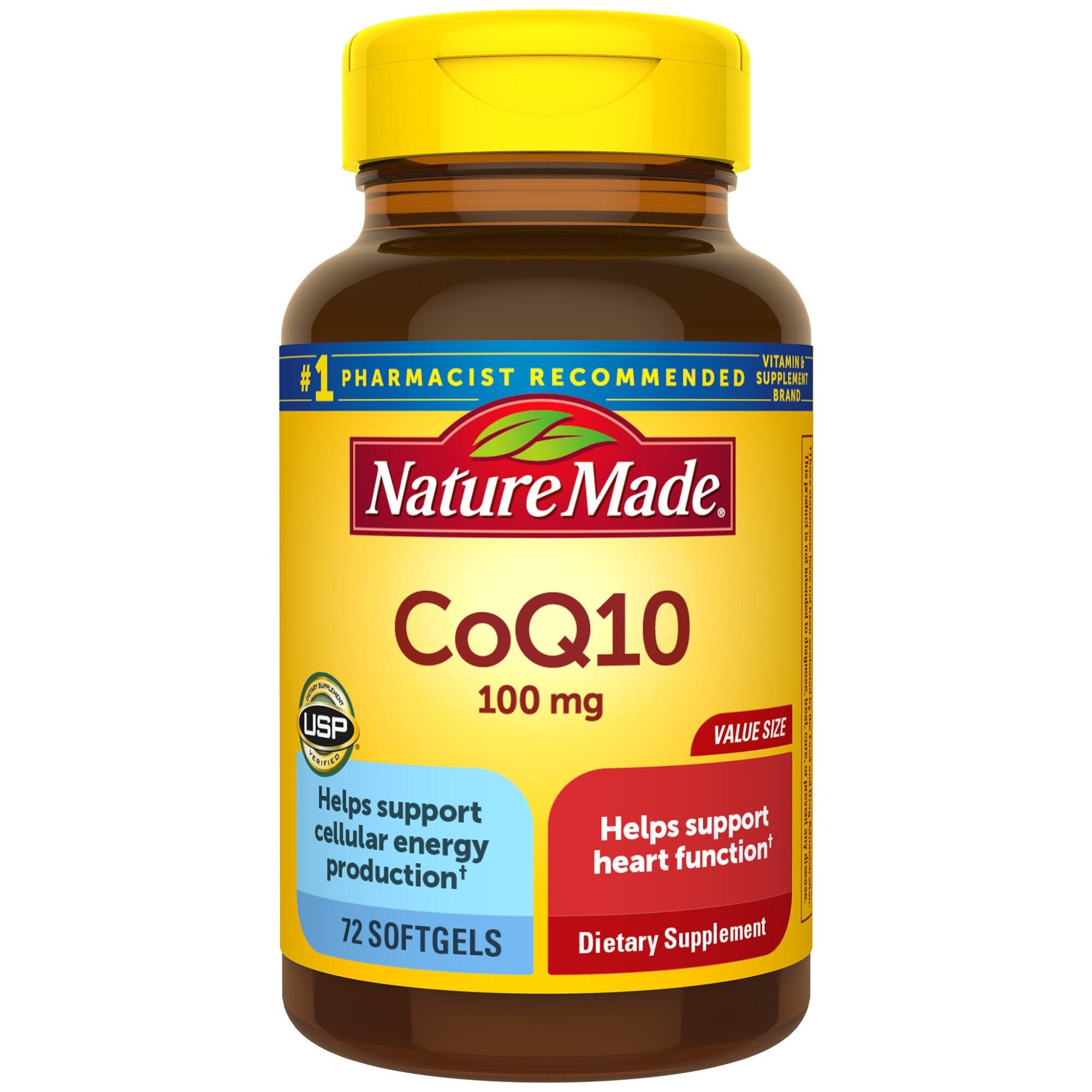 Nature Made CoQ10 100 mg Heart Health Support Softgels, 72 CT
Nature Made
Compre 1, lleve 1 gratis - ¡Agregue 2 o más para ser elegible!
o
en pedidos de $35 o más.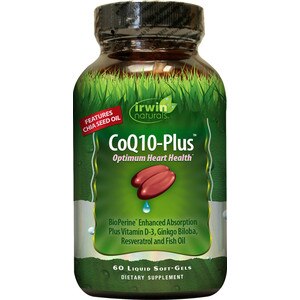 Irwin Naturals CoQ10-Plus Optimum Heart Health plus BioPerine - Cápsulas blandas, 60 u.
Irwin Naturals
o
en pedidos de $35 o más.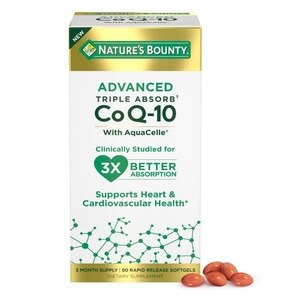 Nature's Bounty Advanced Co Q-10 Heart Health Supplement Softgels, 90 CT
Nature's Bounty
Compre 1, lleve 1 gratis - ¡Agregue 2 o más para ser elegible!
Envío gratis con pedidos de $35 o más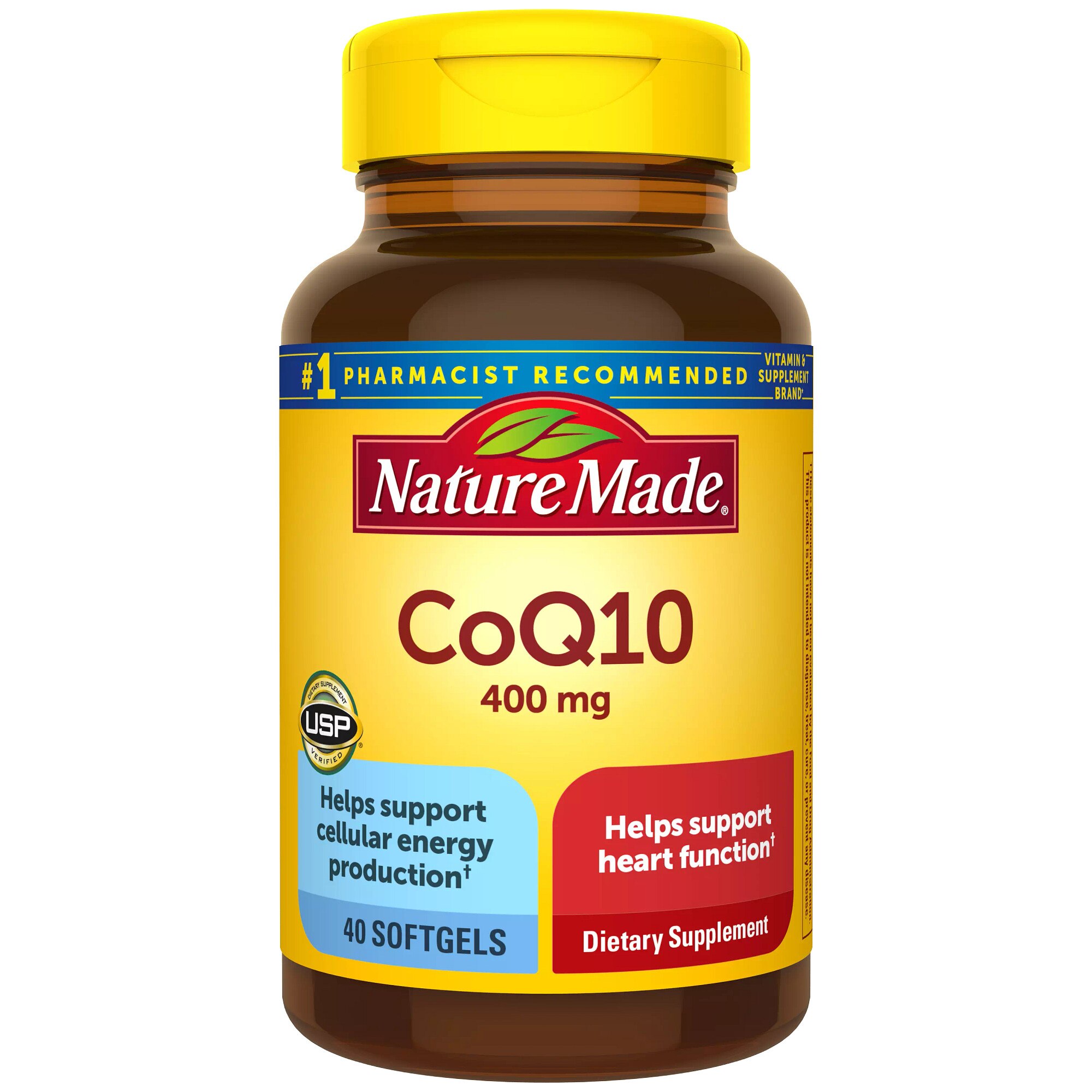 Nature Made CoQ10 400 mg Heart Health Support Softgels, 40 CT
Nature Made
Compre 1, lleve 1 gratis - ¡Agregue 2 o más para ser elegible!
o
en pedidos de $35 o más.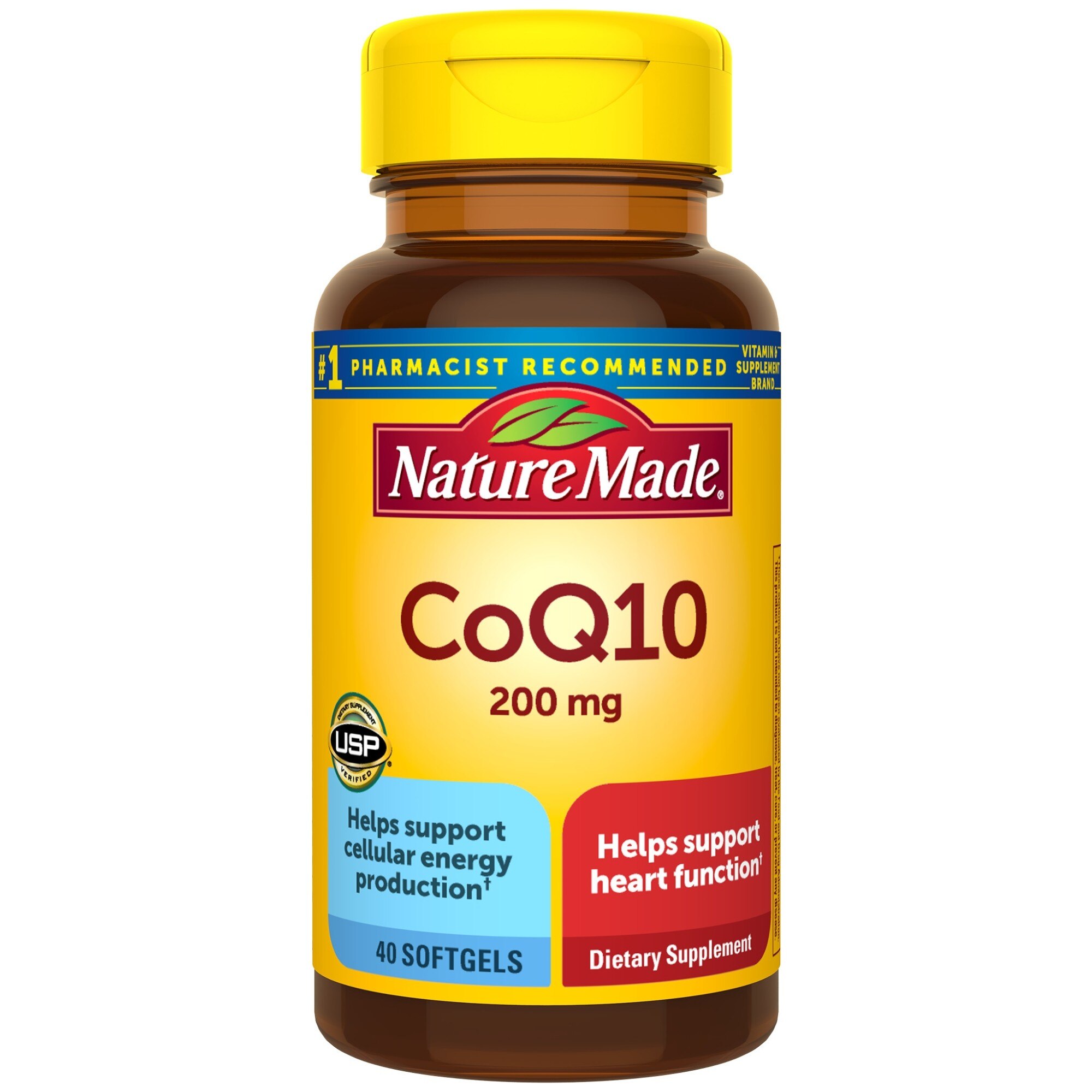 Nature Made CoQ10 200 mg Heart Health Support Softgels, 40 CT
Nature Made
o
en pedidos de $35 o más.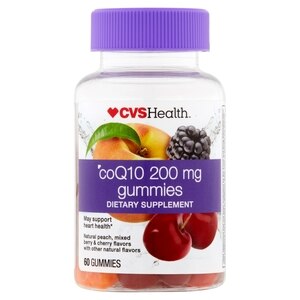 CVS Health CoQ10 - Surtido de gomitas, 200 mg
CVS Health
Precio con CarePass
™
$13.19
Los precios en línea puede ser diferentes a los precios en tiendas.
Más productos relacionados
Today, health care professionals recommend coenzyme Q10 supplements for individuals with a number of medical concerns. If you're looking for one to add to your diet, CVS can help. In this product selection, you'll find a wide range of CoQ10 supplements with various dosages and forms like liquid Coq10, Coq10 gummies, softgels, tablets, and more. You can filter results to narrow down the options or shop the entire product assortment online.
What Is CoQ10?
CoQ10, also called coenzyme Q10, is a natural compound that the body produces to help with energy production and to protect the body's cells from oxidative damage. You can find CoQ10 in supplement form to help treat a variety of ailments and specific health conditions. Before you purchase this compound, it's important to know that the dosage and when you should take it will vary depending on things like age, gender, and your current health status.
What Is CoQ10 Used For?
You may be wondering what is Coq10 good for? CoQ10 aids in the production of cellular energy and may help with cell preservation. Cellular energy may help with muscle strength and physical performance. As you grow older, the coQ10 supply in your body decreases. Adding a coenzyme Q10 supplement may help combat this. Consult with your health provider to determine if coQ10 would be beneficial for your lifestyle.
What Does CoQ10 Do?
Research indicates that CoQ10 may support heart, nerve and muscle health. Studies also show that coenzyme Q10 may help to manage chronic migraine headaches and could be beneficial for individuals with certain diseases and genetic conditions.
How Much CoQ10 Should I Take?
One of the first things to consider when shopping for a CoQ10 supplement is dosage. The amount of coenzyme Q10 found in a serving of a supplement is measured in milligrams (mg), and you can find dosage information in both the product names and descriptions. Once you have focused on products that provide the right amount of CoQ10 for your needs, you can consider the forms of the products. Tablet supplements can typically be halved to easily adjust dosages. CVS offers a variety of products from Coq10 200 mg and up to 400 mg. Capsules and softgels are coated, making them easy to swallow with water. Gummy CoQ10 supplements are chewed like gummy candies and come in pleasing flavors.
When to Take CoQ10: Morning or Night?
You may be curious when to take Coq10 morning or night? Overall, CoQ10 is well-tolerated even when taking at high doses of approximately 1,000 mg or more. If you are sensitive to this compound, you may notice some mild side effects like headaches, nausea, skin rashes, or diarrhea. If you're wondering whether you should take CoQ10 in the morning or at night, this compound has been known to cause insomnia in some people. Ideally, take your CoQ10 in the morning with breakfast or at least by mid-afternoon to avoid any disruptions in your sleep. If you are taking blood thinners, antidepressants, or chemotherapy drugs, CoQ10 can interact with these medications, so be sure to talk with your doctor before you start taking this compound.
Where To Buy CoQ10?
You can purchase CoQ10 supplements at CVS.com or in store at your local CVS Pharmacy. We have a wide selection of top rated coenzyme Q10 pills at prices you won't want to miss. Our assortment includes products from trusted brands in the industry as well as cheaper store brand alternatives. Browse online, scroll through photos, and read reviews to find the perfect coQ10 supplement for your lifestyle!
How Can CoQ10 Help Fertility?
Since sperm and egg cells require a large amount of energy to develop, there is some speculation that supplementing with CoQ10 may help to improve fertility. Since this compound acts as an antioxidant, it can be a key energy-generating pathway within the cells to promote healthy sperm and egg development. Supplementing with this product may help to improve egg quality, sperm quality, and may improve your chances of getting pregnant. For the best results, take CoQ10 at least 90 days or more before trying to conceive naturally or while undergoing fertility treatments. It may be taken in conjunction with other fertility supplements or alone on its own. For optimal results, take between 100mg and 300mg of CoQ10 every day and always consult with your doctor before you begin a new supplement plan.
CoQ10 Benefits for Men
CoQ10 offers a range of benefits for both women and men, but men with heart conditions and high blood pressure may see the most benefit. While there's still ongoing research about taking CoQ10 for heart health, it has been shown to reduce blood pressure levels, which may promote a healthier heart. There are other studies showing that CoQ10 may strengthen sperm for men, which can help with infertility. Other benefits to taking CoQ10 as directed include a reduction in migraines, possible prevention of certain cancers, higher energy levels, and blood sugar regulation. Men over the age of 40 should consult with their doctor and consider taking CoQ10, as natural levels begin to deplete at this age.
UbiQuinol vs CoQ10
UniQuinol is a supplement that contains CoQ10, a compound that is essential to human life. This ingredient can be taken on its own as a dietary supplement and is manufactured and sold by a wide range of brands. UbiQuinol is a CoQ10 product, but it contains a formula that promotes better absorption of CoQ10 within the body. Taking UbiQuinol is recommended over CoQ10 alone since it is two times more bioavailable, making it a more effective product overall. Both products support the body's healthy energy levels and may also support a healthy heart and circulation. UbiQuinol increases CoQ10 levels by four times, which means you may only need to take half the dose you'd normally need when taking standard CoQ10 products.
CoQ10 Foods
CoQ10 is not a vitamin, however, it is a vital compound that can be found naturally in a variety of foods. To increase the amount of CoQ10 you consume, choose foods rich in this important compound like organ meats that come from cows, pork, and chicken. You can also get high doses naturally from fish, nuts, and vegetables. Specific oils like olive oil, soybean oil, and grapeseed oil are also high in CoQ10, which means you can also get this compound naturally if you are a vegetarian. Peanuts, almonds, avocado, and beef heart and some examples of foods that are high in CoQ10.
Búsquedas relacionadas
ubiquinol, qunol, nature made coq10, qunol mega coq10, , decongestant for high blood pressure, oxímetro de pulso, heart health supplements