Mostrando 1-3 de
3 productos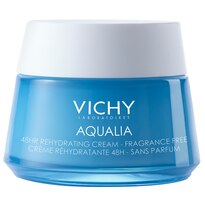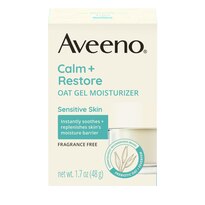 Los precios en línea puede ser diferentes a los precios en tiendas.
Alcohol Free Moisturizer
Though it is present in many skin care products, alcohol can cause dry skin and exacerbate existing inflammation. Alcohol is often included in moisturizers to help active ingredients permeate deep into the skin. However, alcohol-free moisturizers can deliver the nourishment your skin needs without causing dry, flaky skin. Alcohol-free moisturizers are designed to be gentle on the skin. Due to their gentle nature, they can be used daily. If you are prone to outbreaks or have sensitive skin, consider switching to an alcohol-free moisturizer. The best alcohol-free moisturizer for you will differ depending on your skin type. If you have dry skin, you might need a more oil-heavy moisturizer. In contrast, if your skin tends to be oily, you should try a water-based moisturizer. Common ingredients contained in alcohol-free moisturizers include hyaluronic acid, prebiotic oat, glycerin, and other moisturizing agents. These ingredients help to nourish and hydrate your skin.
Best Alcohol Free Moisturizer
In addition to moisturizing agents, the best alcohol-free moisturizers contain ingredients designed to protect your skin. Many moisturizers include compounds that block UV radiation, such as avobenzone, oxybenzone, octocrylene, and homosalate. These UV filters provide protection from the sun and can help prevent skin cancers, sun burns, liver spots, and other signs of aging. Ideally, your alcohol-free moisturizer should be noncomedogenic to avoid pore clogging. In general, oil-free moisturizers are preferable for those who have naturally oily skin. Choosing an alcohol-free moisturizer that is also free of fragrances and dyes can help eliminate most potential sources of irritation. Some moisturizers include additional ingredients to help nourish your skin, such as prebiotic oat, aloe, and antioxidants. Many alcohol-free moisturizers also contain dimethicone, a common skin protectant that can help reduce inflammation and redness. Though alcohol-free moisturizers can be gentle, they should not be used on damaged or broken skin. Consult your dermatologist to determine if you should add an alcohol-free moisturizer to your skin care routine.
Búsquedas relacionadas
alcohol free cleanser, alcohol free hair gel, alcohol free mouthwash, alcohol free witch hazel, toallitas con alcohol