5 tips from styling experts on how to use dry shampoo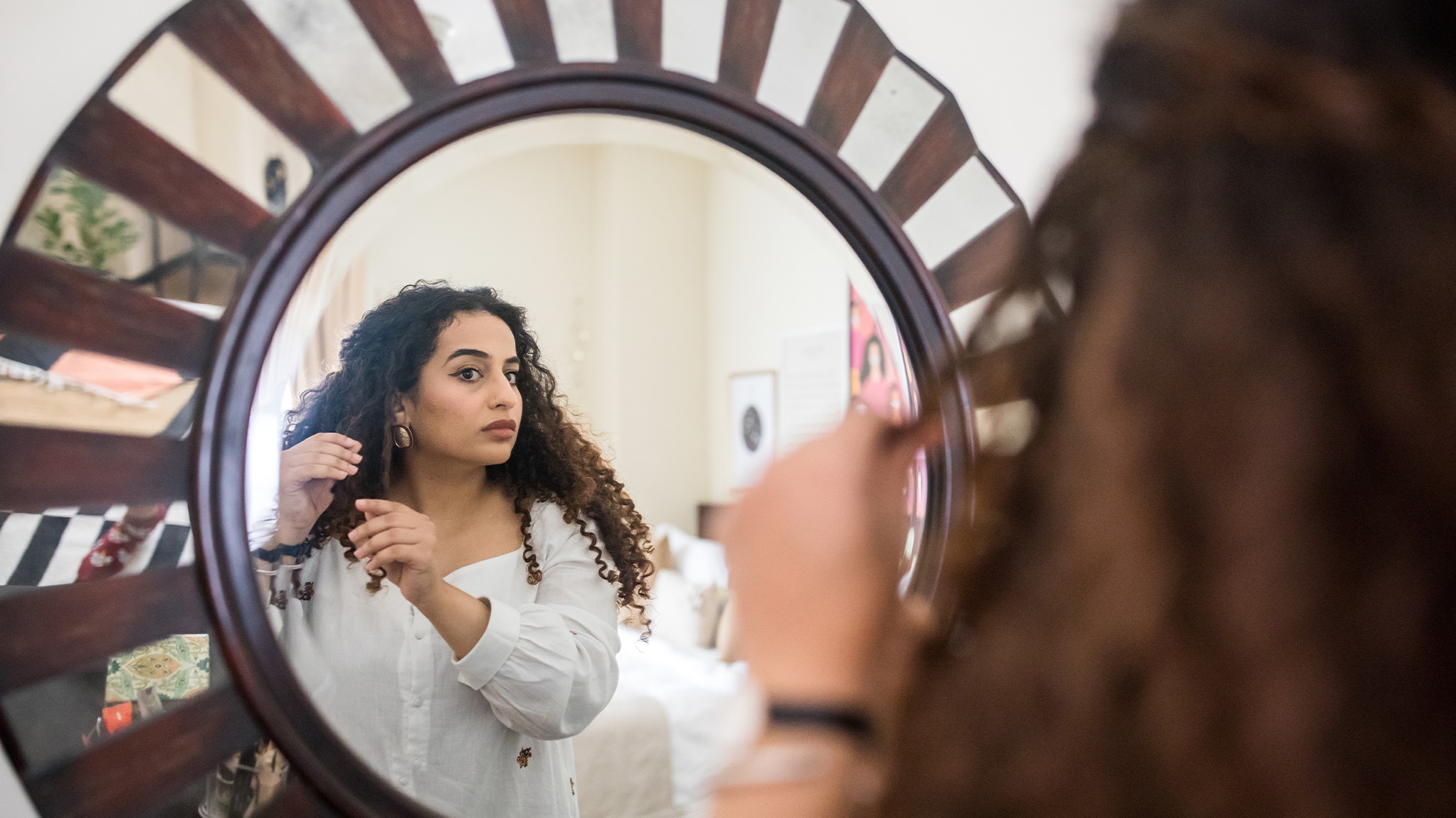 If you have to go a few days between washes, dry shampoo can save you time. Here's how to use it right.
En este artículo:
There are few beauty products that are as much of a time-saver as dry shampoo. When washing your hair just isn't in the cards, a quick spritz can refresh your style instantly.
"Dry shampoos typically rely on a combination of alcohols and starch-based ingredients to soak up the oils in your hair to make it appear cleaner," explains Erinn Courtney, a StyleSeat hairstylist and a specialist in natural hair. It's akin to applying powder to your face instead of washing it with a cleanser. In doing so, it can stretch out time between washes, helping minimize damage from styling, too.
But employing a few key principles with dry shampoo can make a major difference in the result while preserving the health of your scalp and hair. Here are five stylist-approved tips on how to use dry shampoo.
Best dry shampoo for your hair type
When choosing the best dry shampoo for oily hair, it's important to take less-obvious factors into consideration, such as the application method. For instance, "if you have thicker hair, look for a loose powder, as that will be easier to distribute evenly throughout the hair," Courtney says.
On the flip side, if your hair is fine or thin, aerosol spray formulas can help add more texture and body, she says. Both the Batiste Dry Shampoo y Not Your Mother's Clean Freak - Champú refrescante para cabello seco are great aerosol options.
And if you have curly hair, Courtney recommends picking a dry shampoo that contains a smoothing or hydrating ingredient to combat potential frizz. Consider the Eva NYC Freshen Up Invisible Dry Shampoo, which features moisturizing argan oil.
Factor in your hair color
There are dry shampoos out there for both light- and dark-colored hair. Ideally, look for a formula that's either translucent or one that matches the color of your hair in order to minimize the likelihood of ending up with visible white residue, Courtney says. For instance, Batiste Instant Hair Refresh Dry Shampoo Plus Deep & Dark Brown has a slightly dark tint to help it blend in seamlessly with brunette hues.
How to use dry shampoo
When using dry shampoo, spraying is one of the best ways to avoid applying too much product, which can lead to a powdery mess. Courtney says it's ideal to hold the bottle or can eight to 12 inches away from your head. Once you spritz it on, wait two to three minutes. "This gives the product enough time to really absorb all of the oils," she explains.
Then, rather than brushing or combing the dry shampoo through, use your fingers to rub it in. Not only does this help concentrate it on the scalp, where it's most needed, but it also prevents too much from getting onto the lengths and ends and inadvertently drying them out, she says.
Use it before you need it
If you plan to go two or three days without washing your hair, hairstylist Tatum Neill, who's also the North American artistic director of social media for Aveda, recommends using dry shampoo immediately after washing and blow-drying your hair.
Think of it as a preemptive strike. "This allows any oil to be absorbed by the powder as it arises, rather than you waiting for it to surface and then covering it with the dry shampoo," he says. "It will extend the life of your blowout significantly."
Don't forget to wash it out
Dry shampoos are not intended to be used every day, says Courtney. If they take the place of regular washing, they can end up contributing to a buildup of dead cells, dirt and product residue on the scalp. That can lead to clogged hair follicles and leave your scalp dry and irritated. "Remember that even though dry shampoos make your hair appear cleaner, your scalp and follicles are still dirty," she says.
Rather, reserve dry shampoo for when you're in a rush or just in need of a refresh (like post-workout), and always make sure to wash your hair regularly. Courtney advises reaching for a clarifying shampoo, such as Anomaly Haircare Clarifying Shampoo, when you do hit the shower. Not only is it an excellent shampoo for dry scalp, but "this will help eliminate all of the excess buildup and ensure your hair is getting the cleansing it needs," she says.
Este contenido es solo para fines informativos y no constituye un asesoramiento médico. Consulte con su proveedor de cuidado de la salud antes de tomar alguna vitamina o suplemento y antes de comenzar o cambiar alguna práctica relacionada con el cuidado de su salud.