Mostrando 1-2 de
2 productos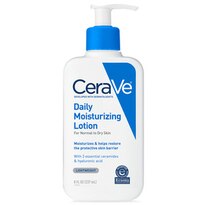 Los precios en línea puede ser diferentes a los precios en tiendas.
Lotion With Ceramides
Lotion with ceramide is a popular choice among those struggling with dry skin. Ceramides are lipids that are naturally found in your skin. Synthetic ceramides are often added to skin care products to help create a barrier that keeps moisture locked in and prevents the skin from getting too dry.