Los miembros de CarePass
TM
Mostrando 21-23 de
23 productos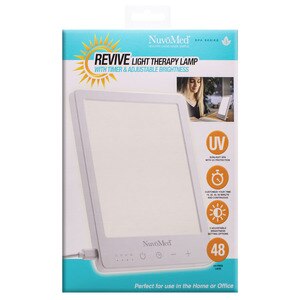 Nuvomed REVIVE Light Therapy Lamp
Nuvomed
Envío gratis con pedidos de $35 o más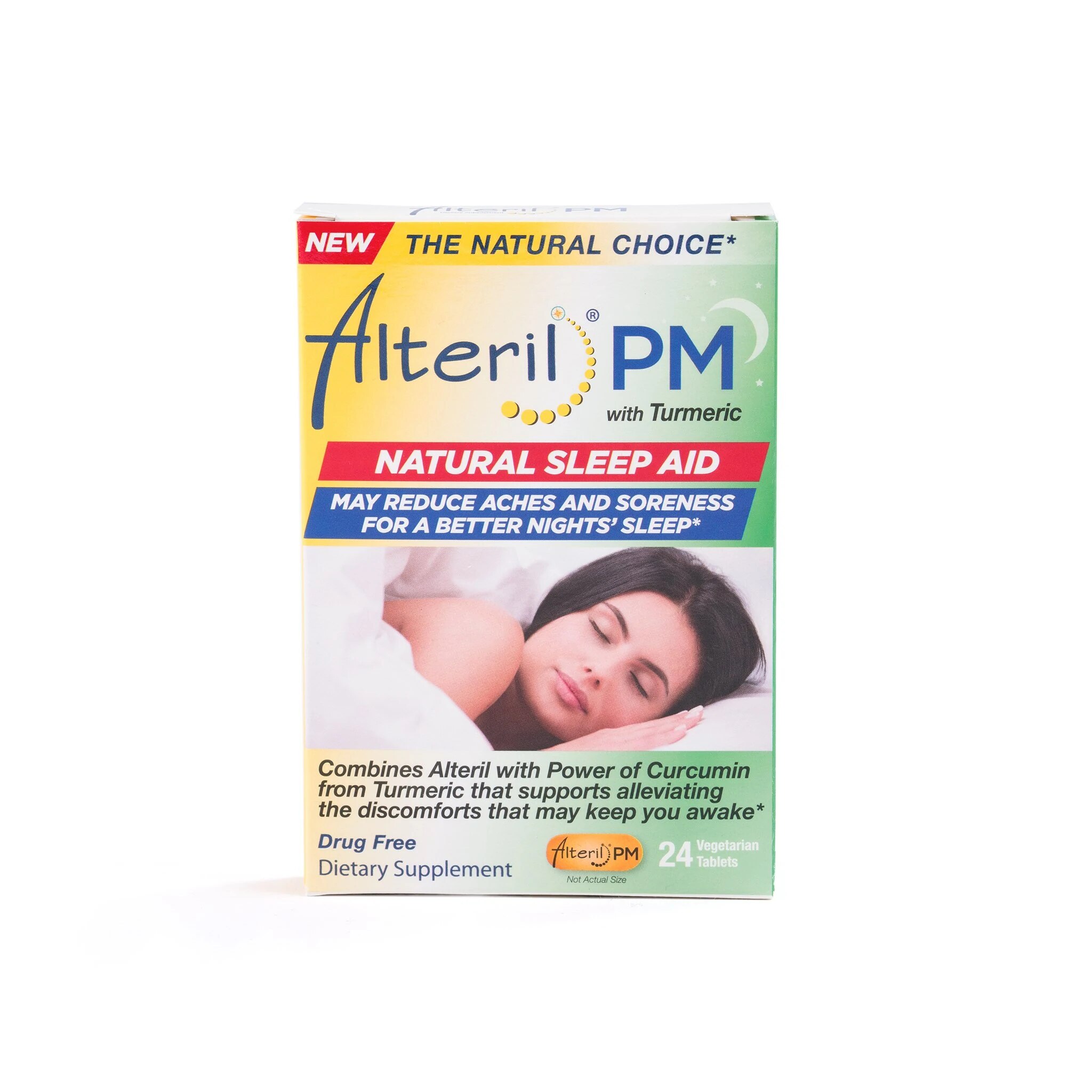 Alteril PM with Newmera, Natural Sleep Aid with Pain Relief, 24 CT
Alteril
Los precios en línea puede ser diferentes a los precios en tiendas.
Night Time Pain Relief
Whether it's caused by a headache, an injury, an illness or a chronic condition, pain can greatly interfere with your ability to get a good night's rest. Fortunately, you can take steps to help ease pain and promote restful sleep with the right over-the-counter pain relievers. CVS carries a wide range of nighttime pain relief products that can help you feel more comfortable and get a good night's rest. You can explore the options online, make your purchase and have your order shipped conveniently to your door.
Pain Reliever Sleep Aid
Nighttime pain relievers contain the same pain relief medicines found in general pain relievers but have additional ingredients to help you sleep. Products may feature diphenhydramine or doxylamine succinate. Both of these medications are antihistamines that cause drowsiness.
Acetaminophen para la noche
Some nighttime pain relievers feature the pain relief medication acetominofén . The exact way that these drugs work is not fully understood, but it is believed to interfere with your brain's ability to sense pain. Acetaminophen is often recommended for fevers, headaches, common aches and pains and chronic conditions that cause pain like artritis. Medical providers frequently suggest that patients with stomach problems take acetaminophen over other pain relievers.
NSAID PM
Non-steroidal anti-inflammatory medications or NSAIDs are also found in nighttime pain relief products. Most often, the NSAID ibuprofen is the active pain reliever used. NSAIDs disrupt the activities of chemicals called prostaglandins. As a result, they can help alleviate pain, lower fevers and ease inflammation. The anti-inflammatory benefits of NSAIDs make them commonly used for injuries, swelling and menstrual cramps as well as headaches and general aches and pains.
Best PM Pain Reliever
Nighttime pain relievers come in a number of forms. Some people prefer liquids because they are fast acting. Capsules, tablets, and liqui-gel capsules are also available. You can narrow down the options and shop for nighttime pain relief products by form, if you wish.
Night Time Pain Relief
While you don't need a doctor's prescription to purchase over-the-counter nighttime pain relief products, you should still consult a medical provider before taking any medication. Pain relief products with ingredients for sleep can pose a risk for side effects and may not be ideal for individuals who take certain medications or have medical conditions. Your health care provider can recommend the best product for your needs. Because these products cause drowsiness, you should not drive or operate heavy machinery after taking a nighttime pain reliever. Only use the product according to the manufacturer's instructions unless you receive other advice from your doctor.
Búsquedas relacionadas
homeopathic fever medicine, menstrual pain relief, topical pain relief, best oral pain relief, pain relief devices
What are the Best Night Pain Relief Brands?
Does CVS Sell PM Pain Relief?
Yes, CVS sells a variety of PM Pain Relief in stores and online.
Is PM Pain Relief Available For Same Day Pickup?
Yes PM Pain Relief is available for same day pickup at most locations, check your local stores availability and add to cart to pick up today.
Is There An Age Limit To Purchase PM Pain Relief?
No there is no age limit to purchase PM Pain Relief.
Does CVS Deliver PM Pain Relief?
Yes CVS delivers PM Pain Relief to your home. Delivery is always free over $35, join carepass to enjoy free shipping on a variety of items.
Is PM Pain Relief Over The Counter?
Yes, PM Pain Relief is an over the counter product and can be purchased at CVS in stores and online.