Cómo conseguirlo
Recogida no disponible
Cambiar tienda
Los miembros de CarePass
TM
Mostrando 221-240 de
277 productos
Caramelos duros y masticables
Envío gratis con pedidos de $35 o más
Sour Patch Kids Extreme Sour Soft & Chewy Candy, Theater Box, 3.5 OZ
Sour Patch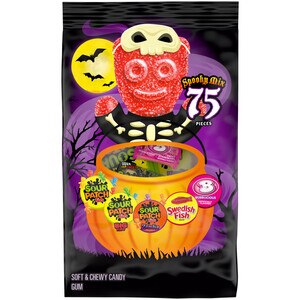 SOUR PATCH KIDS Original, Big Kids & Zombie, SWEDISH FISH & Bubblicious Strawberry Gum Halloween Candy Variety Pack, (75 Trick or Treat Bags)
Sour Patch
Envío gratis con pedidos de $35 o más
Hershey Miniatures Milk Chocolate & Fruit Flavored Assortment Candy, 80 CT
Hershey's
Envío gratis con pedidos de $35 o más
Jolly Rancher Assorted Fruit Flavored Gummies Candy, 3.5 OZ
Jolly Rancher
Compre 1, lleve 1 al 50% - ¡Agregue 2 o más para recibir la oferta!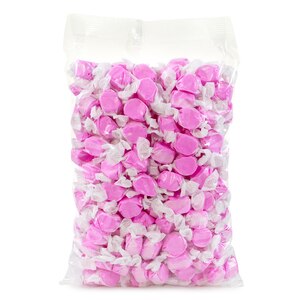 Envío gratis con pedidos de $35 o más
Sour Patch - Dulces blandos, masticables, para niños, Berries, Sour Then Sweet
Sour Patch
Envío gratis con pedidos de $35 o más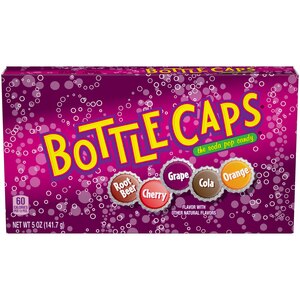 Bottle Caps Soda Pop Candy, 5 OZ
Bottle Caps
Compre 1, lleve 1 al 50% - ¡Agregue 2 o más para recibir la oferta!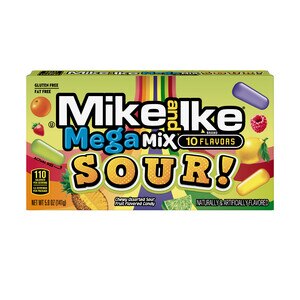 Mike and Ike Mega Mix SOUR! Chewy Candy, 5 OZ
Mike & Ike
Compre 1, lleve 1 al 50% - ¡Agregue 2 o más para recibir la oferta!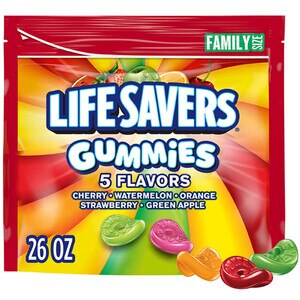 LIFE SAVERS Gummy Candy, 5 Flavors, Family Size, 26 oz Bag
Life Savers
Envío gratis con pedidos de $35 o más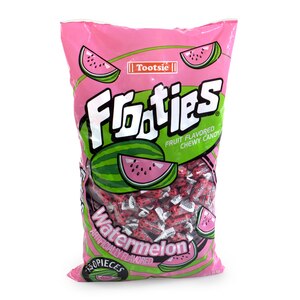 Envío gratis con pedidos de $35 o más
Los precios en línea puede ser diferentes a los precios en tiendas.
Gummy Candy
Everyone loves a delicious, sweet treat, and chewy candy is a fun option that adults and kids alike love to eat. Thanks to a wide range of brands and styles, you can find chewy candy in endless flavors and formats. Gummy bears are one of the world's most popular chewy candy choices thanks to their unique texture and amazing range of flavors. Here's some more information about this sweet (or sour) confection to help you find the perfect chewy candy for your needs.
Dulces masticables
Today's chewy candy comes in a huge range of flavor styles from tropical fruits to hot and spicy candy. This candy can be tiny and round, long and tubular, or molded into an endless array of fun and unique shapes. Teens love the new versions of chewy candies that come in extreme flavors like super-hot and spicy to ultra-sour. If you have a milder palate, try a classic chewy candy, like licorice or Skittles. Jellybeans are another classic chewy candy that you tend to see more of around the Easter season. However, new developments in flavor have allowed brands to create unique options for jellybeans and other chewy candy styles that include popcorn flavors and other adventurous options.
Sour Gummies
In terms of popularity, sour chewy candy is taking over classic, milder fruit flavors. Other new options bring in unique flavors like peanut butter and jelly, fruit punch, and green apple, just to name a few. Variations of chewy candy include adding a juicy, sweet filling inside that gushes out when you take a bite. A dusting of sour sugar on the outside of sour gummies is another option that people love. Red and black licorice has long been a staple in the chewy candy world. New takes on licorice include making this candy in fruitier flavors like strawberry, apple, or grape. Kids and teens love gummies since they can be made in virtually any shape imaginable, including their favorite movie or TV characters. No matter which style or flavor profile you love best, it's safe to say that chewy candy is here to stay.
What is Chewy Candy Made of?
Chewy candy is one of the most popular options out there. You can get many different types of chewy candy that are fruity, nutty, or sweet. Chewy candy can be made of many different things including gum, caramel, and much more. If you love chewy candy, it can be great fun to try a variety of different options to see which ones are your favorite. You can find all your favorite chewy candies at your local CVS pharmacy.
What is the Best Chewy Candy?
Most people love chewy candy, which is why it is among the most popular options. Of course, there is no single best chewy candy that will be everyone's favorite. Taking the time to try all of the most popular chewy candies will help you to figure out which one you like the most. The majority of people, however, do not want to just enjoy one type of candy every time. Instead, they have a list of multiple different candies, including a variety of different chewy candies, that they enjoy. This way they can pick out the ones that sound the best in a given situation and enjoy them. CVS Pharmacy carries a wide range of different chewy candy for you to enjoy.
Búsquedas relacionadas
haribo candy, airheads candy, sour patch candy, starburst candy, twizzlers candy