Cómo conseguirlo
Recogida no disponible
Cambiar tienda
Los miembros de CarePass
TM
Mostrando 1-9 de
9 productos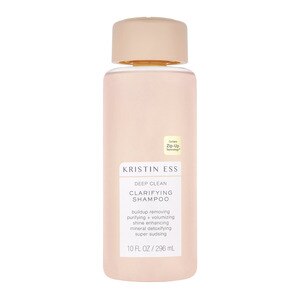 Kristin Ess Hair Deep Clean Clarifying Shampoo, 10 OZ
Kristin Ess
Compre 1, lleve 1 al 50% - ¡Agregue 2 o más para recibir la oferta!
o
en pedidos de $35 o más.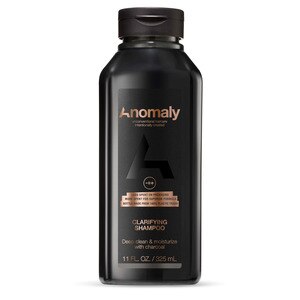 Anomaly Haircare Clarifying Shampoo, 11 OZ
Anomaly Haircare
Compre 1, lleve 1 al 50% - ¡Agregue 2 o más para recibir la oferta!
o
en pedidos de $35 o más.
Neutrogena - Champú aclarante antirresiduos, suave, 12 oz
Neutrogena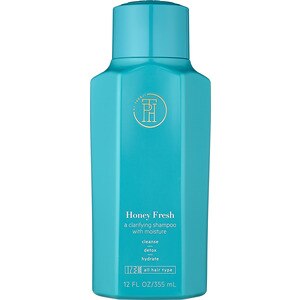 TPH by Taraji Honey Fresh Clarifying Shampoo, 12 OZ
TPH by Taraji
Compre 1, lleve 1 al 50% - ¡Agregue 2 o más para recibir la oferta!
o
en pedidos de $35 o más.
Los precios en línea puede ser diferentes a los precios en tiendas.
What Is Clarifying Shampoo?
Clarifying shampoo is formulated specifically to address oily hair and scalp concerns. These shampoos contain powerful cleansers that are able to cut through large amounts of sebum, allowing them to be washed away when you rinse. Some clarifying shampoos also feature ingredients that help to regulate sebum production, reducing the risk of oiliness returning in the future. Not just for oily scalp, clarifying shampoos may also be used to remove build-up from hair styling products.
How To Use Clarifying Shampoo
For best results, use clarifying shampoo as directed by the instructions on the packaging. After shampooing, apply a daily conditioner formulated for oily scalp. Some brands offer conditioners that complement the actions of their clarifying shampoos. Shopping by brand can help you quickly discover conditioners and other hair care products that are intended to work with a particular shampoo.
Clarifying Shampoo
Does it seem like no matter how much you shampoo, your hair continues to look greasy and limp? Are you prone to acne breakouts on your forehead, around your hairline or on your scalp? If you're experiencing these hair and skin care problems, you may have oily hair. Fortunately, clarifying shampoo can help to address your hair care concern and improve the appearance of your locks.
Types Of Clarifying Shampoo
There are a number of features that you can consider when shopping for clarifying shampoo. Some products are made especially for men or for women, while others are suitable for everyone. Products also differ in their ingredients. You can read the product descriptions to learn more about the benefits of the available clarifying shampoos. Ingredient listings are provided on the product pages for comparison. Some clarifying shampoos have special features that may make them ideal for your locks. For example, if your hair is color treated, a color-safe clarifying shampoo will help to extend the life of your hair color treatment. You can refine the product selection by concern to quickly find the best clarifying shampoo for your needs.
Related searches
champú seco, best shampoo for colored hair, shampoo for lice, bio oil,